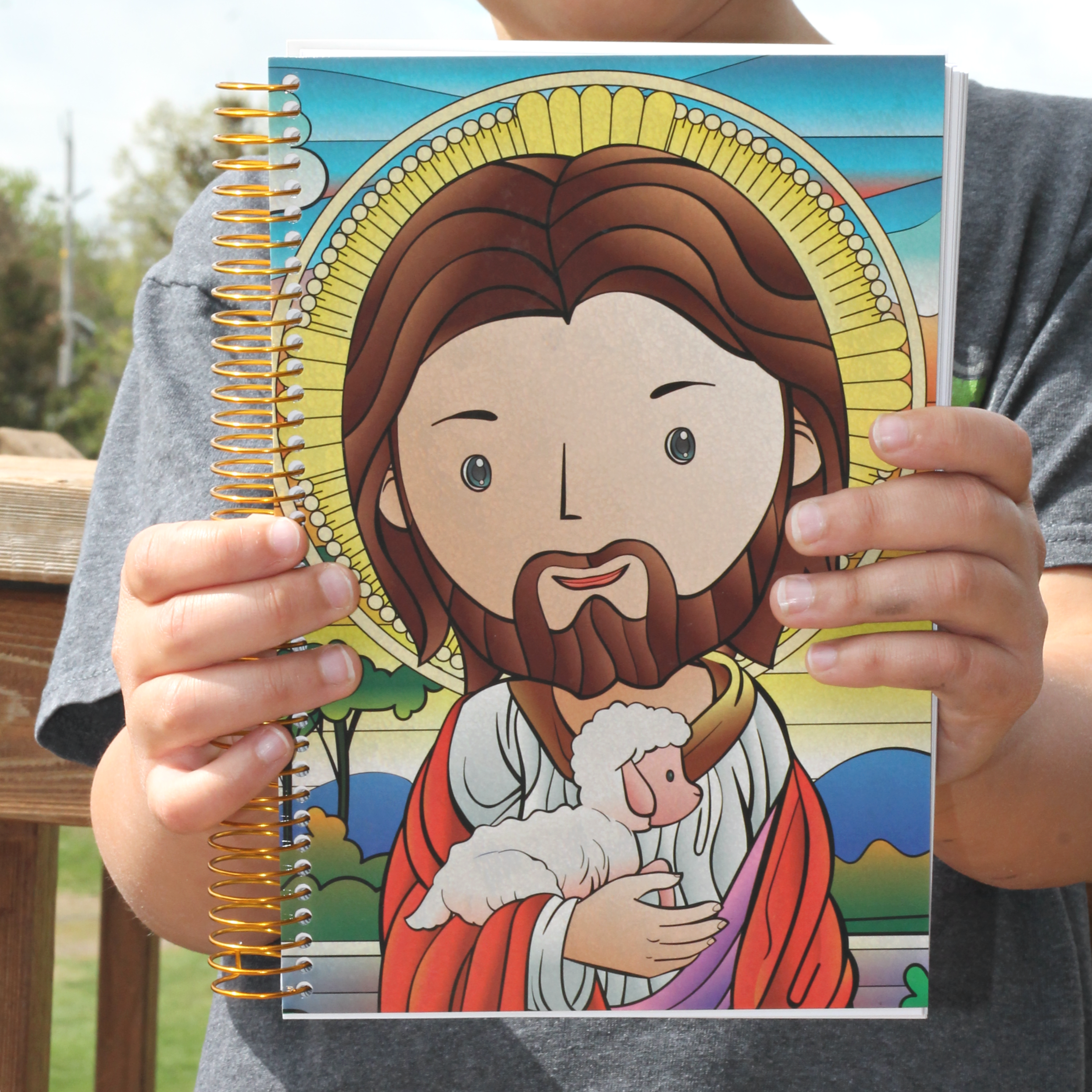 I know, I know. Don't even talk to me about next school year!
The Spring of 2020 has been an epic challenge in most houses around the world. I know it has been in mine!
As I am writing this, we have 11 days of school left for the year (not that anyone is counting…). Every day we power through crying fits, a baby who gets into EVERYTHING, a blizzard of papers, and 2nd-grade math that regularly stumps me.
Every day is hard. It has been rough, and I think I need a medal for getting through all of this. And so do you.
Chances are NEXT school year is the absolute LAST thing you want to be thinking about now, and I'm with ya.
In fact, I was thinking about not launching our new planners until late into the summer…
But my smart husband talked some sense into me last night.
Whether we like it or not, next year is coming. Might as well get ready for it.
Because here's the thing: This spring has been hard, but the end is in sight. We can make it, and I bet even though the circumstances were rough…
The kids did learn something, and so did we.
One bright spot in all of this is that most parents (me!) have never been so involved in the education of their children.
Yes, it's hard, but now at least we have a little bit better understanding of why it's hard. We see exactly how our children struggle, and we understand.
And so, if this Spring left you wanting to teach your children ORGANIZATION along with DAILY CATHOLIC LIVING…
Then I encourage you to invest in a CATHOLIC STUDENT PLANNER for your kids.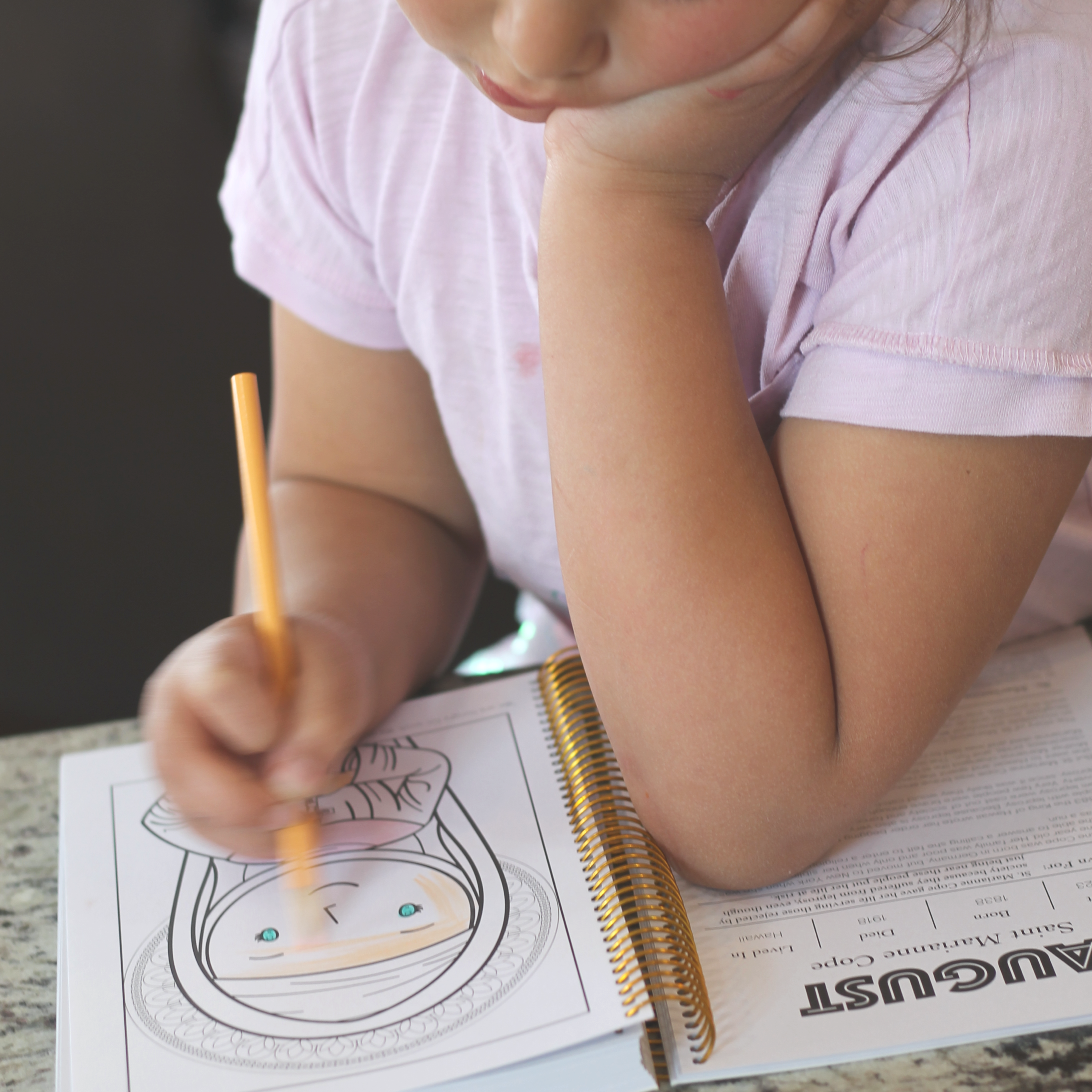 Sure, there are all sorts of standard planners out there. Those planners work fine. But at the end of the day, all they are is a blank place to write down assignments.
I created the Catholic Student Planner for my own children and godchildren because I wanted a useful tool that would help them stay organized…
But also reminded them of the beautiful rhythm of the Church: feast days, the liturgical cycle, and the great words of Jesus Christ.
And that is what we have created.
The '20-'21 Catholic Student Planner follows the theme: The Good Shepherd. The opening pages of the planner command students to "Be a Lamb!" and embrace a "radical trust in Jesus Christ!"
Following this, we have included a spread that features important prayers and a place to record your class schedule.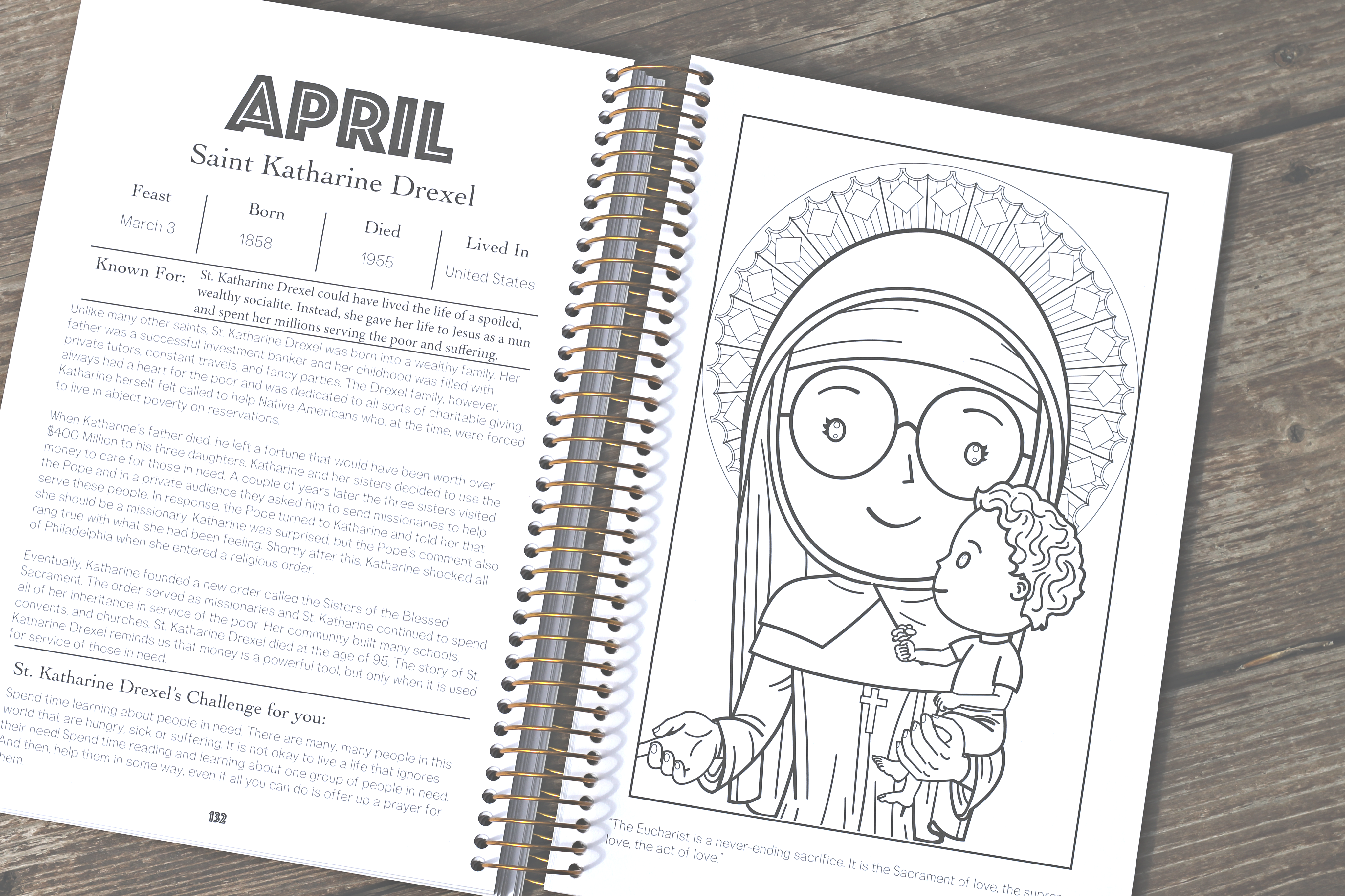 The planner runs July '20-July '21.
Each of the 13 months features a different saint that serves as an incredible example of this radical trust.
We tried to include a variety of saints, some that are well known, like St. Katharine Drexel and St. Andre Bessette, as well as others that are lesser-known, like St. Christopher Magallenge and St. Anna Schaffer.
The saints are male and female, young and old, and from all over the world!
The planner includes a fun coloring page of each featured saint, as well as a biography, quote, and challenges that children can work on all month long.
Following the featured saint, is a monthly spread.
The month spread includes all of the civic holidays here in the US, liturgical holidays, and over 200 saints' feast days!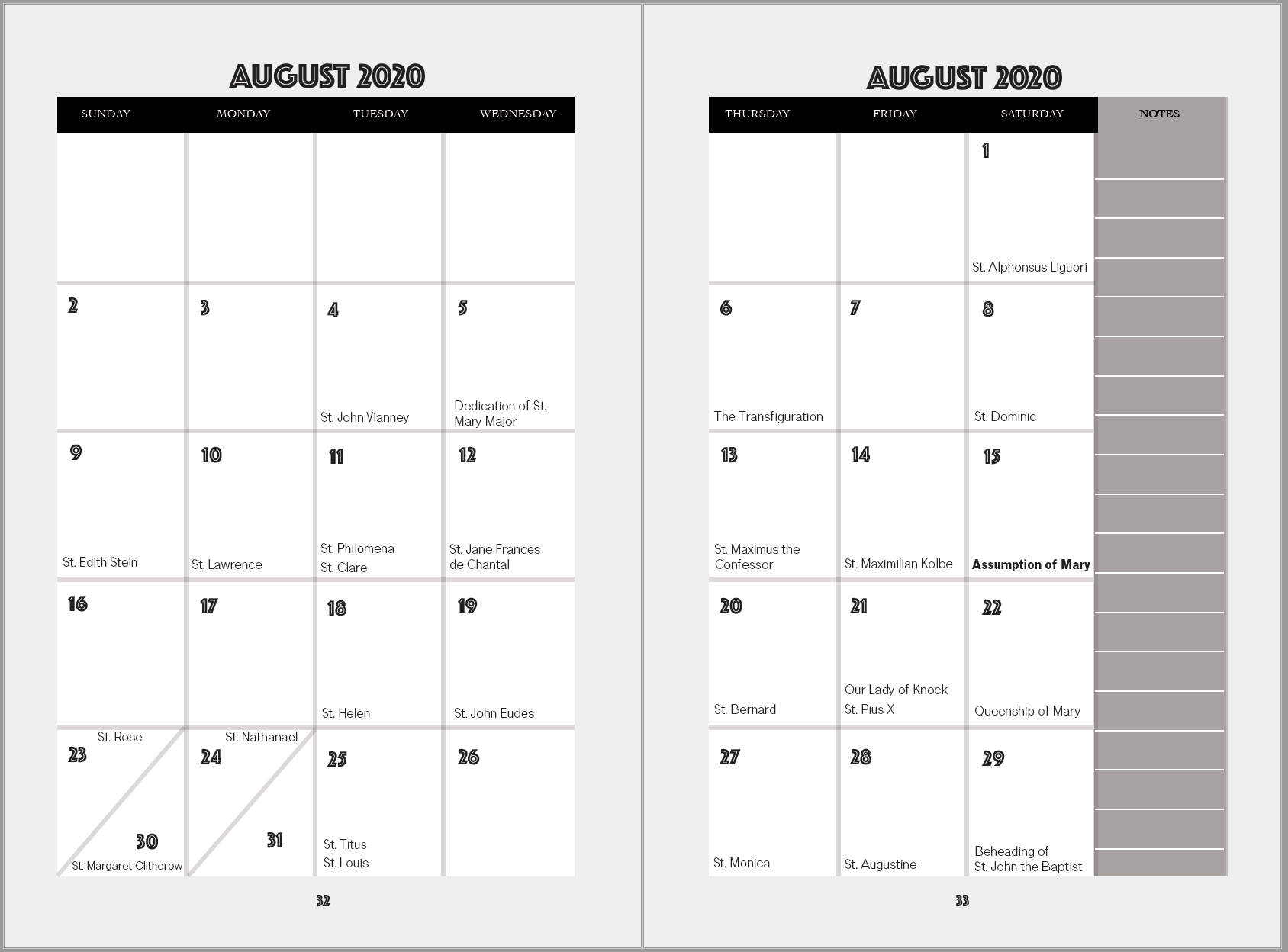 Next, each week is featured on its own spread. We left plenty of room to record each day's assignments, as well as any weekend plans.
At the top of each week's spread, you will also find one verse taken from the upcoming Sunday Gospel reading.
It is our hope that children will read this verse several times throughout the week. And then when they are in Mass on Sunday, their hearts will be open to receive the Good News.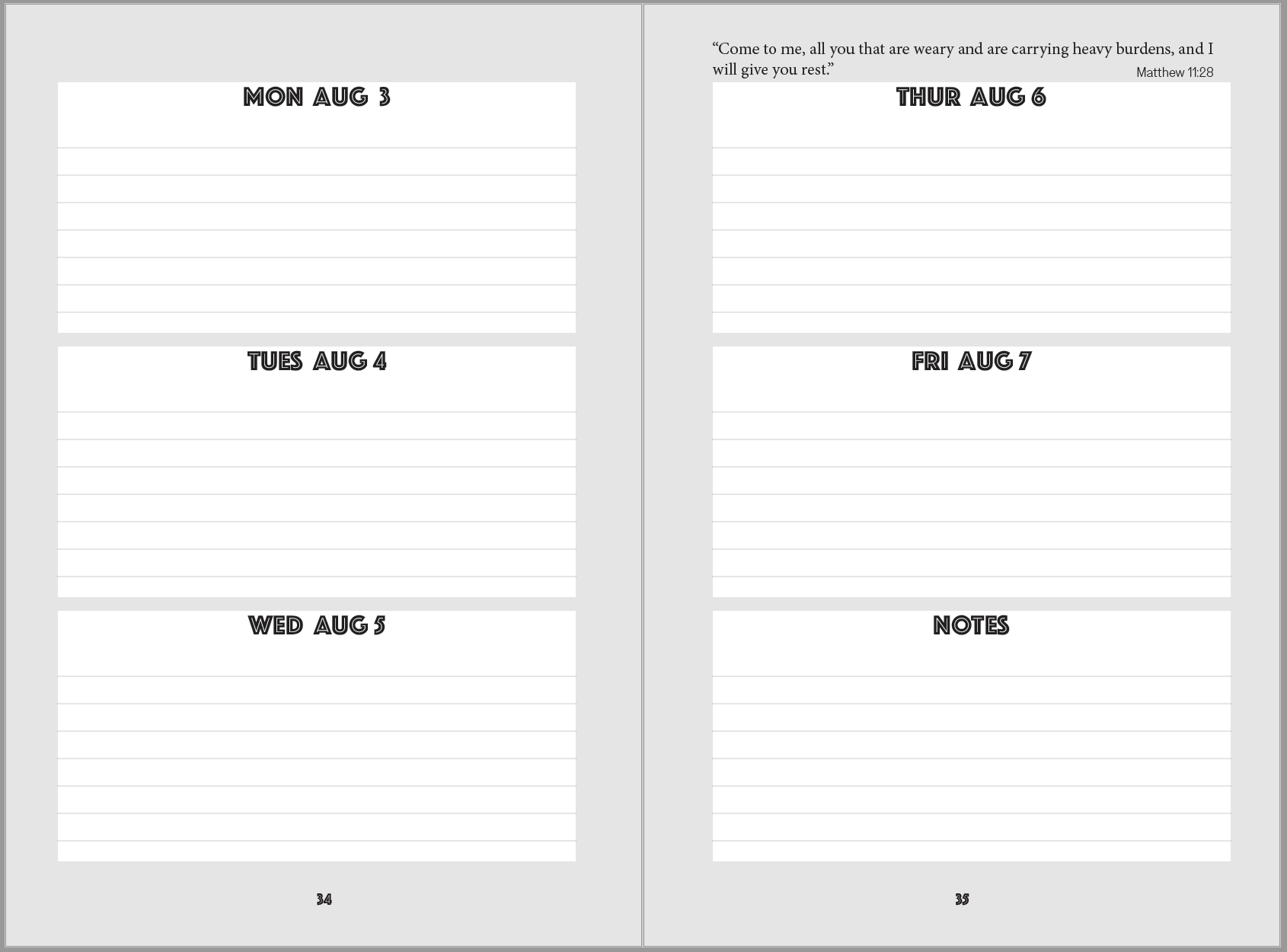 Finally, we have included several blank pages in the back of the planner to be used in whatever way is needed.
This year we worked hard to create a planner that was sturdy and would really last ALL YEAR LONG.
We worked with a different printer and were able to create a planner with a super thick cover, wire spiral binding, and super thick pages. There so no way that markers will bleed through these pages!
Each planner costs $19, but we are running a discount right now.
If you act quickly you will be able to grab the planner for just $15. To purchase a copy for your children, just head here: https://shop.catholicsprouts.com/products/student-planner-20-21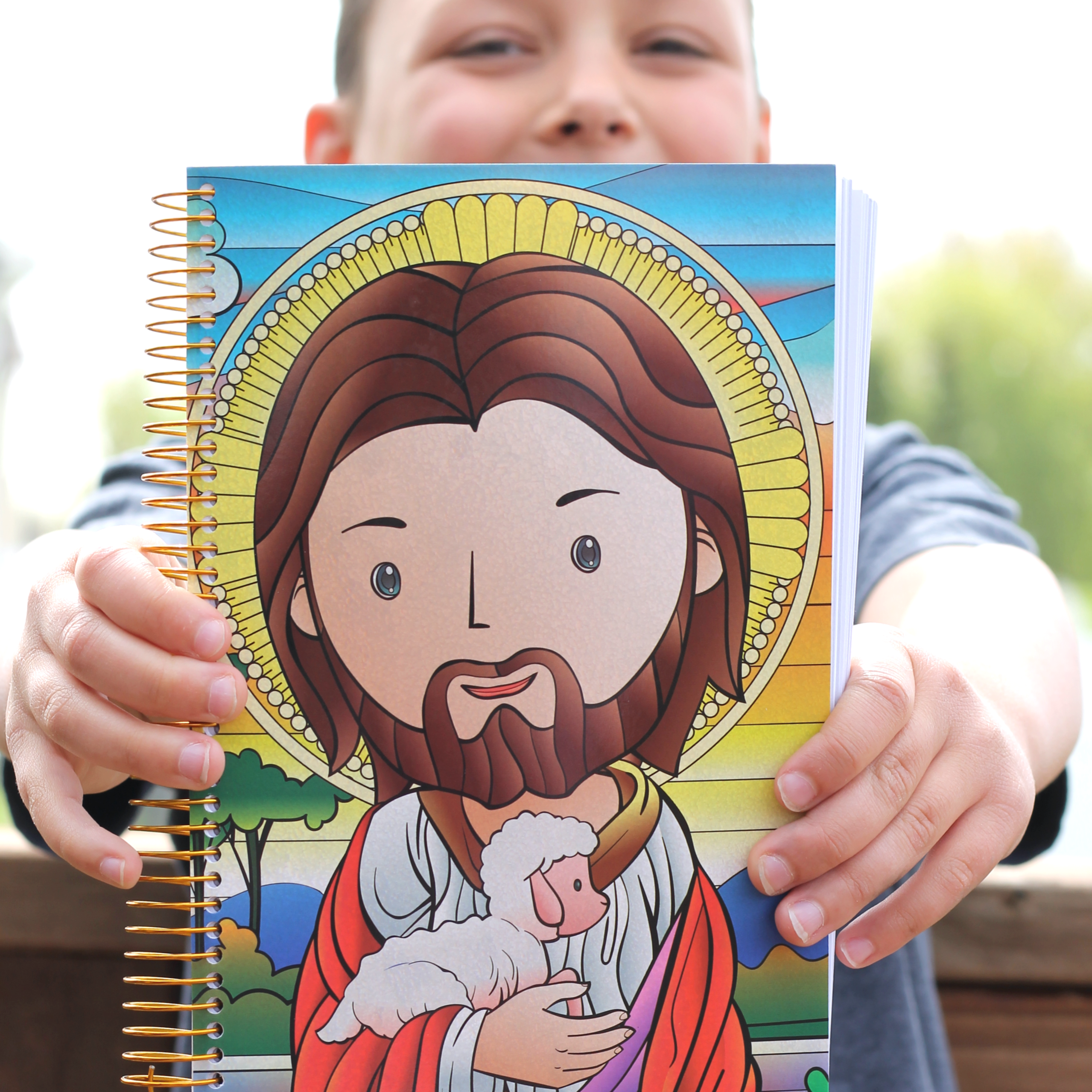 We really pray that this planner will bring your children deeper into the great mystery of God. And keep them organized, of course!
All the very best as you finish up your school year! You can do this!
your sister in the small things,