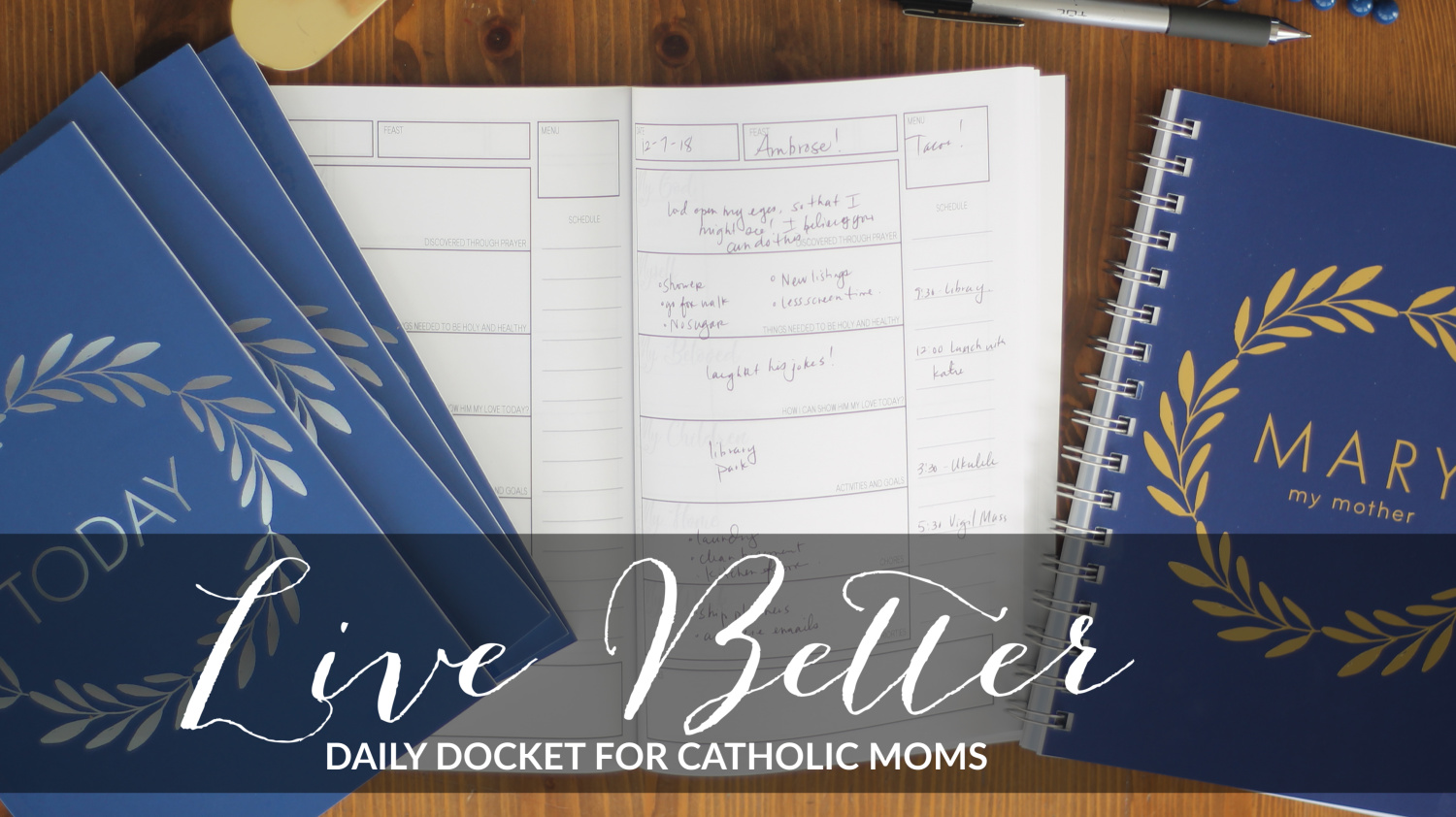 Finally live with your priorities in order with the Daily Docket for Catholic Mothers.
The Daily Docket is a simple page you fill out every morning that asks you to plan correctly and gets your day started right.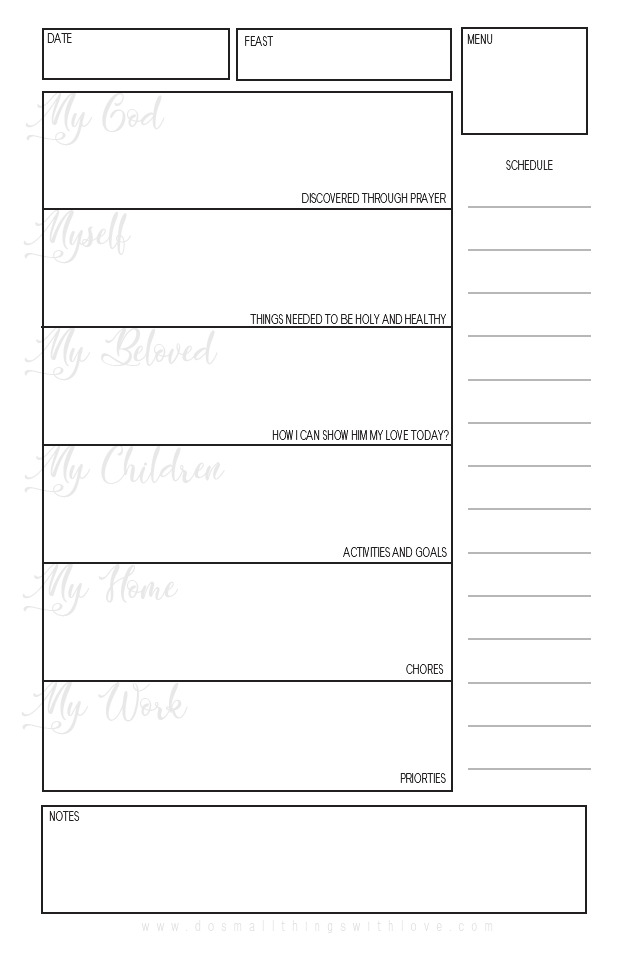 There is room to plan all of the practical needs of your day as well!
Grab a printed booklet with 150 planning pages for just $7, or 2 booklets for $10.
Daily Docket Booklet for $7
2 Daily Docket Booklets for $10
Because life really can be lived a little bit better. It just takes a little planning.
Your sister in the small things,