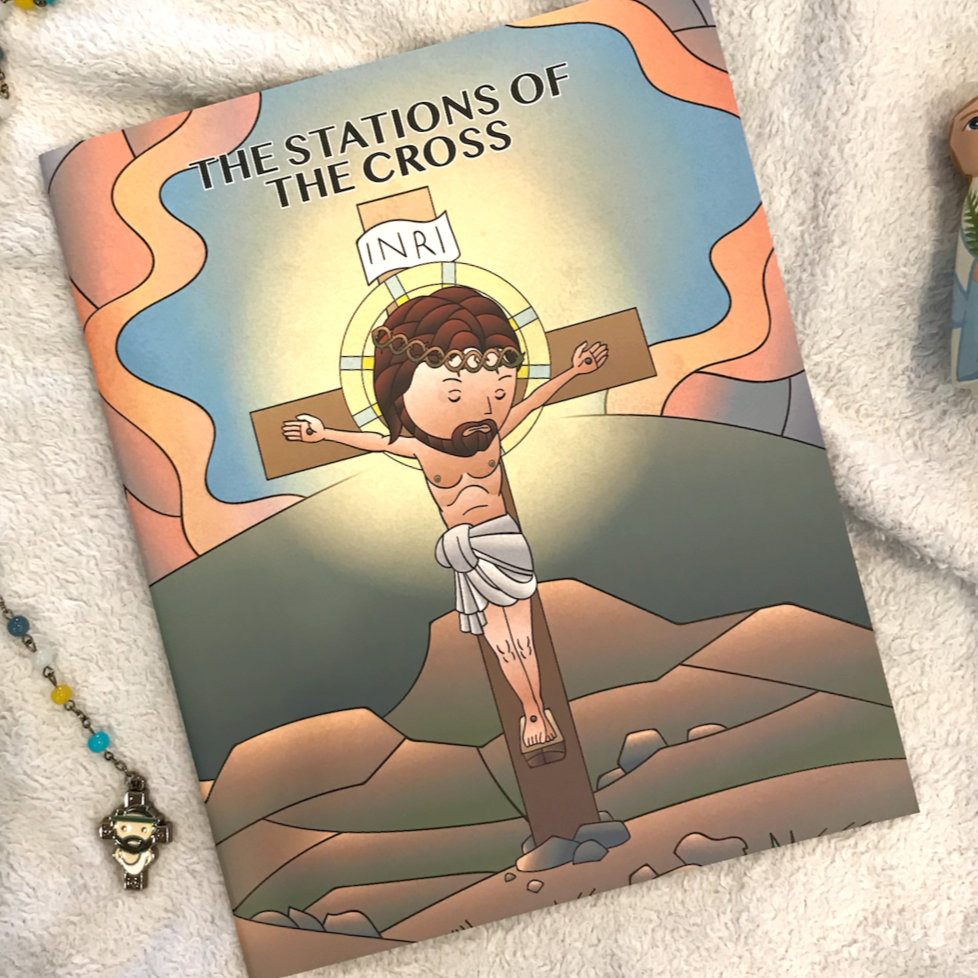 The Stations of the Cross is a beautiful devotion, especially when done during Holy Week. Jesus Himself has asked His followers to come and be with Him, even today, as He walks to Calvary to make the ultimate sacrifice.
At a time when most of His followers had abandoned Him, we have an opportunity to be near Him and to see all that He did for us.
The stations of the cross hang on the walls of nearly every church, they are that important! The times that Jesus fell, the people that offered a tiny bit of help, the love of His mother, the cruelty of those that crucified Him–we should never be too far from any of these things.
Especially during Lent.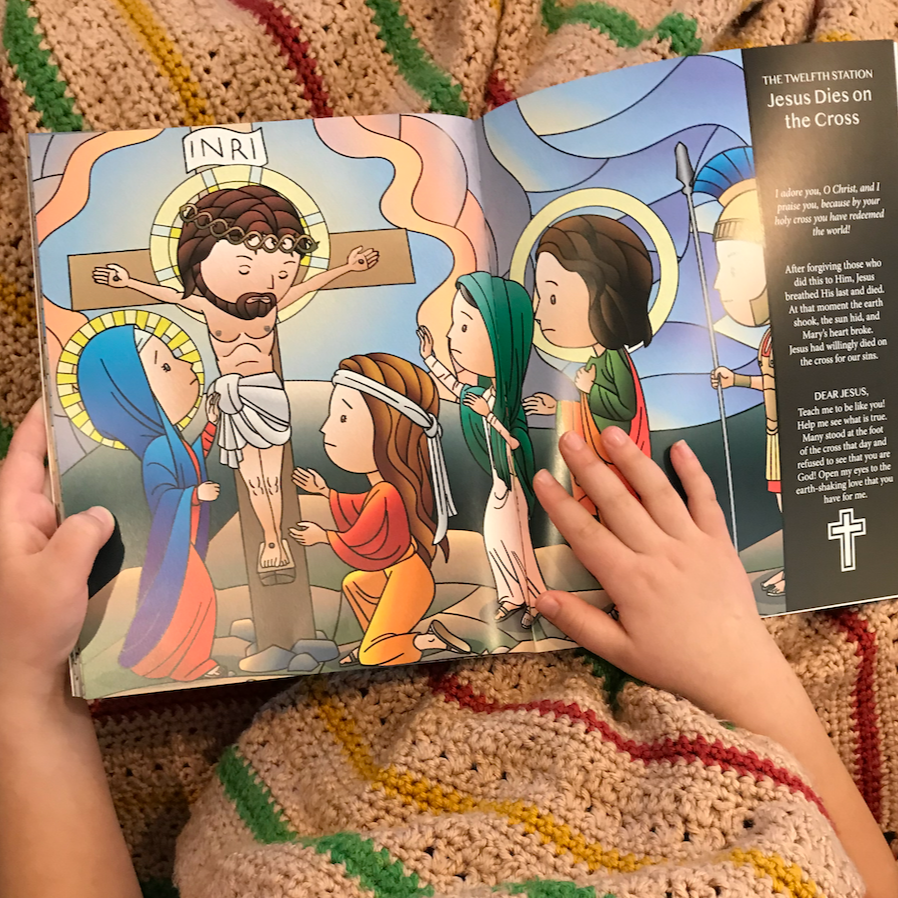 There are many (MANY!) versions of the Stations of the Cross out there. Lots of them are well done and beautiful. Lots of them offer profound thoughts and challenges for people of all ages and experiences. Some of them even engage the hearts of children in a powerful way.
What I desired to have for my own children, however, was a book that told the STORY of the Way of the Cross.
A book that my children could pick up and read all on their own, a book that we could use formally as we pray the stations of the cross, but a book that could also be read before bedtime like other storybooks.
I also desired to give my children big, engaging pictures of what Jesus endured out of love on that first Good Friday. Pictures that showed the truth of Jesus's suffering, but in a way that is appropriate for a child.
So we got to work with an artist and we created it.
The Stations of the Cross book we came up with is simple and beautiful. The focus is Jesus and we pray that as children read this book they enter into that moment with Jesus.
They see Him suffering, yet they refuse to look away.
Sometimes the stations of the cross can seem formal and not for children. Jesus, of course, reminds us to let the children come to Him. They understand more about suffering than you know.
Allow them to walk with Jesus and comfort His Sacred Heart.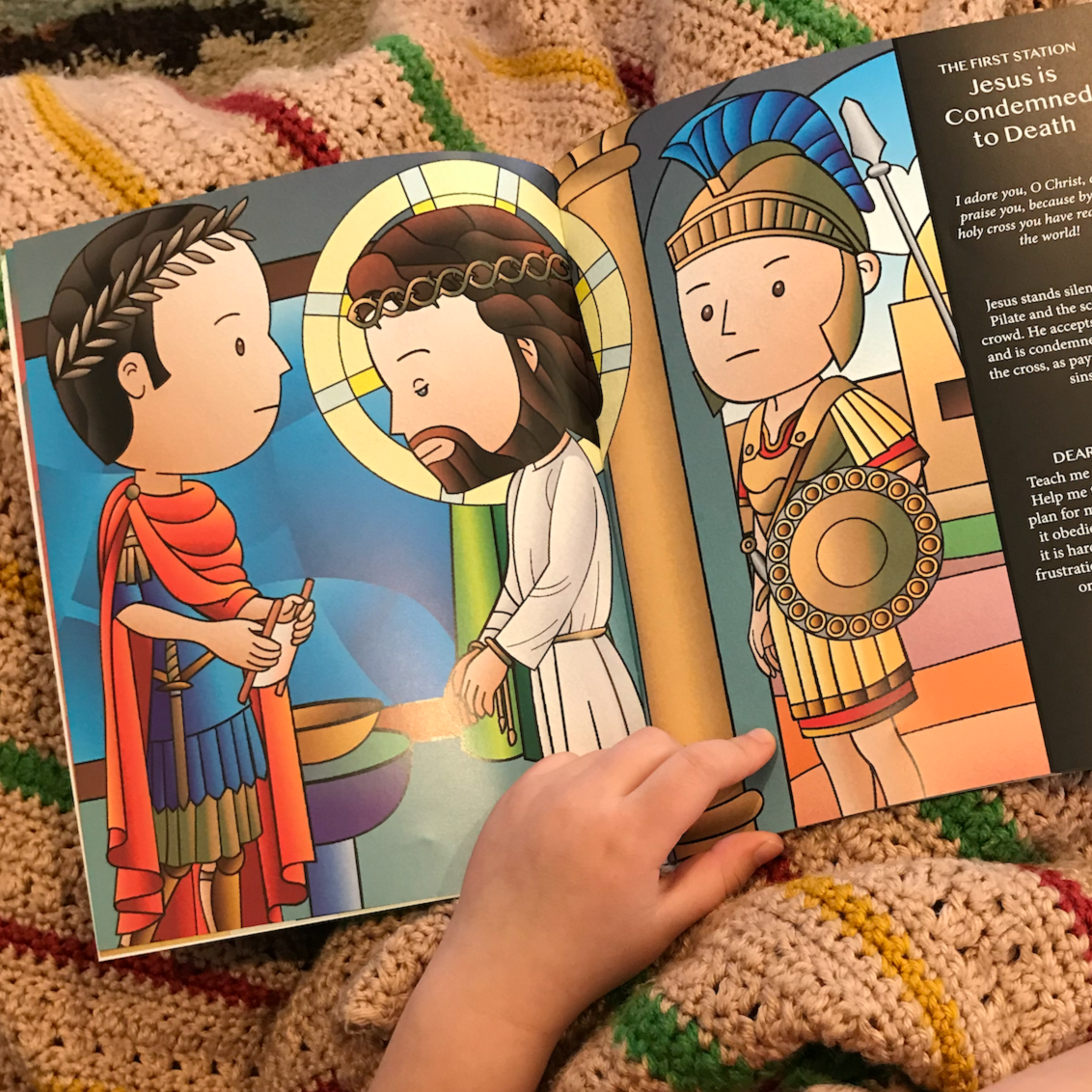 It is our hope that this simple, beautiful book can help Catholic Children understand better the great gift Jesus gave them and continues to give them.
The Station of the Cross book from Catholic Sprouts is available now.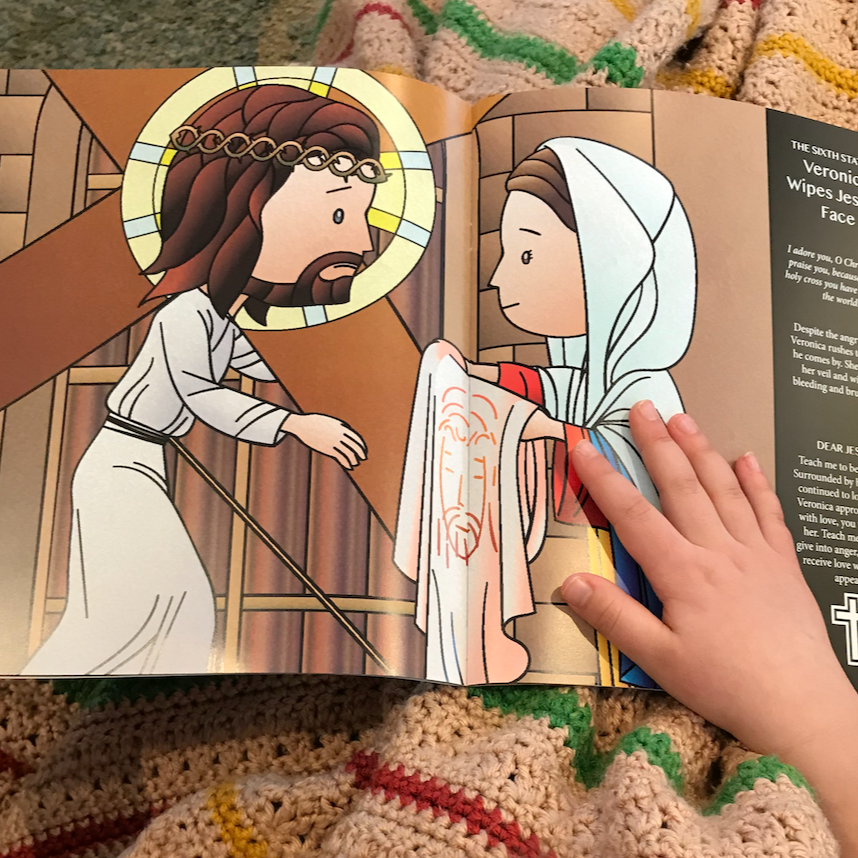 We are also happy to over bulk purchasing options for parishes and schools. For more details, email us direction ([email protected])
Thank you for your ongoing support!