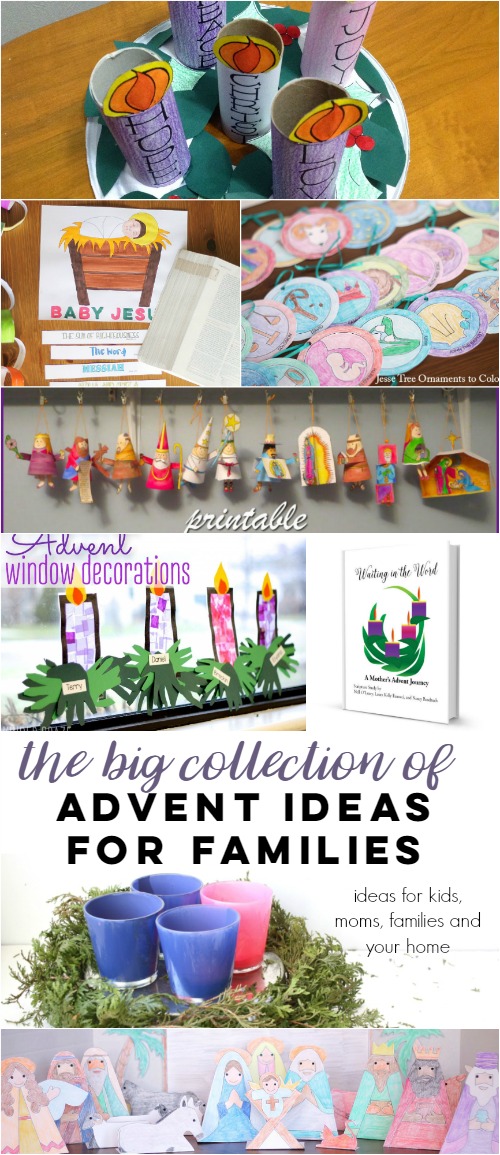 Ready to make Advent awesome?!?
At the risk of overwhelming you, I have worked hard to round up a boatload of Advent ideas–ideas for kids, adults, our homes, and our families.
Advent comes but once a year–so let's not skip over it this year!
The radio might already be playing Christmas music, but we know better. It's Advent. Let's do this!
Ideas for Kids
Next week the kids and I will definitely be doing this Printable Advent Wreath from Look to Him and Be Radiant. It is such a fun, meaningful project. Head over and grab the free printable. https://www.looktohimandberadiant.com/2014/11/kids-advent-wreath-free-printables.html
I thought this was a great wreath for kids too! http://www.drawn2bcreative.com/3-d-printable-advent-wreath/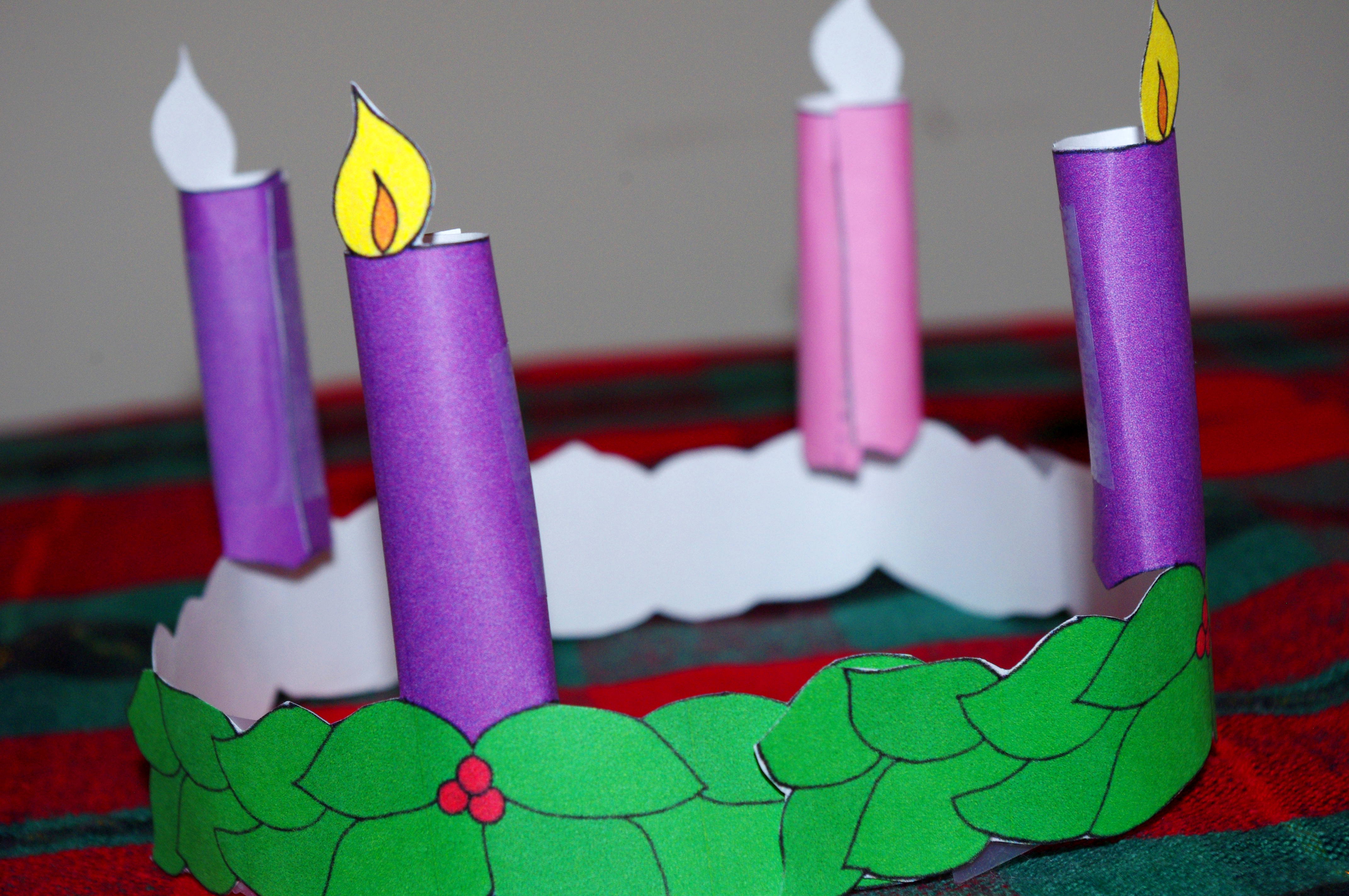 I also love this Advent Window Craft from Kinder Kraze. Simple, and yet so cute with those hand cut-outs, right?!?
We have a special spot in the kids' room for their Nativity Set.
But, since we broke/lost most of the pieces of your set from last year, we will be printing and making this one that I designed.
It's a lot of fun to make and once you buy the $5 printable, you can use and print it as many times as you like–at home or school.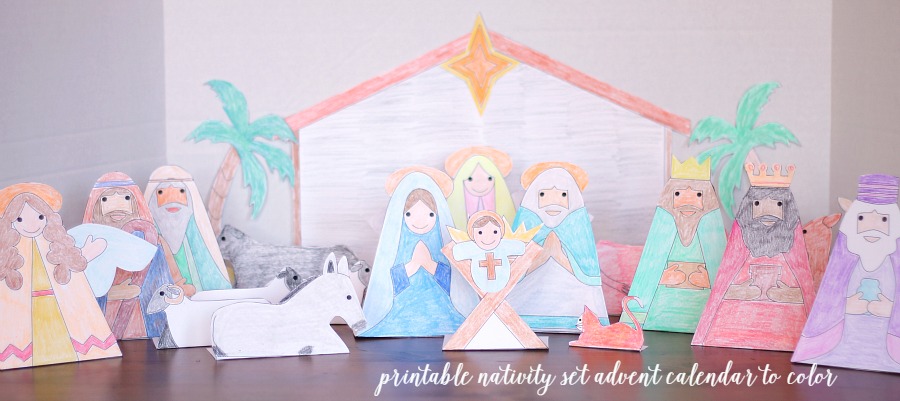 I already own these amazing Printable Advent Saints from Catholic Icing and look forward to using them again. The kids squeal when I assemble them. It's kinda like magic!
We have already made our Advent Prayer Booklets and plan to use them all through Advent. It is a simple, free printable, but so far it has made a big impact on our family prayer.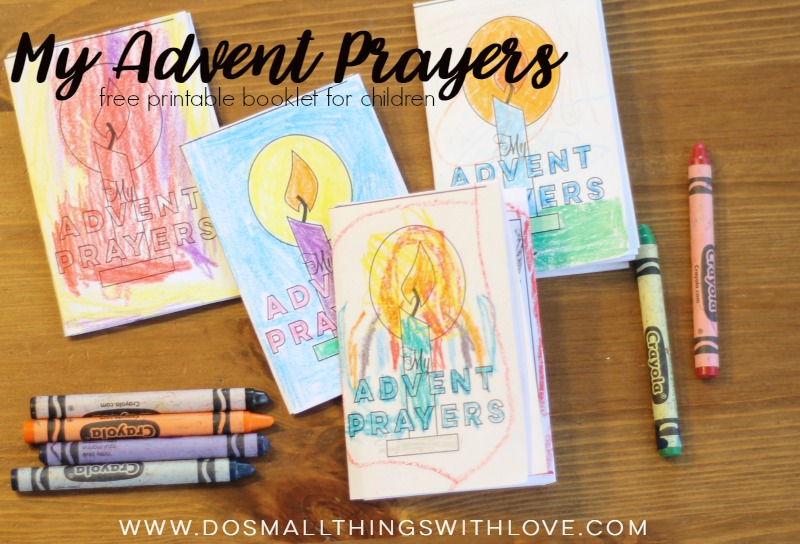 And finally, the coolest find of all, here are directions for making your own Nativity Set out of Legos!
WHAT?!? It's true.
We will definitely be doing this–and probably designing some spaceships and monster trucks for the Holy Family as well. Directions here: https://frugalfun4boys.com/lego-nativity-set-instructions/
We are all set up to do this Names of Jesus Advent Countdown chain this Advent. It's a free printable, packed with scripture. Find it right here if you are interested.
I love doing countdown chains anyway–but this way it is a whole lot more meaningful.
And what about the Jesse Tree? So many great versions of the devotional out there, but we use the one I created: https://catholicsprouts.com/jesse-tree/