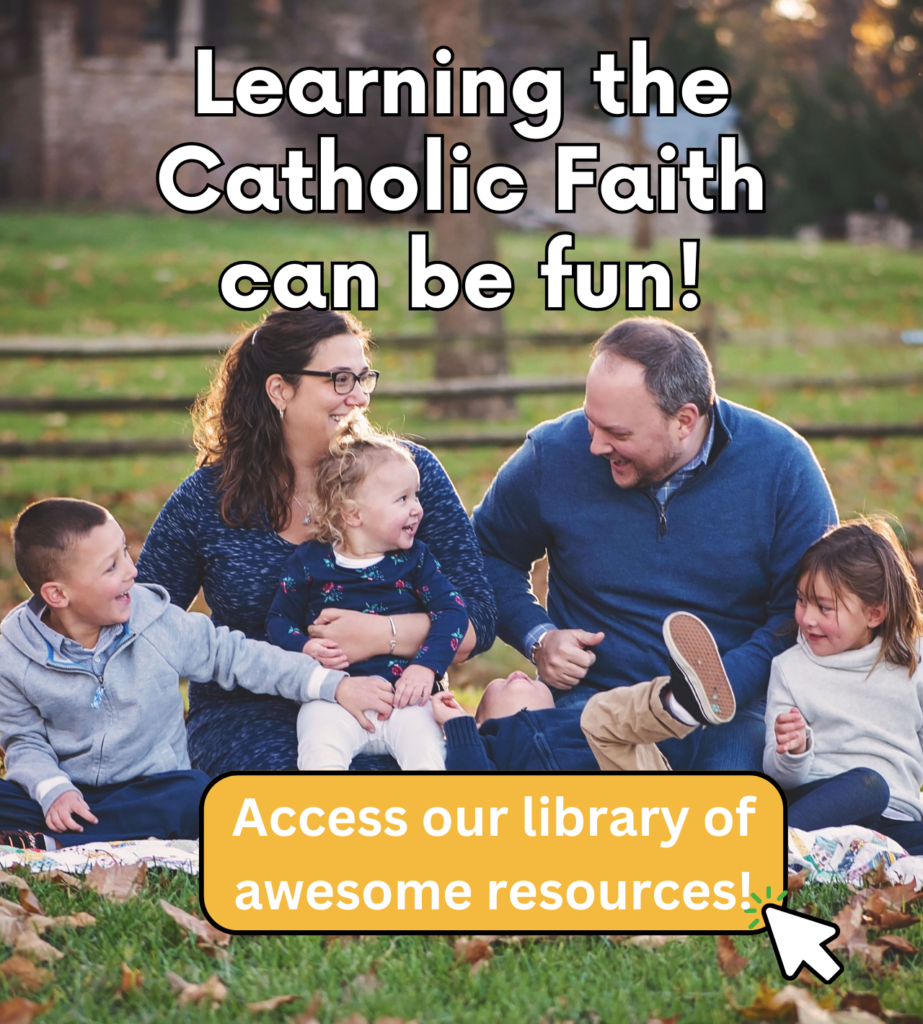 ---

We believe that the thoughts, prayers, sacrifices, and actions of children matter. Children are the future of the Church and they need their own resources and community.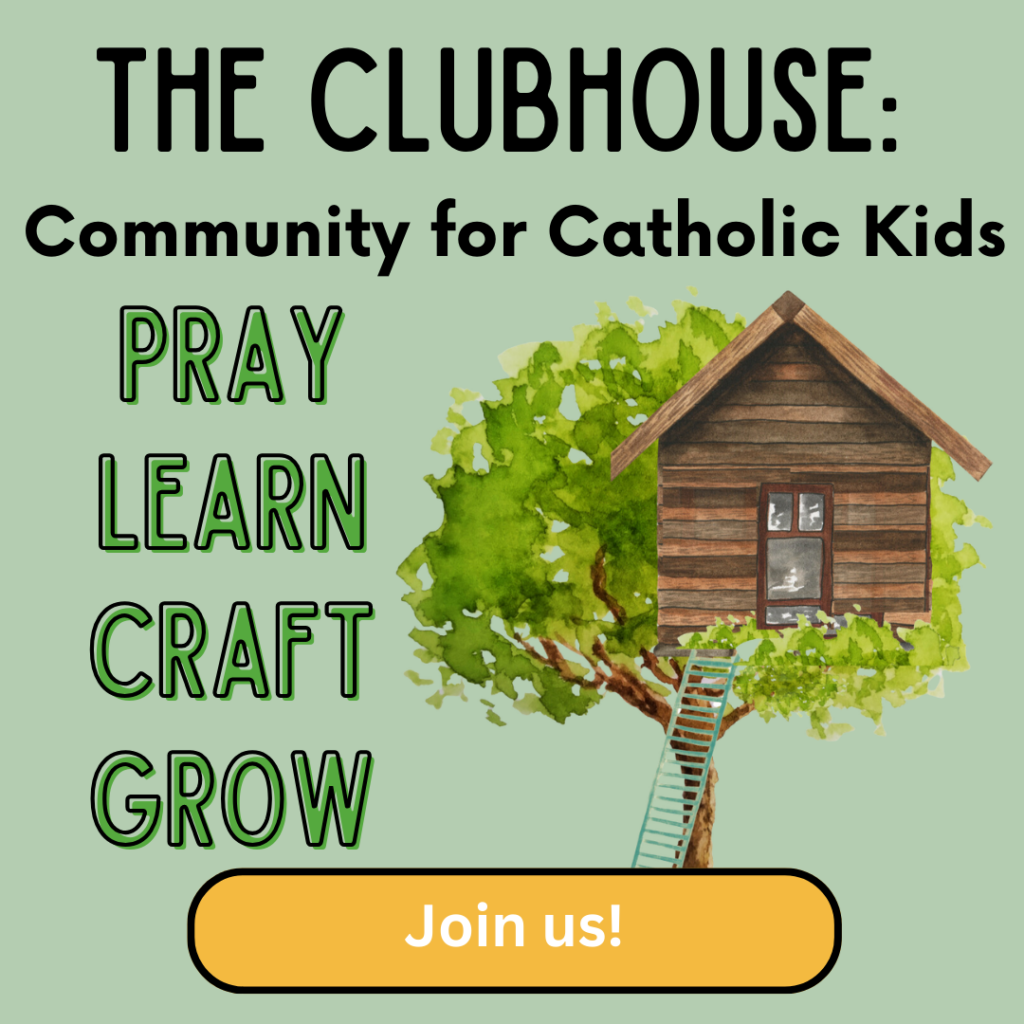 ---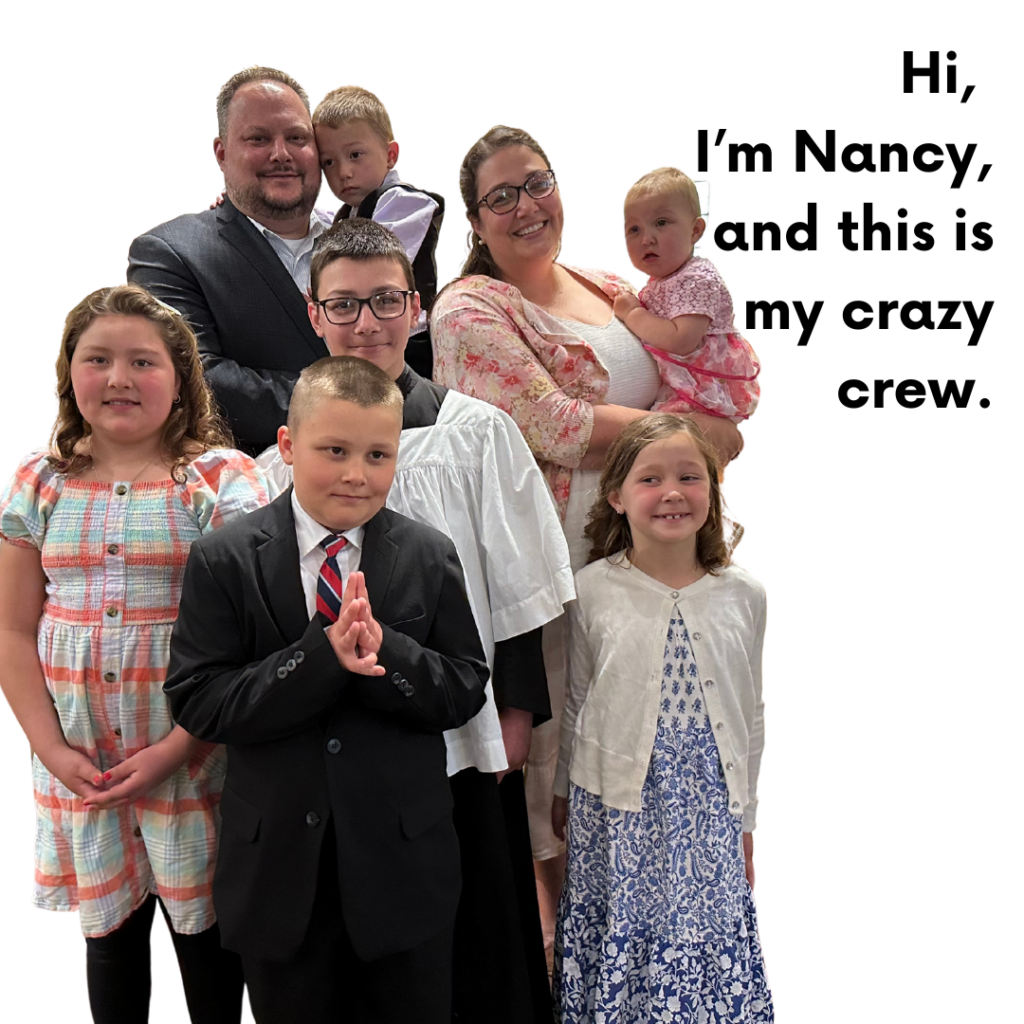 My family is just as messy and imperfect as yours. Bill and I are working hard to raise six Catholic Kids, and I get how hard this vocation is–but I also know how important it is.
The most precious gift we can give our children is the gift of our CATHOLIC FAITH.
I would be honored if you used what you find here to evangelize your children. They are the future of the Church.
---

The Catholic Sprouts Podcast is a Daily Podcast for Catholic Kids that Strives to Plant Seeds of Faith.
Tune in For Fun, 5-minute episodes each day!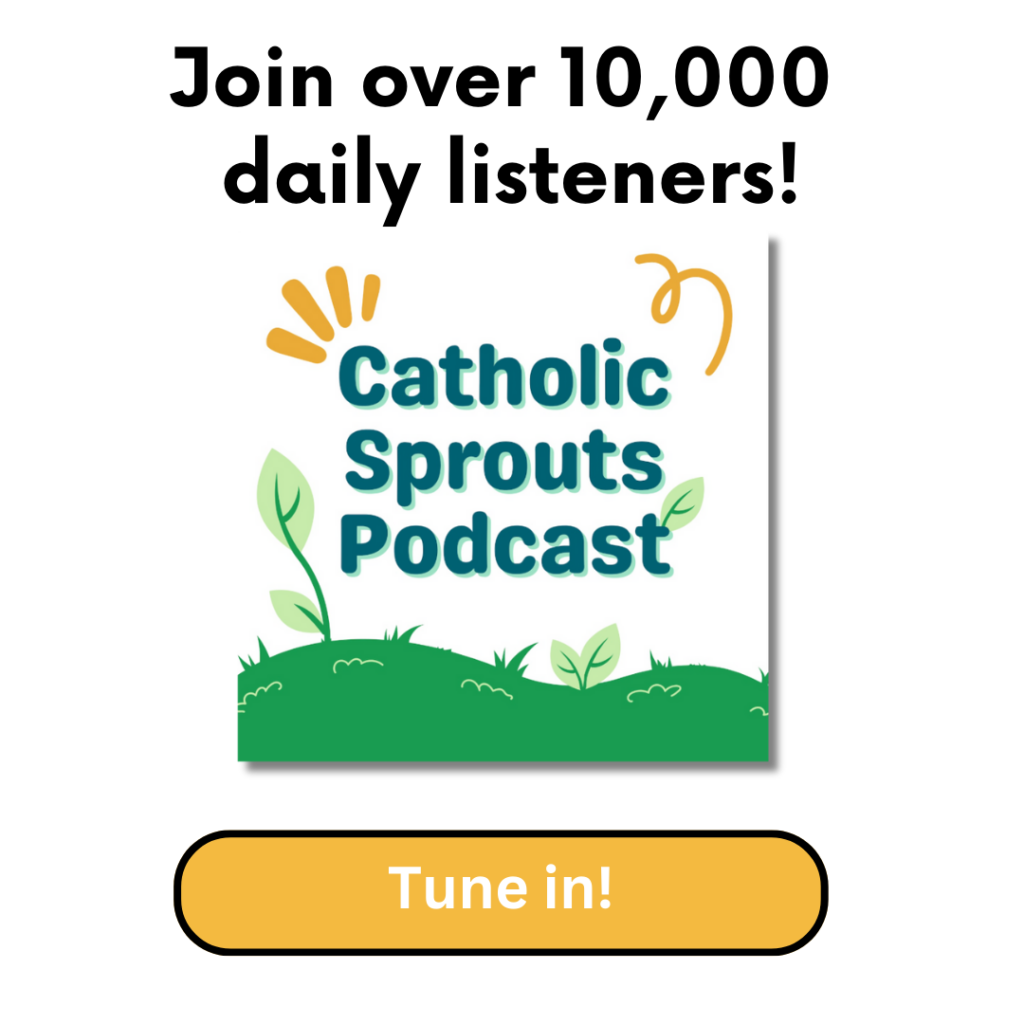 ---
FAMILY RESOURCES!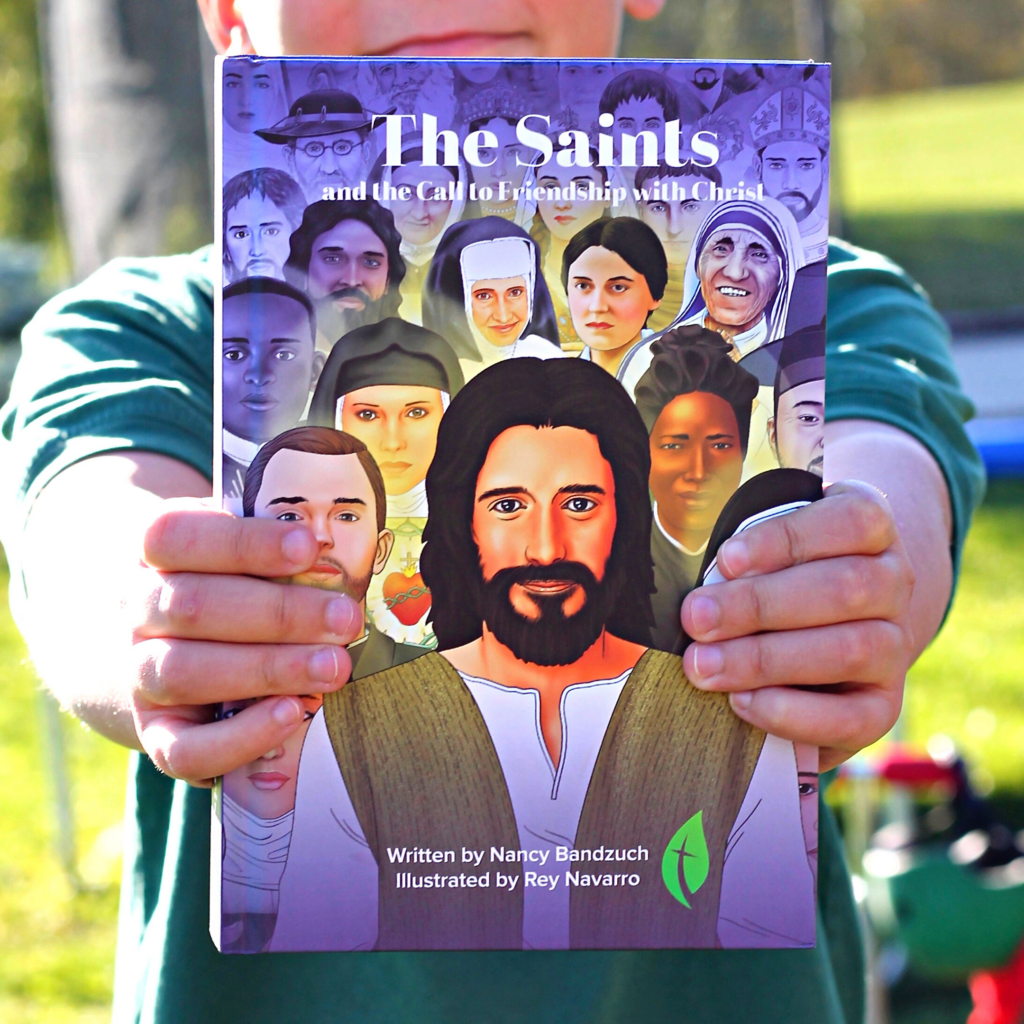 The Saints
Allow the stories of Saints from all over the world inspire you and your children to believe that all people (even you:)…
Are called to be Saints!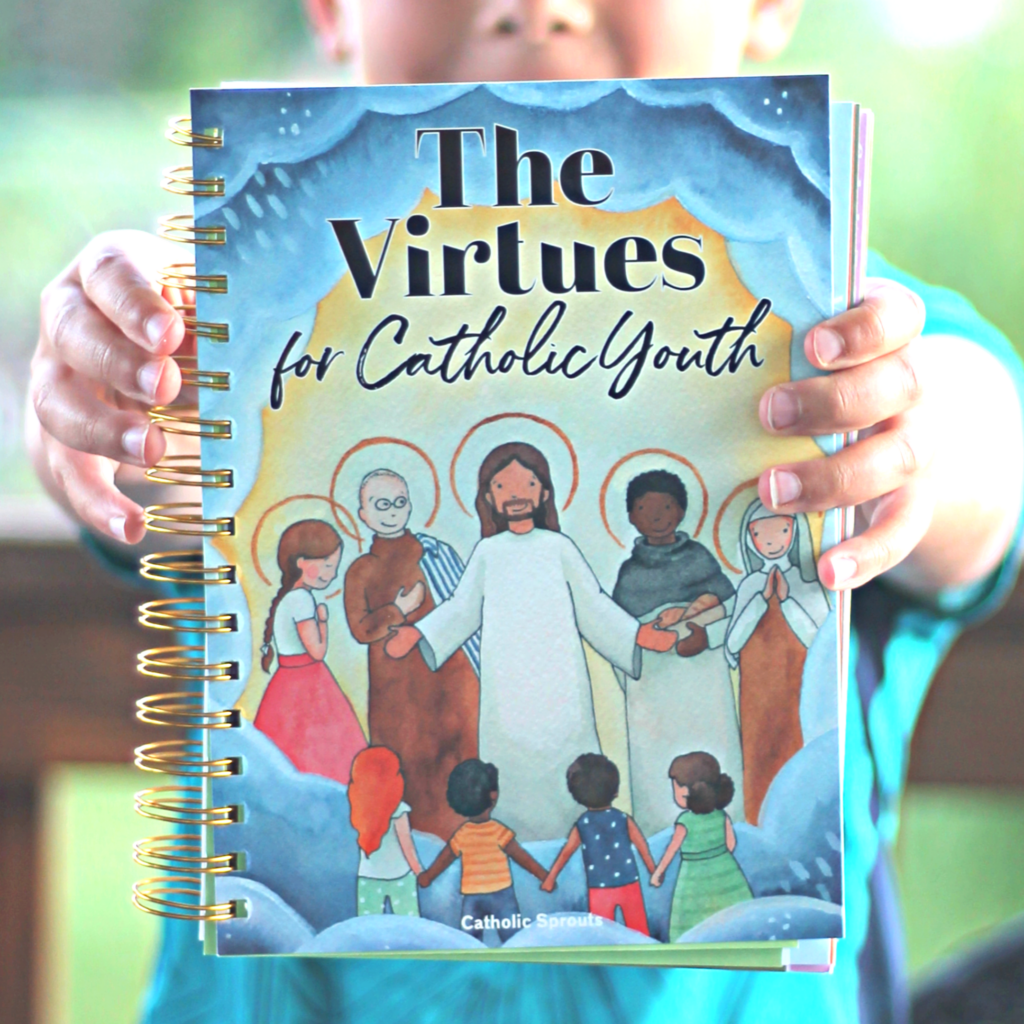 The Virtues
This book will gently teach you (& your children ages 7-13) to reject vice & embrace the freedom of living a virtuous life.
All in your own home!
---