We took our family through the Domestic Church Project Bootcamp this summer. We joke that we are the very first family to graduate from the program 💫.
Now, you might think that as the creators of the Domestic Church Project Bootcamp, our family didn't need to go through it.
Um, wrong.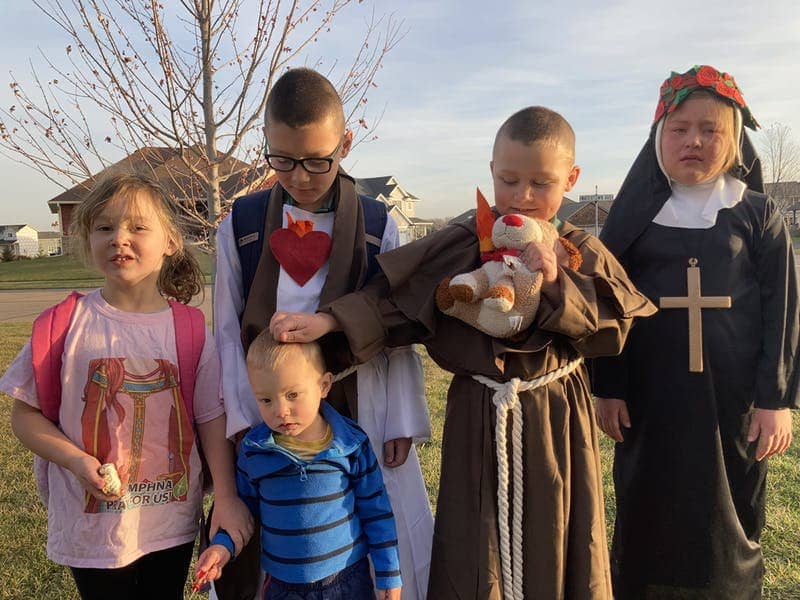 We needed the DCP Bootcamp, big time. In fact, we plan to take our family through the DCP Bootcamp again starting next week. We are eager to continue the work we started during our first pass.
Because, here's the thing. It's not just that the DCP Bootcamp was "good for us".
The Domestic Church Project Bootcamp made us, as parents, aware of all we THOUGHT we were doing…but actually weren't doing at all.
We went into our family's experience of the DCP Bootcamp thinking that this would be really good for our kids. But it ended up being, above all else, challenging and transformational for us as parents.
You see, after all the research and months spent creating the Domestic Church Project Bootcamp, we knew just how important it is to:
Speak about the Faith in the home.
Share your prayer life with your children.
Be open with your children about your own struggles with temptation and sin.
And I thought we were doing a pretty good job on all of these points.
But, when we were forced to slow down and follow each step of the DCP Bootcamp, we realized that we were just barely skimming the surface.
God's plan for our family was so much deeper and more beautiful than what we had been able to establish on our own.
The DCP Bootcamp stripped us of our pride. At the same time, it showed us a better way.
Here is what we realized from our first journey through the DCP Bootcamp:
"Talking about the Faith" in our home was more like just answering questions.
It wasn't really a conversation. Turns out, I didn't know HOW to have a conversation about Faith with my kids.
It felt uncomfortable.
But, reading through the discussion questions included with each lesson of the DCP Bootcamp (which were written by our incredible content manager, Megan!)
I felt like I was finally able to understand the way my kids thought. Gradually, night after night, I was trained to ask my kids the right questions that are capable of getting a beautiful conversation started.
Next, I realized that the only prayer life I shared with my kids was the stressed-crabby-mom prayer I showed them while wrestling toddlers during family prayer.
My private prayer life I kept to myself, and it felt strange to talk about it.
But DCP Bootcamp gave me a moment and the kick in the pants I needed to share my prayer life with my kids and it's amazing how sharing this has inspired them to invest in their own prayer lives!
Finally, I realized that I had never clearly shared my own struggle with sin with my kids.
One of the most powerful moments of our DCP Bootcamp experience happened during the 2nd week as we prepared to go to confession as a family.
During our post-lesson conversation, we talked about yelling, something that Bill and I do more than we should in our home.
For the first time, Bill and I spoke about our own struggle with sins. From the looks on our oldest two kids' faces, it was clear that they had no idea sin was a struggle for us too.
Hadn't we been open about our struggles with sin and temptation before??–I guess not!
In the end, we were all crying as we shared in the beautiful truth that we are all sinners and yet God is ready to welcome us all into His mercy.
Guys, I could go on and on. The DCP Bootcamp changed us.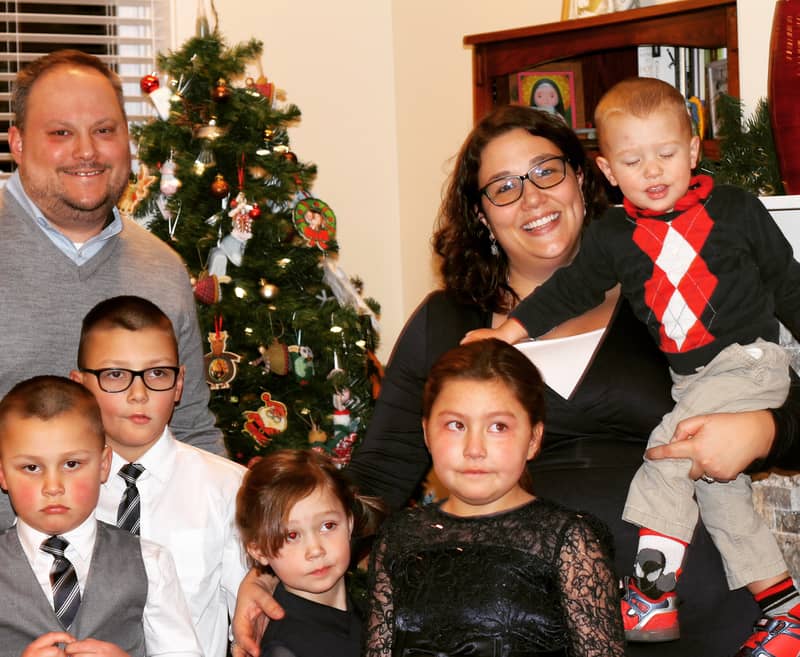 One thing I've reflected on since we graduated from the DCP Bootcamp is this:
Why was this experience so powerful, not only for our family but for each of the families that went through the Beta experience as well?
After all, I've read all the books on the Domestic Church. I've listened to all the podcasts and watched all the videos on Formed. Everything was good, but nothing transformed us like this.
Here is exactly why the DCP Bootcamp is different:
The DCP Bootcamp works because it is something you do WITH your kids.
The DCP Bootcamp has the power to transform you as a parent because you go through it AS you parent. Nothing is hypothetical or just a bunch of ideas.
The DCP Bootcamp teaches while you sit with your children and practice the love of a parent.
The DCP Bootcamp is unique because instead of talking about the Domestic Church, this is the actual Blue Print for building and leading your Domestic Church.
One lesson at a time, you will build your Domestic Church as you go through the Bootcamp.
It works for any Catholic Family. Whether you are a single mother, married to a non-Catholic, have big kids, or have little kids, it will work for you.
This is your invitation to take your family through the Domestic Church Project Bootcamp and allow the Lord to transform you as well.
The DCP Bootcamp is available exclusively inside of our app. We will be closing enrollment on January 6th at midnight. Please, don't miss this opportunity.
You can find out more here: www.domesticchurchproject.com
And, if you have been meaning to talk to your husband about doing this in your family, this is the time. Stand up, go over to him and talk about it RIGHT NOW.
We pray with all our hearts that 2021 is the year of the Domestic Church in your home.
In Christ,
Nancy and Bill