Our Stations of the Cross Storybooks have been flying off the shelves as families and classroom prepare to journey with Jesus to the cross.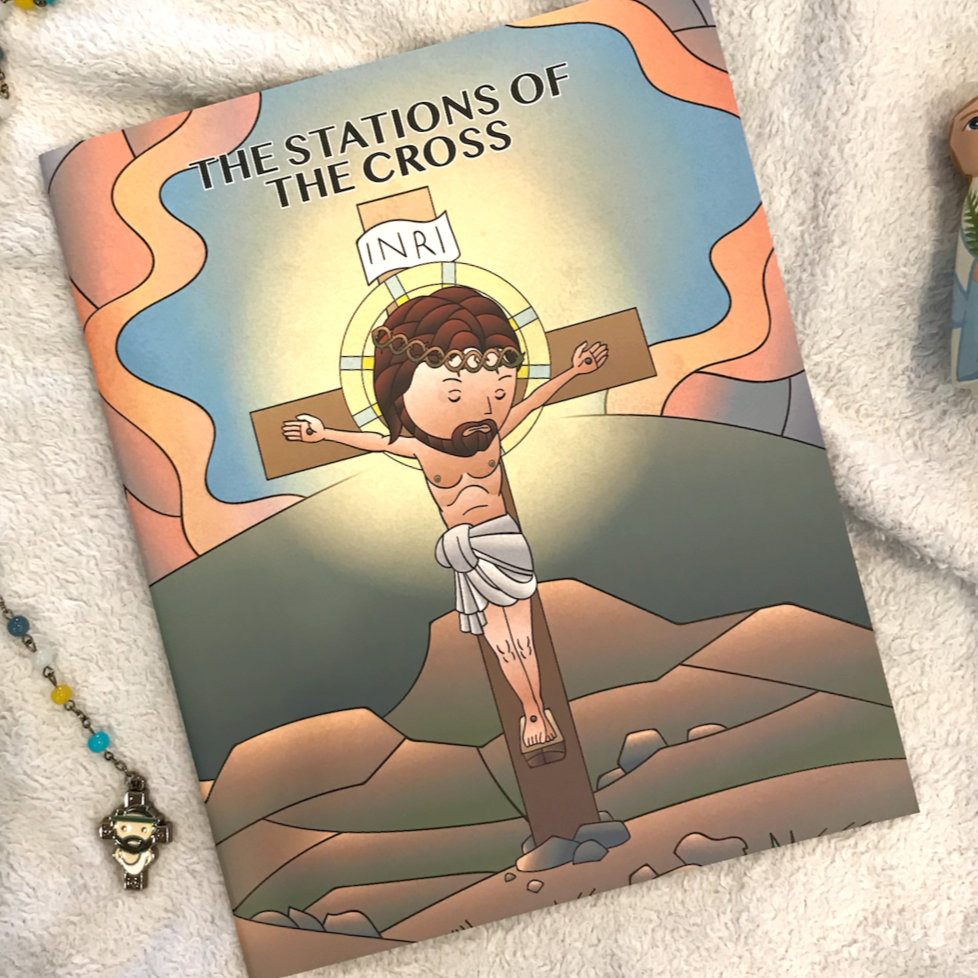 But, do you know the history of this devotional? 
No?
Well here it is!
Since the early days of the Church, Christians returned to Jerusalem to mark Jesus's Passion, Death and Resurrection each year during Lent. Many of the first followers of Jesus Christ had been present for Jesus's crucifixion and they were able to walk new believers along the path that Jesus took as He carried His cross.
Just image what that might have been like, to have St. John the Evangelist, or Veronica or Joseph of Arimathea guide you through Jerusalem and point out the place where Jesus met His mother, the spot where Jesus fell the first, second and third time, and the place where Simon and Veronica were standing as Christ passed.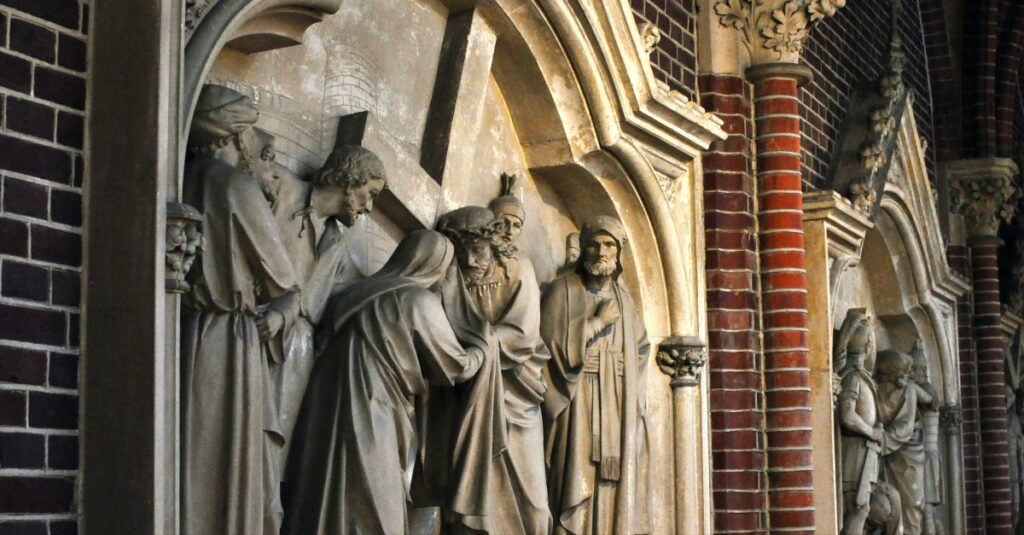 As the faith spread, Christians continued to make the pilgrimage to Jerusalem each year and walk the "Way of Sorrow" as it was called. Returning to Jerusalem, however, became complicated and time passed, and for two reasons:
1. Some of the Faithful simply lived too far away from Jerusalem to make the journey.
2. The spread of Islam.
In the 1100s, returning the the Holy Land was impossible as Muslims seized Jerusalem and threatened the life of any Christian that approached. Eventually the Franciscans were allowed in and they worked to protect all pilgrims wishing to enter the Holy City. However, it was still dangerous and very few pilgrims traveled to Jerusalem.
The Franciscans, however, refused to give up! They knew how powerful it was to walk where Jesus walked, so 1500s and 1600s they began to build a series of outdoor shrines across Europe depicting various holy spots along the path Jesus took through Jerusalem. Theses shrives were so powerful, that priest wanted little versions of them inside their churches. Eventually the pope granted all churches the ability to erect smaller plague-like shrines to each of these 14 moments of the way of the cross inside churches.
And thus, the Stations of the Cross.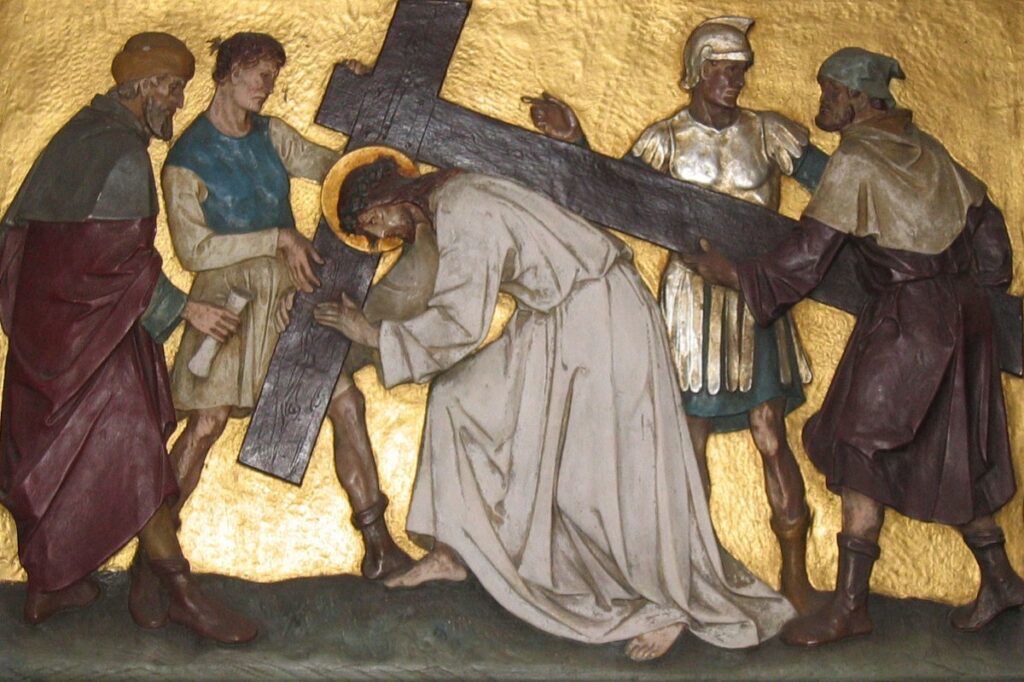 The history of our Church is so stinking cool, right? I just love that when we pray the Stations of the Cross we are being transported back with those early believers to the streets of Jerusalem, following where Jesus actually walked, and learning about what really happened as He carried His cross. We are part of an unbroken line of people that have walked with Jesus through Jerusalem since the day of His Passion.
It is good to be Catholic!
I hope you enjoyed this little history lesson, and if you would like a family-friendly version of the Stations to do at home, grab our Stations of the Cross Storybook below. Don't delay. We expect to be fully sold out soon.
In Christ Jesus,