Setting up a dedicated prayer place at home is one of the most important things you can do as you embark on transforming your home into a Domestic Church.
But, before you start throwing your hands up with objects, let me be clear. Your prayer place can (and maybe should) be small, simple, a dynamic part of your home.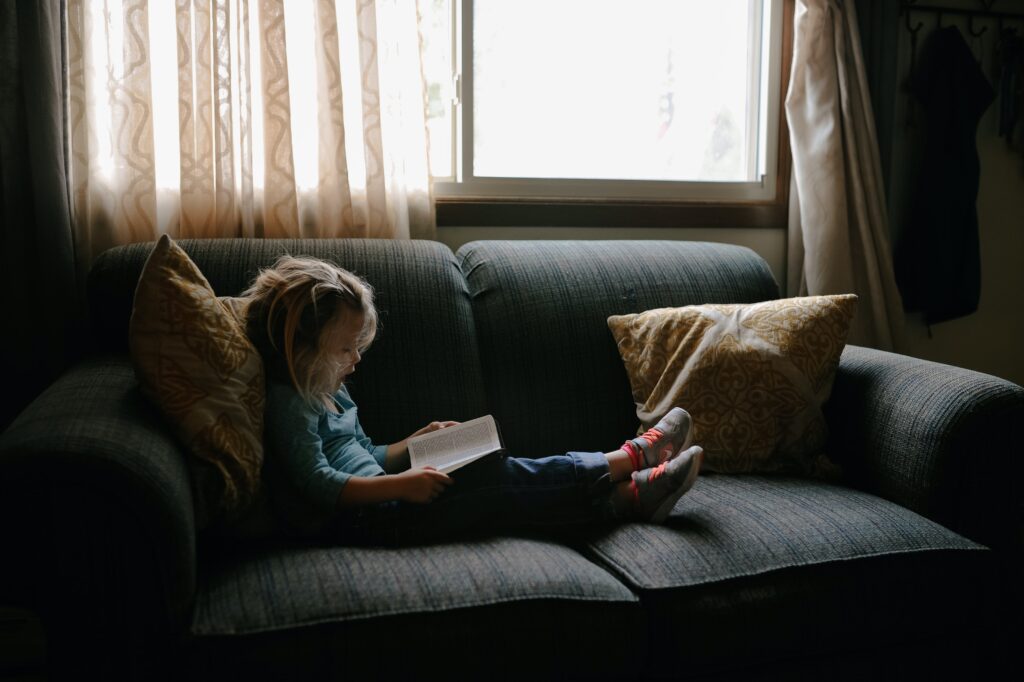 For example, for a long time, our "prayer space" was simply one shelf on a bookshelf.
Our prayer things remained there all of the time, but when we turned off distractions and sat down for prayer, we focused our attention there.
I've also seen families set up prayer places on end tables, window ledges, a small table in an entryway, or on the mantle of their fireplace.
Finally, just because you decide to set your prayer place in one way or one place, doesn't mean that you can't change it weeks, months, or years down the road. This is especially true if your family is young.
For example, for a long time we were praying on our main level, but a few months ago we decided to move our family prayer to the sitting area in the basement, so we moved our prayer space as well.
And maybe in a few months, we will decide to move back upstairs. It's fine!
I hear from parents often that they feel the desire to add more prayer to their family time, but they don't know where to start.
Putting together a prayer space is the place I recommend you start.
To get ideas flowing, we have put together a simple guide for creating YOUR prayer space…
Things to Consider:
1. Pick a place that has minimal distractions.
2. Pick a place that is big enough for the whole family to gather, and yet cozy.
3. Pick a place that can be a permanent place of prayer, not something you need to set up each night.
Steps to setting up your prayer space:
1. Select an object that will be the focal point of your prayer space. We strongly suggest using a crucifix.
2. Clear away clutter so that there is space to contemplate.
3. Add other smaller religious items important to your family. Icons of favorite saints or nature scenes can be a great addition. We also encourage you to add an image or statue of our Blessed Mother.
4. Consider adding a way to remember your special intentions. You can use a cork board to display pictures of people that need prayers, for example.
5. Collect religious items, including Bibles, Rosaries, and prayer books. Add them to your prayer space, so that they are accessible to all.
6. USE your prayer space both as a family and for individual prayer.
Please use this guide as a starting point.
Get inspirited and then use some things around your house to set up your prayer place…and then use that space.
Make a habit of sitting down for prayer with your family every night.
After all, prayer is the most important thing that you can do together as a family–so let's make space for prayer and use that space every day!
Thanks for your support and love. I really hope that this guide helps you bring prayer into your family's life.
Jesus, Mary, and Joseph PRAY FOR US!
In Christ Jesus,
Nancy and Bill