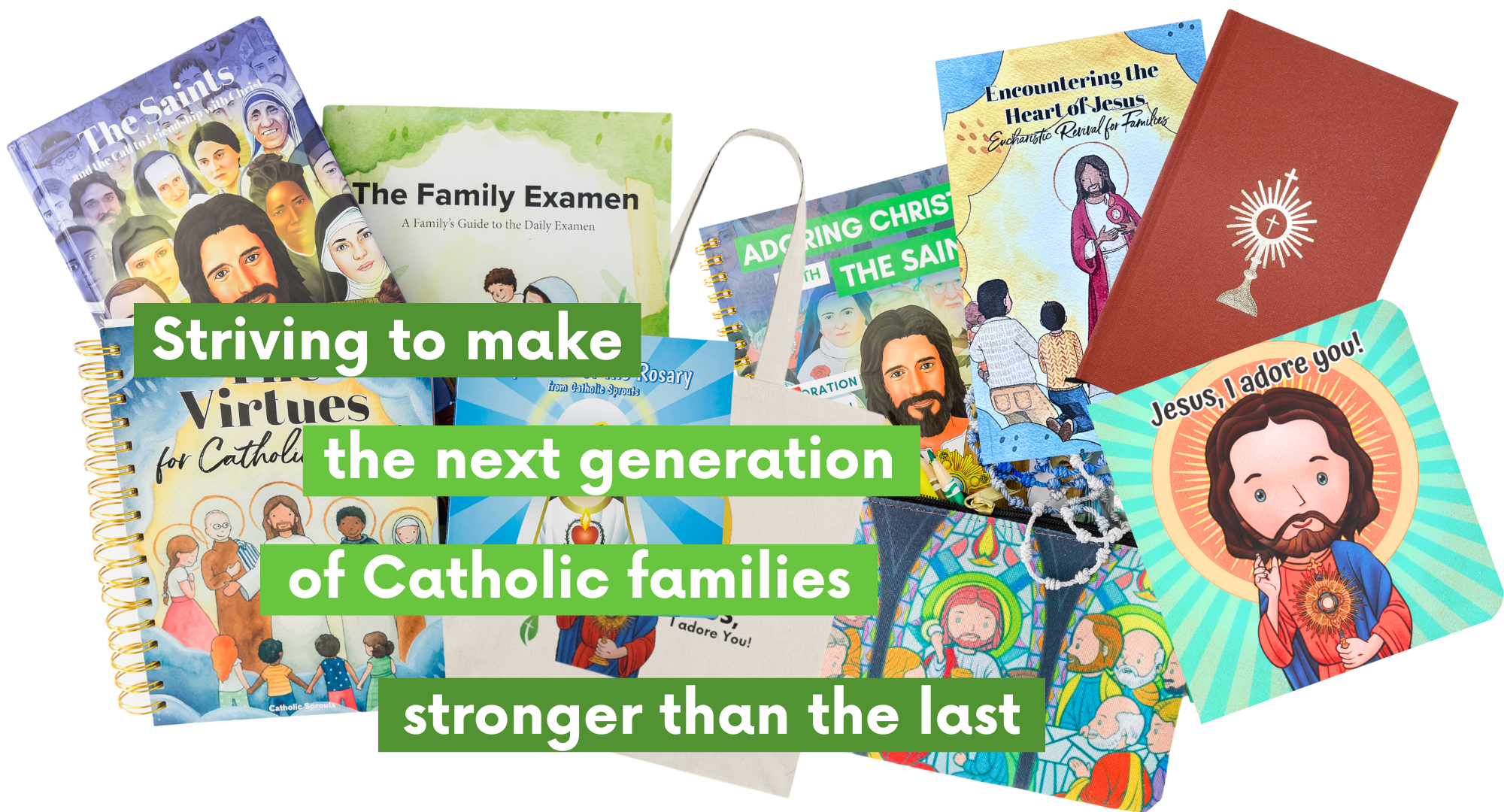 ---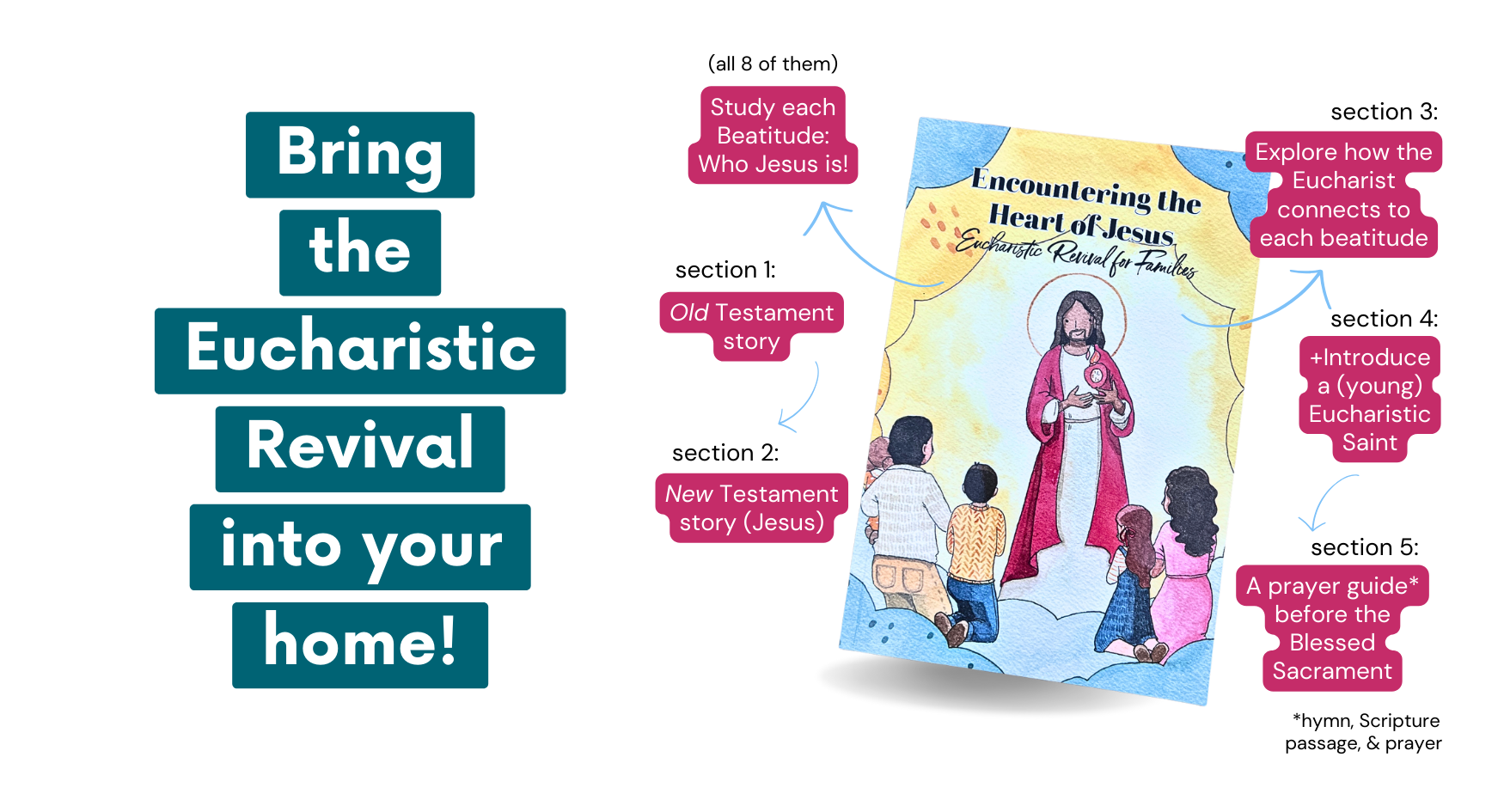 ---
Seach Catholic Sprouts Website
---
---
---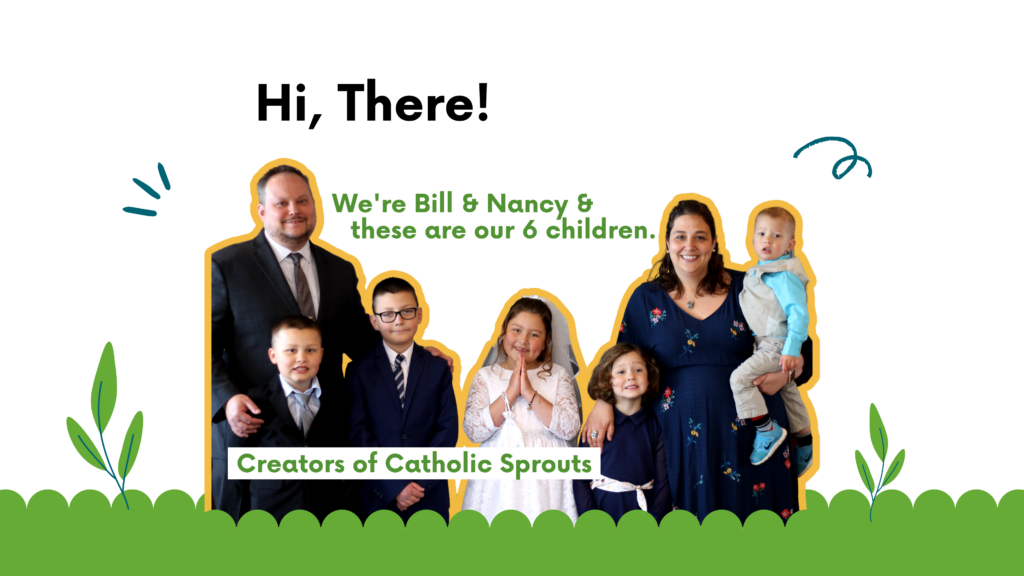 Hi, There!
We are so incredibly glad (& humbled) that you're here!
Through God's goodness, we have been able to help thousands of Catholic Families deep in the work of Raising Saints, all while working hard to raise our own 6 little saints.
As busy parents of little ones, we get just how hard this vocation is–but we also know how important it is. The most precious gift we can give our children is the gift of our CATHOLIC FAITH.
We're grateful to walk this journey with you!
In Christ Jesus,

Listen to the Daily Podcast + Explore the Archive!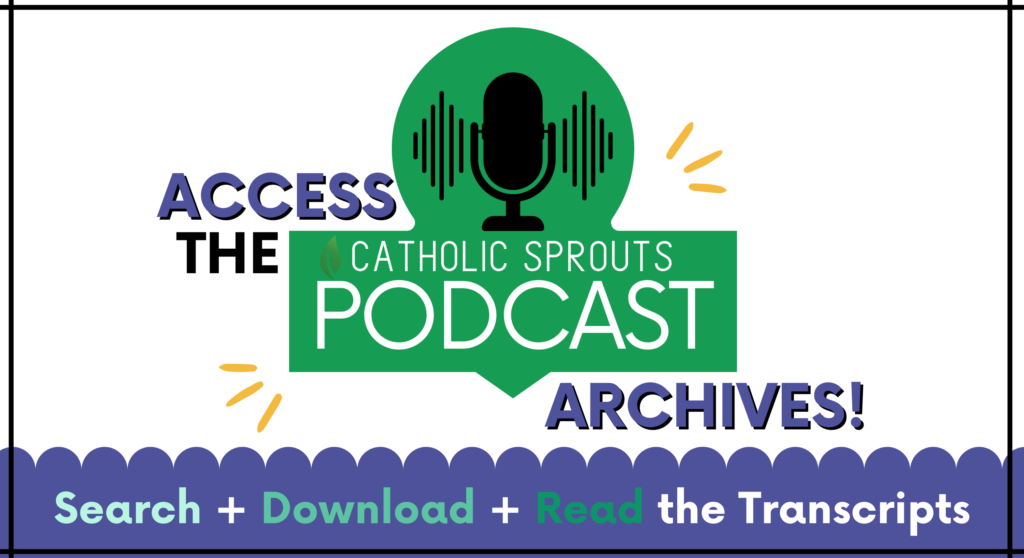 Thanks to our generous patrons, use this POWERFUL tool to explore all 1,000+ past episodes of the Catholic Sprouts Podcast. You can search for any topic, from sacraments to saints to liturgical seasons. Each episode has been transcribed, and even if your topic is just mentioned, you will be able to find it!
Once again, thank you to our patrons for making this tool possible!
---
---
FAMILY RESOURCES!
---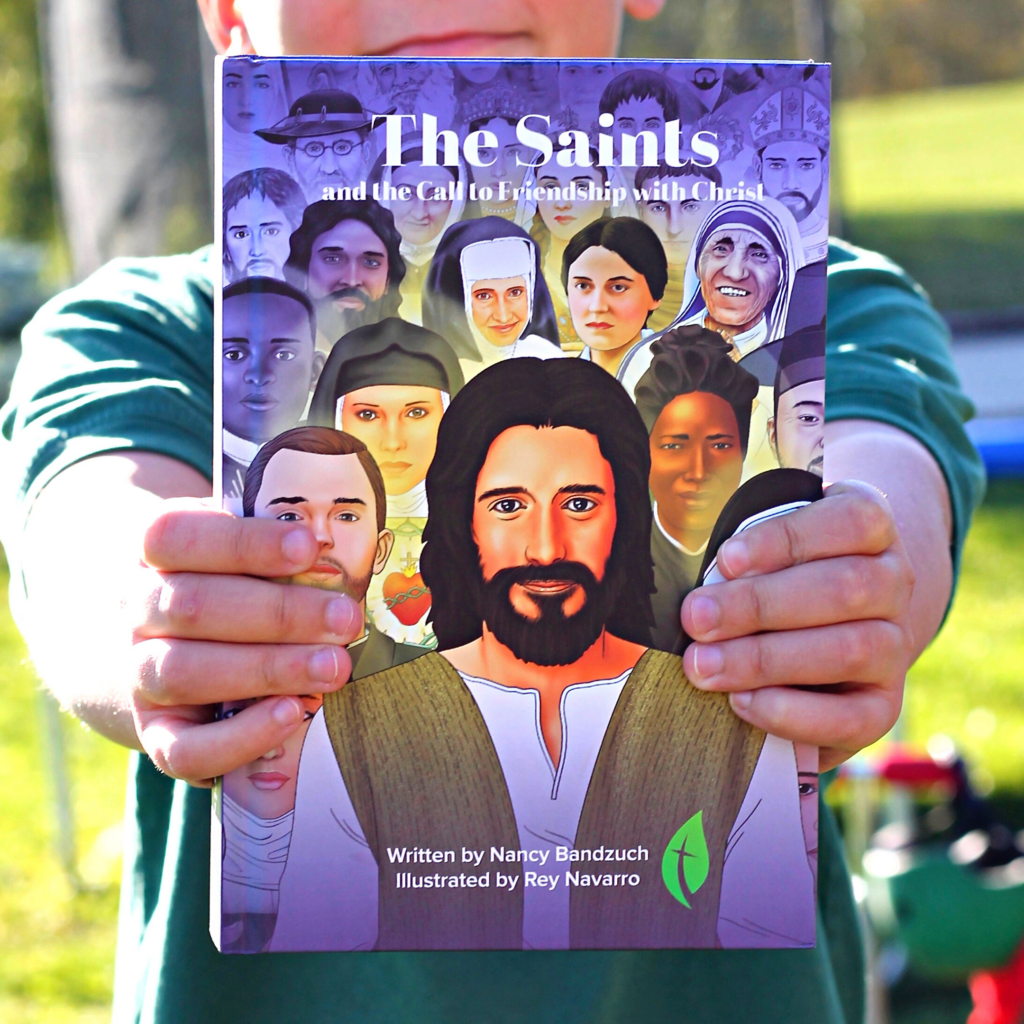 The Saints
Allow the stories of Saints from all over the world inspire you and your children to believe that all people (even you:)…
Are called to be Saints!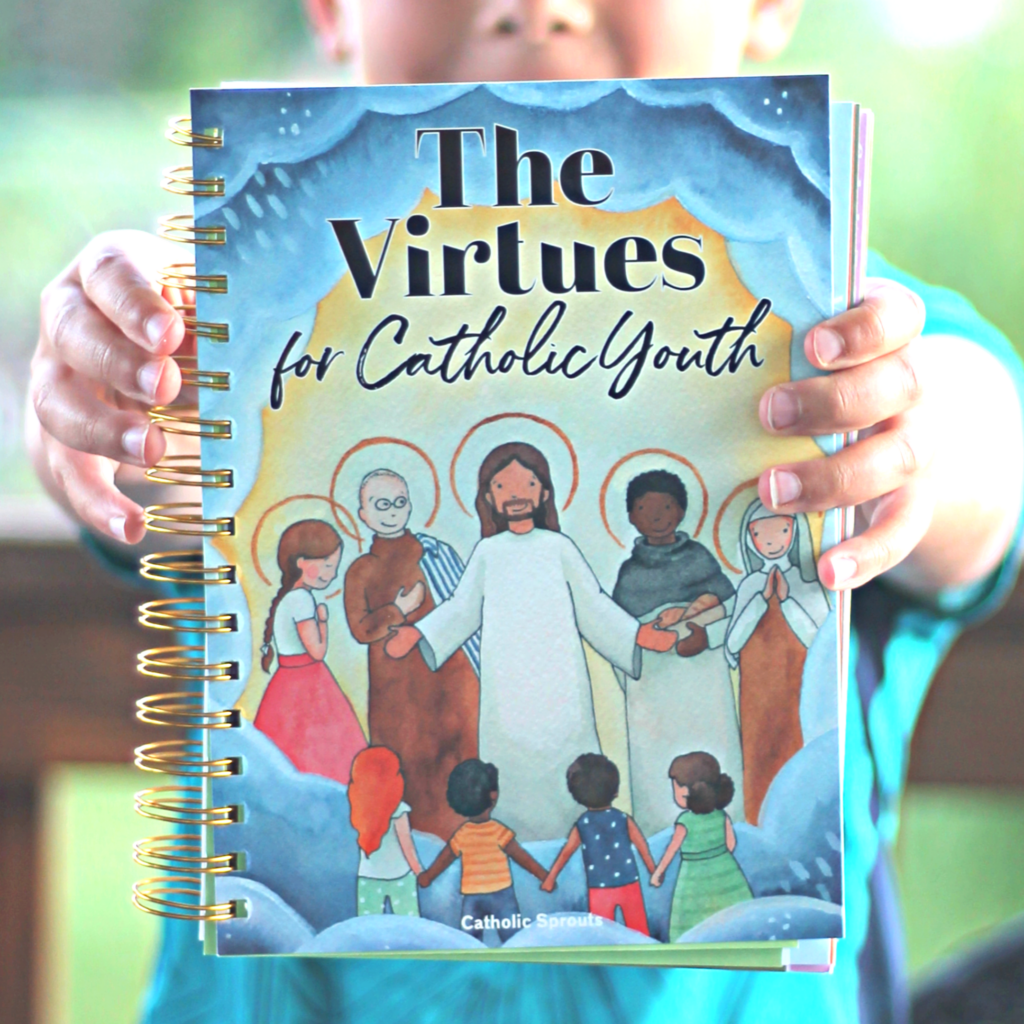 The Virtues
This book will gently teach you (& your children ages 7-13) to reject vice & embrace the freedom of living a virtuous life.
All in your own home!
---
---
Latest from the Blog
---