I haven't always been interested in the Sacred Heart.
In fact, for most of my life I found the Sacred Heart a little off-putting. Now, don't get me wrong. I loved Jesus, I just didn't understand why His heart was special. I also didn't feel any great connection to the Sacred Heart.
A lot of these feelings had to do with artistic depictions of Jesus and His Sacred Heart.
In nearly every church I regularly attended there has been a statue of Jesus and His Sacred Heart but, even as a child, I didn't find these statues appealing. Most of them looked like this: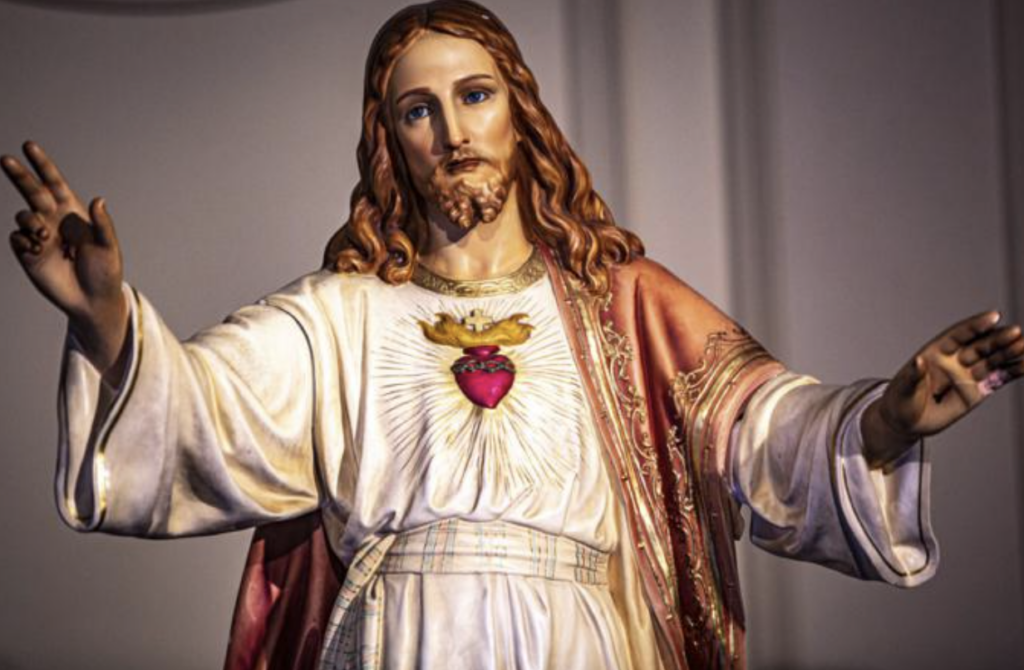 A fair-skinned Jesus with blond-ish hair and a neat little Italian mustache. And His heart, which didn't look very much like a real heart, is right there, like an emblem on a t-shirt.
Another part of the Sacred Heart that I found off-putting was the way some people, mostly of an older generation, would talk about it. My grandmother sometimes mentioned the First Friday devotion, a part of the Sacred Heart devotion where you attend Mass in a state of grace nine first Fridays in a row. But she spoke about it as a chore. In my limited and emotional understanding, I found the idea that Jesus would save people who jumped through this hoop, even while complaining, overly legalistic and unappealing.
And so, I carried on in this way for years…until I read the biography of Blessed Charles of Austria.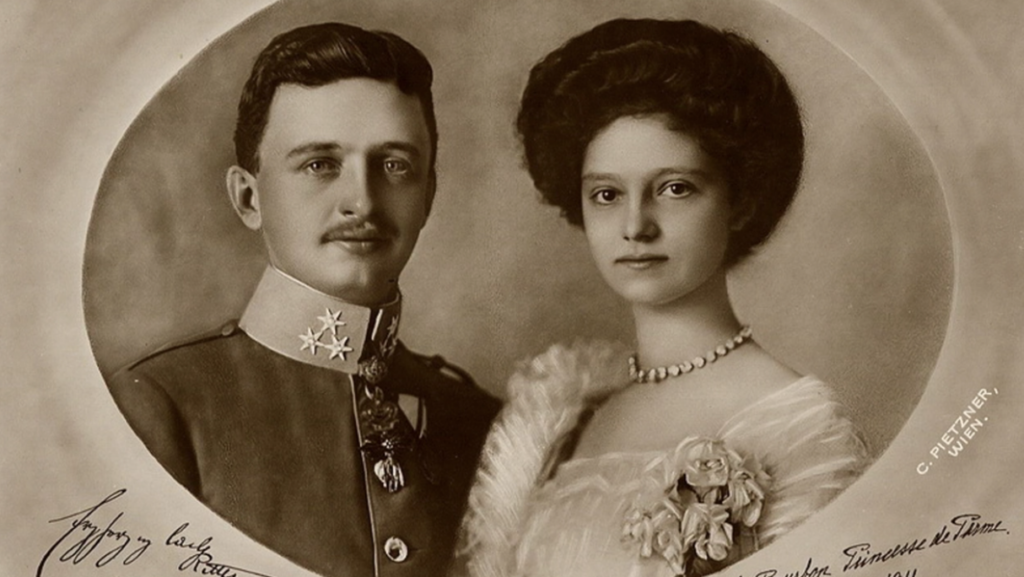 In case you don't know this man on the path to sainthood, Blessed Charles of Austria was the final Austro-Hungarian Emperor, who served during WWI. He was a very holy man, devoted husband and loving father of six. After the war, he was exiled and died in poverty.
Blessed Charles of Austria was also deeply devoted to the Sacred Heart of Jesus.
Amid the hectic schedule of an emperor at war, Charles took pains to consecrate his family to Jesus and His Sacred Heart. Then, in a desperate attempt to reclaim his throne and save the Hungarian people from the corrupt leaders taking over the country, he and his wife insisted on bringing along an enormous statue of Jesus and His Sacred Heart. Making the journey on a primitive airplane, the couple hugged the statue as they descended, and continued to cling to Jesus when they were betrayed, arrested and exiled once again. Finally, as he died Charles kept an image of the Sacred Heart under his pillow. He died gazing at it, immediately after telling his wife that one day they would be reunited in Jesus's heart.
These precious details from the life of a truly holy man touched something deep in my own heart. Through them I realized a deep longing I felt to understand Jesus' heart better and more completely unite my heart with His.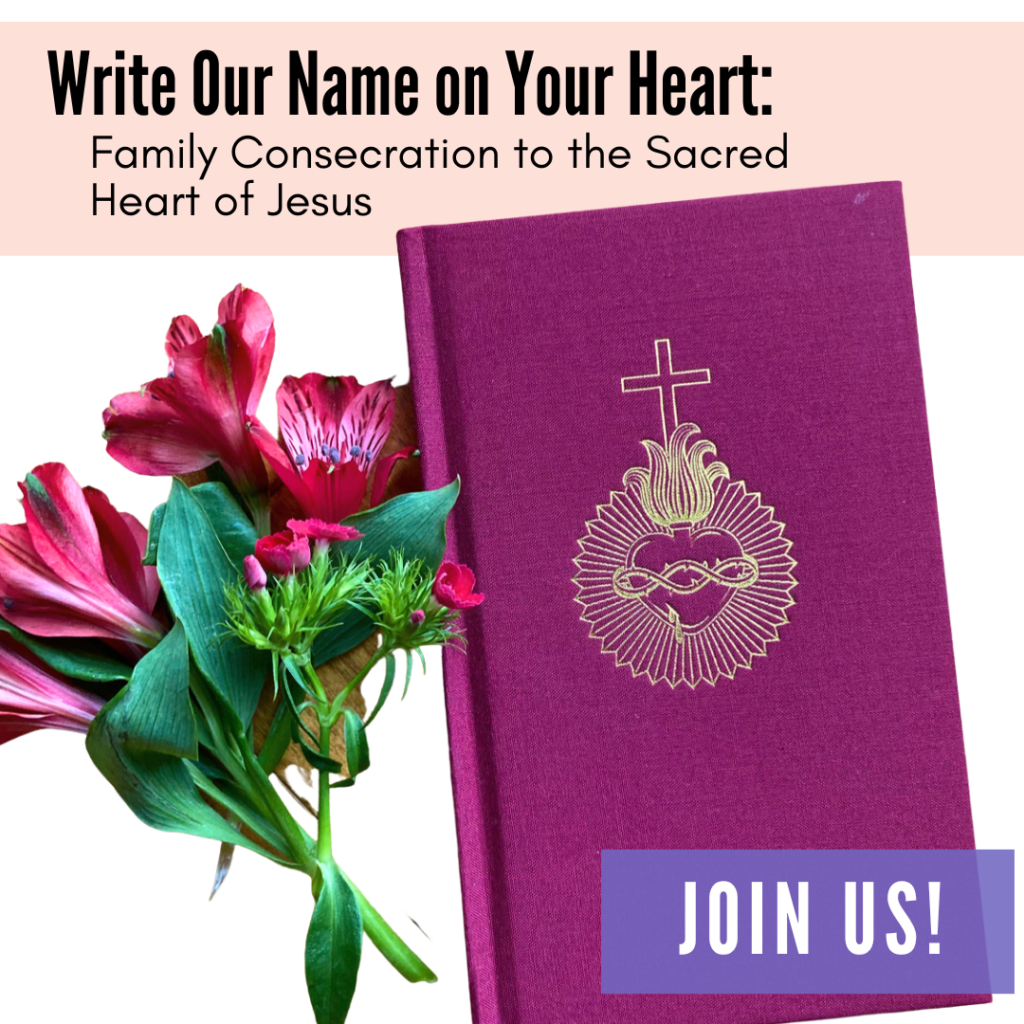 This set me on a journey to understand Jesus's heart. This journey took me through the life of St. Margaret Mary, and other devotees including Therese and JPII. In the end, however, I discovered Jesus's heart at the center of everything, most especially the Eucharist.
I could go on and on (in fact, I have so much to say on this that I've resurrected an old podcast to share about it: https://catholicsprouts.com/the-just-one-small-thing-podcast/)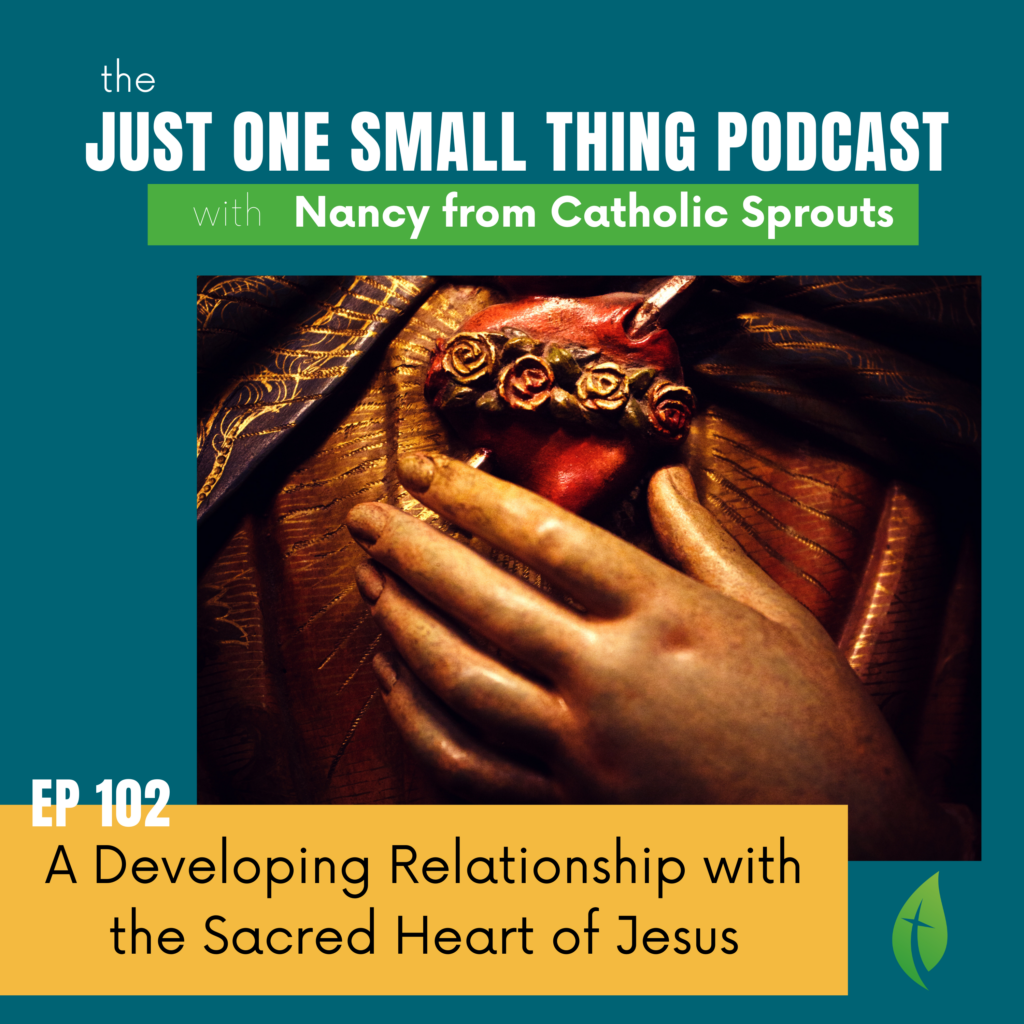 I worked hard to create one small step after another inside Write Our Name on Your Heart, steps that will lead you down this journey and help break down any walls you have (like I did!) about what the Sacred Heart of Jesus is.
Because, it doesn't matter that some arts gave Jesus blond hair. It doesn't matter that some people share about the Sacred Heart in a way that is off-putting or confusing.
What does matter is that Jesus offers His heart, burning with love, to each of us. We need His Heart more than anything else.
That is what matters.
And so, once again, I would like to invite you to join my family in consecrating yourselves to the Sacred Heart of Jesus. Together, let's enter His Heart and resolve to live there, in His love, forever.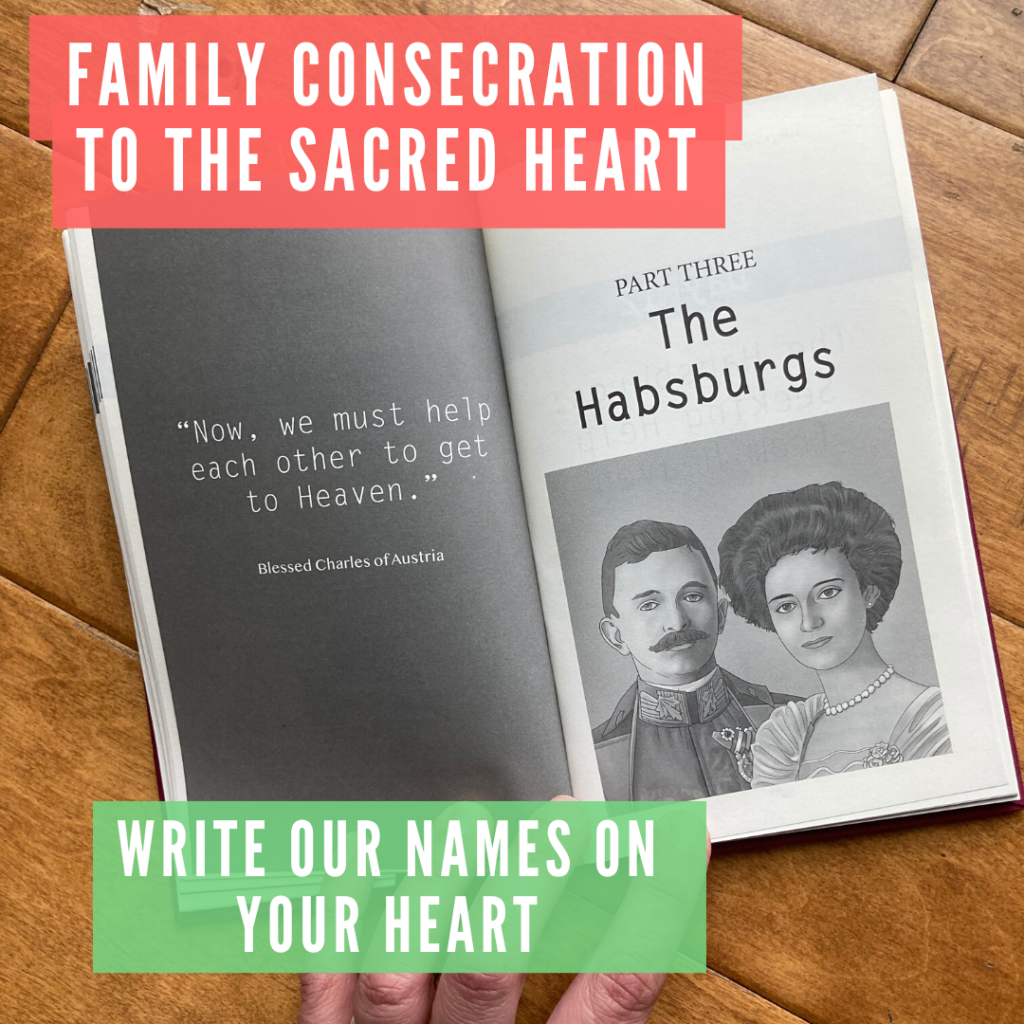 Jesus, meek and humble of heart, wrap us in Your love.
In Christ Jesus,
Nancy