We announced our new book, Write Our Name on Your Heart: A Family Consecration to the Sacred Heart of Jesus. Since then lots of families have committed to consecrating their own families to Jesus and His Most Sacred Heart (amazing!).
Understandably, even more people have had questions about all of this. And I get it! It's a little confusing.
So, here is an explanation of this book and what it is designed to prepare you to do.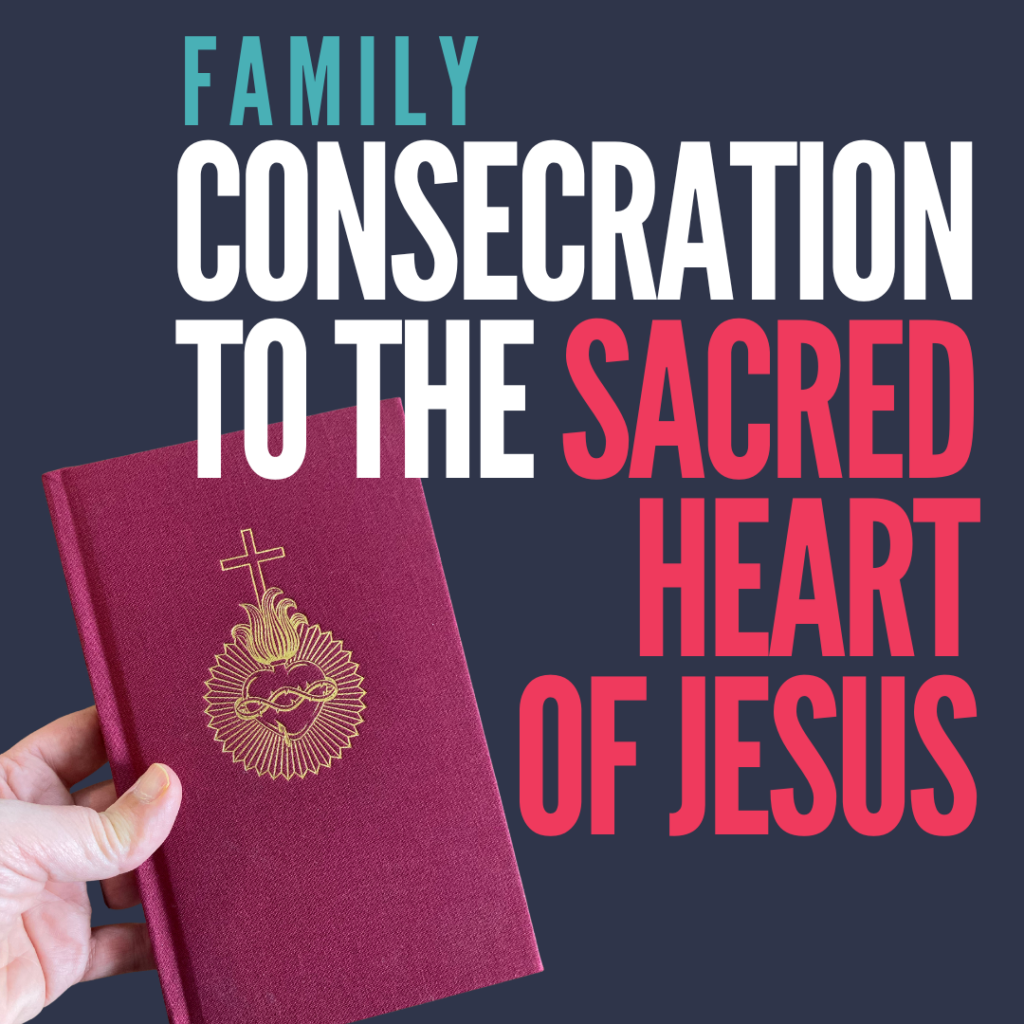 WHAT IS CONSECRATION?
Write Our Name on Your Heart will prepare a family to consecrate themselves to the Sacred Heart. To be consecrated means to be set apart for specific work. For example, the altar in your parish has been consecrated and it would be inappropriate to use the altar for anything other than the Sacrifice of the Mass. 
In the same way, when we consecrate ourselves to the Sacred Heart of Jesus, we are formally and publicly dedicating our wills, desires, plans and very selves to Jesus and His Heart. We are surrendering our past, present and future to Him, trusting fully that His love is all that we need.
Now, will we be perfect after consecration? Will we effortlessly live out this promise? No. Instead, it is something we strive after and recommit to every day. Consecrating ourselves to the Sacred Heart of Jesus is a promise to strive to receive His love and share it with others.
WHY PREPARE FOR 33 DAYS?
Thirty-three days is the common preparation period for consecration. Centuries ago, St. Louis de Montfort wrote a 33 day preparation for consecration that shaped many future saints, and we are simply drawing upon the established wisdom of the Church.
The Church encourages us to spend time in prayer and preparation before consecration. Jesus desires your consecration right now, but so that your family might give yourselves fully to Him, you need to better understand why He loves you, the obstacles you have placed between yourselves and His Heart, and how He desires to transform you.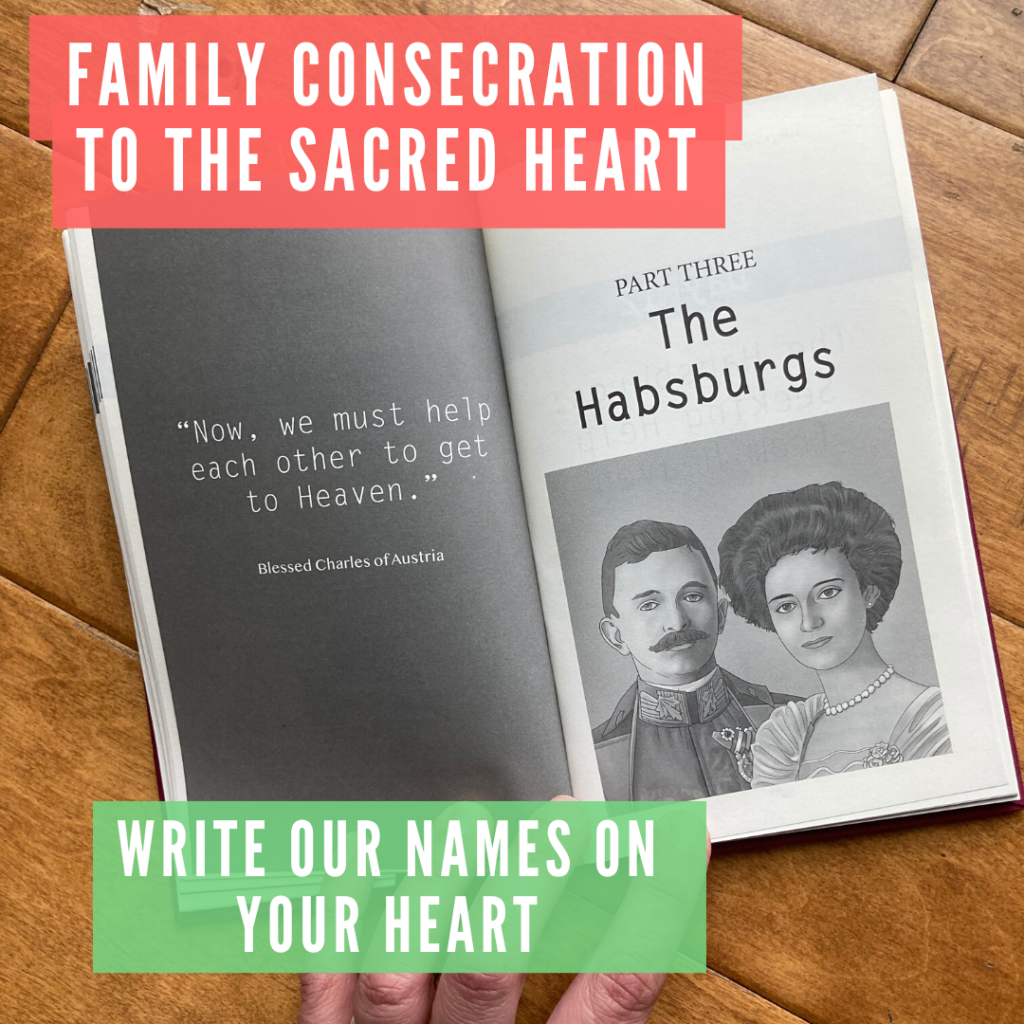 WHAT SORT OF A COMMITMENT IS THIS?
Consecrating yourselves to Jesus and His Sacred Heart demands you commit everything to Jesus…but preparing to do so, only asks for 10 minutes a day. 
Write Our Name on Your Heart offers 33 separate daily reflections. We strove to write reflections that are interesting and meaningful for all ages. The reflections are short and should take less than 5 minutes to read. Next, each day your family will complete a short challenge. Most challenges are simple and can be accomplished without any extra materials. Finally, we have included a 4 line prayer to conclude each day's study.
It's simple, but as a family going through preparation right now, let me tell you, it's powerful!
Also, although it is ideal to do the study in 33 consecutive days, this is not mandatory. Our family has missed a few days, but when we are together again, we just pick up where we left off!
Then, when preparation is over, Write Our Name on Your Heart will guide you through the Act of Consecration, including the prayer you will recite and ideas for making the event memorable. You can make this act of Consecration any day you like. We plan to make ours on the Feast of the Sacred Heart this coming June 16th.
Finally, since each family is unique, we hope that you will take Write Our Name on Your Heart and use it in a way that best suits your family. We have incorporated preparation for consecration into our nightly prayer, but I know another family who worked through the book over their evening meal. Both are great ideas, and I'm sure there are others I haven't thought of!
I hope this was helpful as you discern if Jesus is calling your family to consecrate yourselves to His Most Sacred Heart. I am happy to answer any more questions you might have and share more of our experience if you are interested. Just let me know!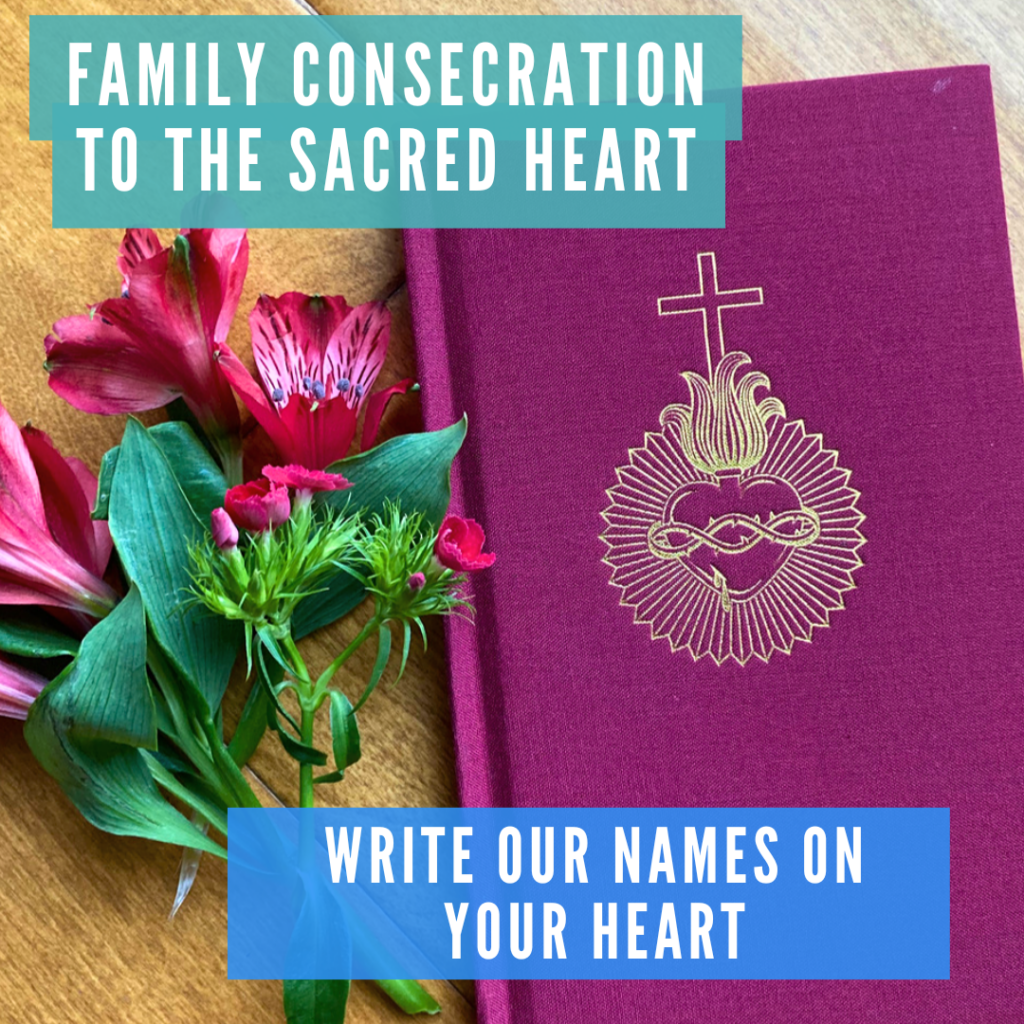 Jesus, meek and humble of heart, desires to be fully united with your family. Let us help you make this commitment.
In Christ Jesus,
Nancy