It is a wonderful time to be a Catholic Kid!
Through the wonder of technology, Catholic Kids have access to:
–>Countless Catholic podcast episodes and youtube videos.
–> Millions of Catholic Craft ideas.
–>Endless liturgical living suggestions.
Unfortunately…because of all these things…it's also a stressful time to be a Catholic Parent.
Is anyone else a confirmed Liturgical Living failure?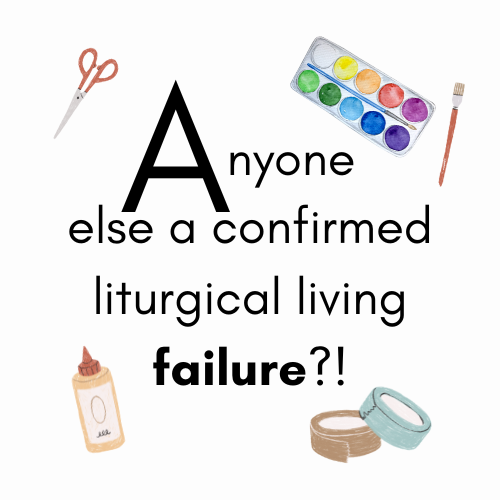 Does anyone else have a pile of Catholic Activities you planned to do with the kids this summer…and haven't even started?
Does anyone else wish their kids had more catholic friends?
But guess what–providing these things doesn't have to fall 100% on your shoulders!
Scroll down to the bottom of this page for FAQ!
At Catholic Sprouts, we created the Clubhouse as a place for kids (and their families) to come for fun, meaningful Catholic Culture (online) that is safe, distraction-free, and FUN! This isn't social media for kids/families (it is on an entirely different platform called Podia) and there will be no threads to get lost in. Only intentional events (see more info below) to get kids EXCITED about their faith!
Each month we will host 4 live events. During these live events, we will…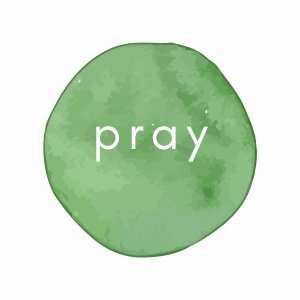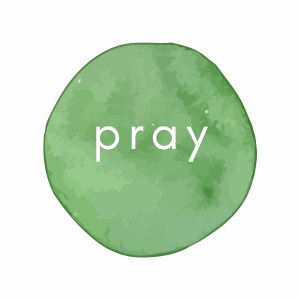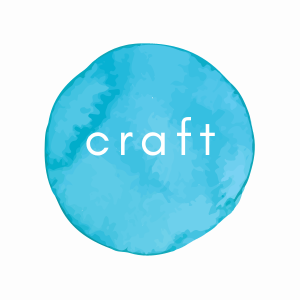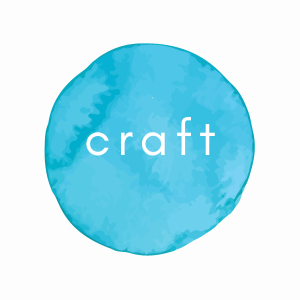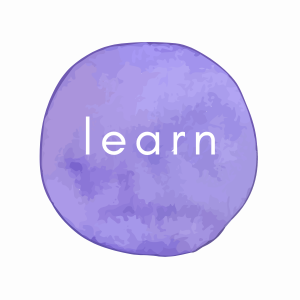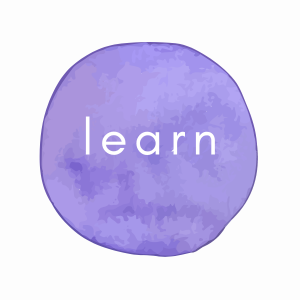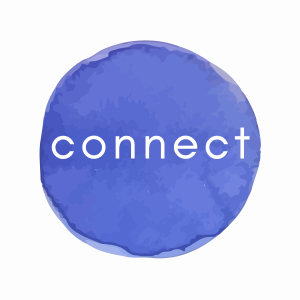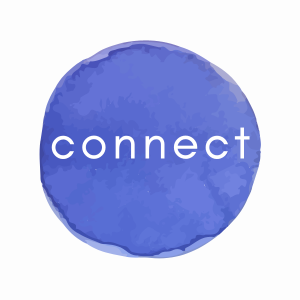 –and do all the things you have HOPED to be able to do inside your home. And now, as Clubhouse members, you will be able to–with no stress!
So, stop beating yourself up!
Join the Clubhouse and let's help our kids dive into Catholic Culture and goodness, together!
Right now, is the best time to join!
The Founding Members Launch is happening right now!
We are offering one *FREE* Be A Saint Club Kit (Be a Saint booklet, 48 completion stickers, 24 saint trading cards) for any family that commits to joining the Clubhouse for a full year!
Offer ends 8-9-23, details below!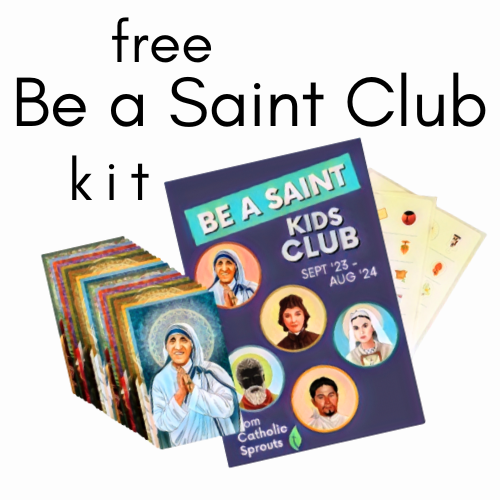 But, what actually happens inside the Clubhouse?
The monthly events inside the Clubhouse are focused exclusively on providing beautiful CATHOLIC experiences that will support you as you raise saints.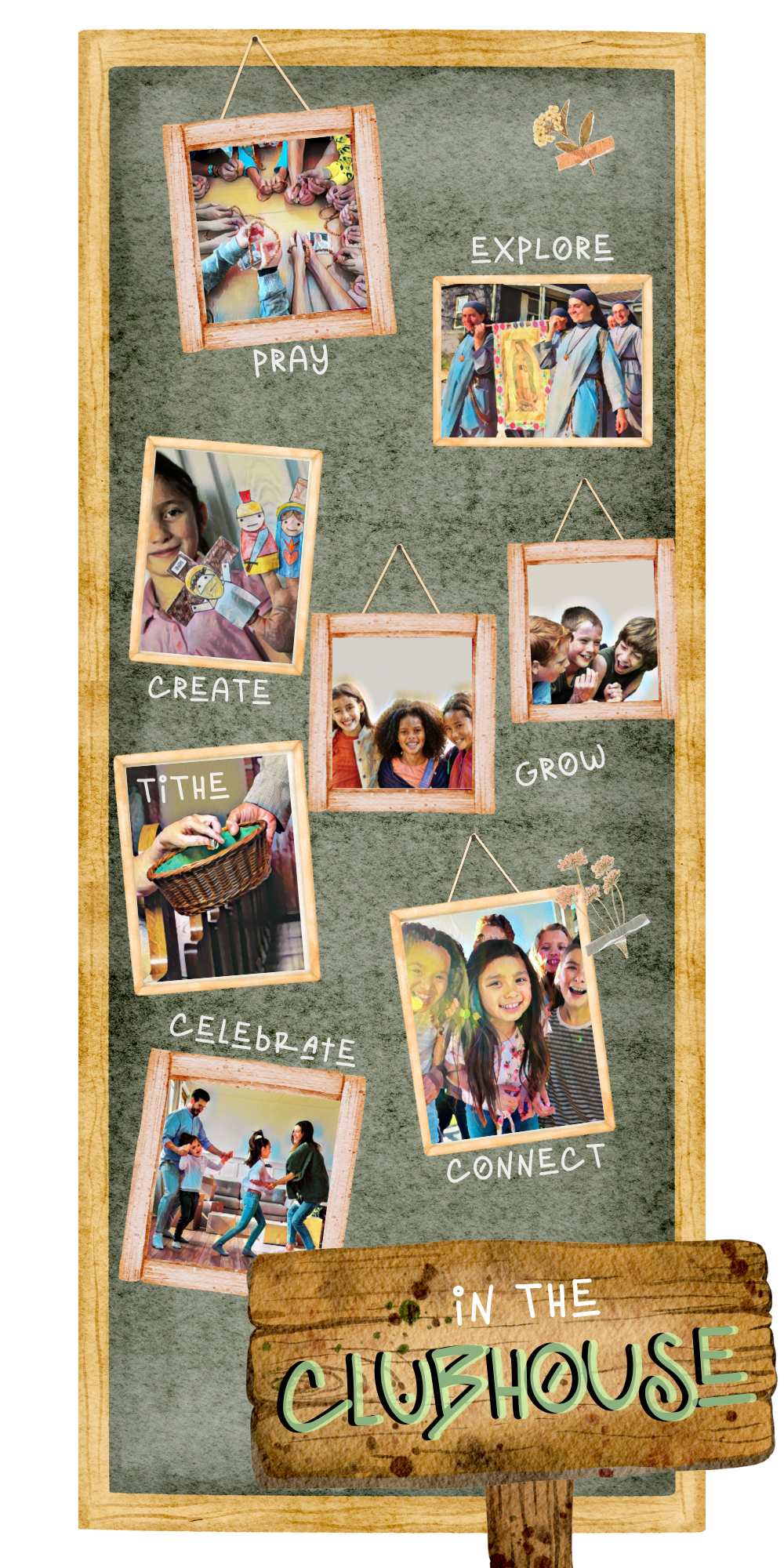 Each month we will:
→Pray: Gather on First Fridays to PRAY and PLAY a fun game for real prizes.
→Explore Vocations: Meet real…
nuns, monks, sisters, & priests on a live zoom call!
→Create: Join us live to CRAFT something beautiful and liturgically appropriate!
→Grow in Virtue: Separate calls for boys and girls as we dig into what it means to be holy!
→Tithe: Each month we will tithe $1 from each family's membership fee. Vote to help us select the charities we support.
→Celebrate Feast Days: Gain access to the Liturgical Living Audio Library.
→Connect: Build connections with other Catholic Families through optional pen pal match-ups, breakout sessions, and social calls.
Take a look at the FOUR live events inside the Clubhouse each month...
Pray and Play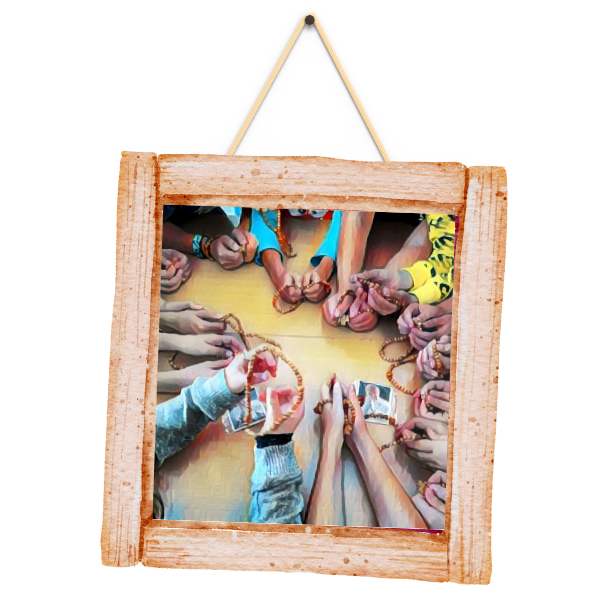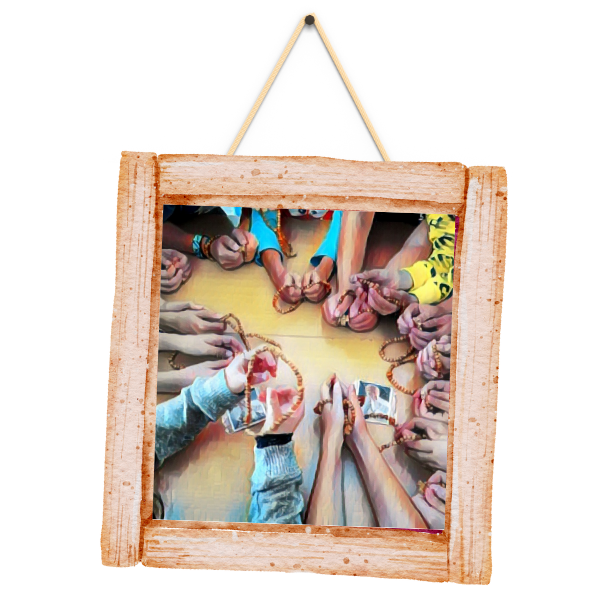 Prayer is the foundation of the Clubhouse. But prayer doesn't have to be boring or a chore! Let's find the joy in praising God, and then, let's party!
Join us each First Friday for prayer as a community. In August we will gather to pray the Divine Mercy Chaplet. In other months we will pray a Rosary, the Divine Praises, or a Litany.
Don't know these prayers? No problem! Use our printable guides to follow along and we can learn together. And, after we are done praying, we will host a little party!
In August we plan to play BINGO for real prizes which will be shipped to the winners afterward.
Explore Religious Vocations Q&A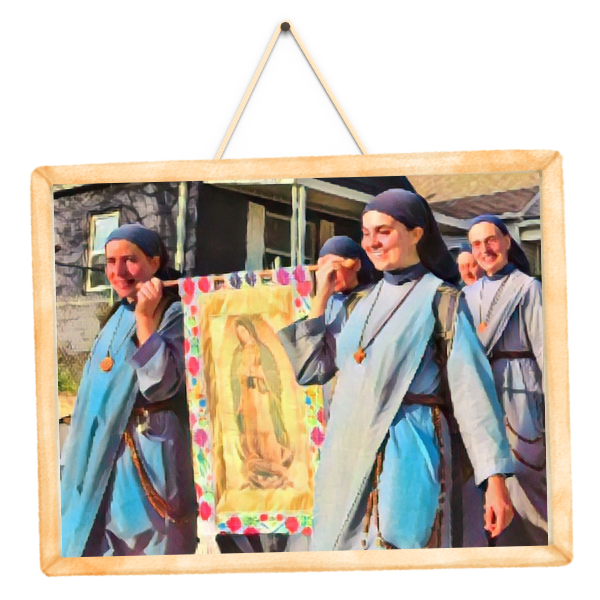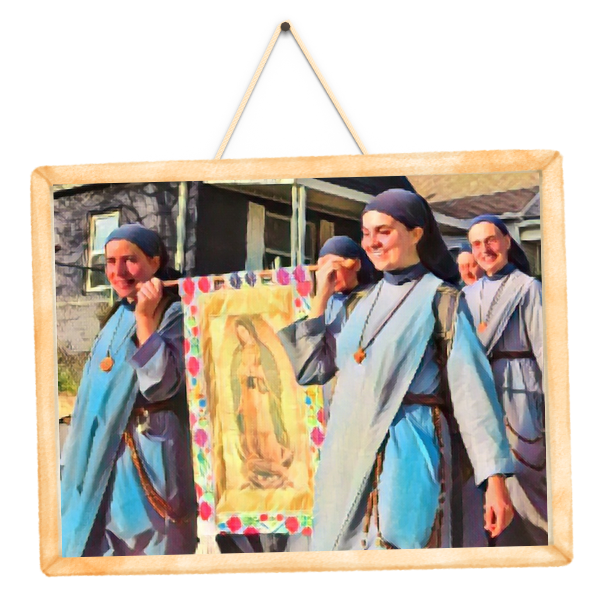 How many Religious brothers and sisters do your children see regularly?
For many of us…it's NONE. How in the world are our children going to properly discern their own vocation without interacting with Religious brothers and sisters? They need to meet men and women who have discerned Christ's call and said 'yes!'
We will host a Saturday morning call with a different Religious community each month. Hear their vocational stories, explore their specific charisms, and get all your questions answered!
In August we will be speaking with the Community of the Lamb, a young and growing community founded in France. The Community of the Lamb welcomes sisters and brothers who live a beautiful life of poverty that revolves around the Gospel.
In the coming months, we will speak to cloistered nuns, missionary monks, sisters who teach, and priest scholars. Each will share their stories and challenge us all to dig deeper into our own vocational discernment.
Create Catholic Liturgical Crafts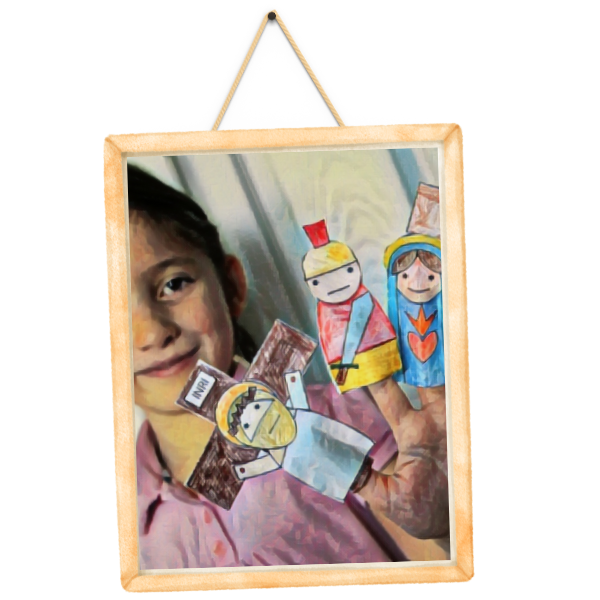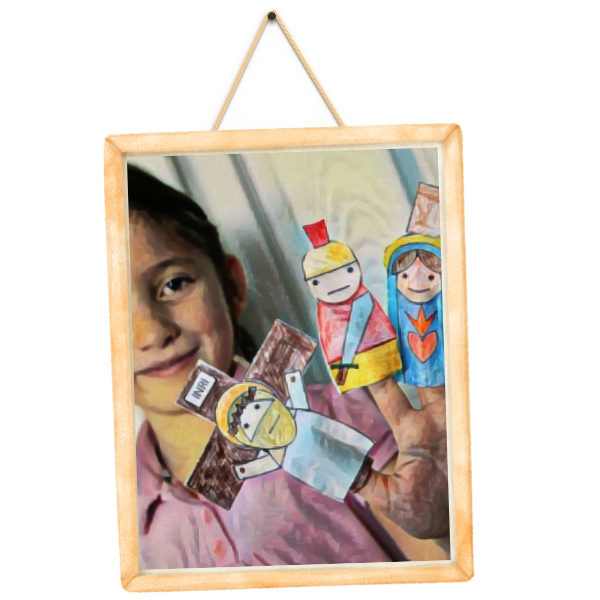 Crafting with the kids is a STRUGGLE in this house. I want to do meaningful Catholic Crafting…but I fall flat with the planning and the execution.
For this reason, I am over the moon that each month, Therese, our Craft Capitan inside the Clubhouse, will be planning, teaching, and cheering on the creation of a beautiful liturgically appropriate Catholic Craft.
Join us live for some fun crafting one Saturday a month and display what you create in your Catholic home.
As a fellow mom of crafty kids, I promise the crafts will…
→require only simple supplies
→be mess-free!
Grow with the Boy & Girl Virtues Study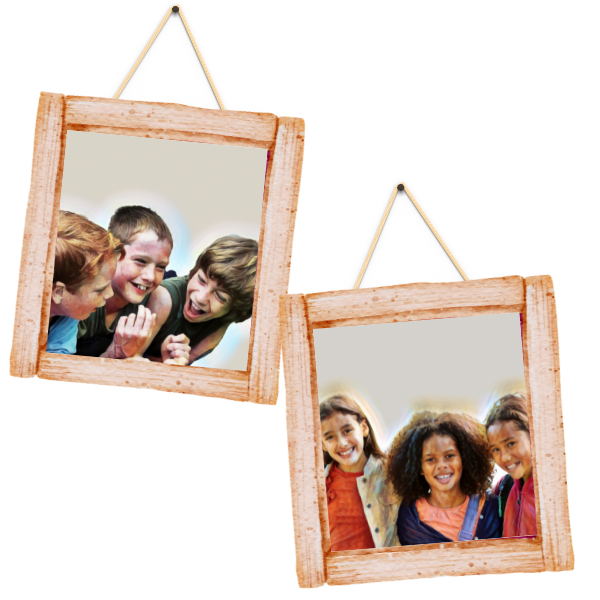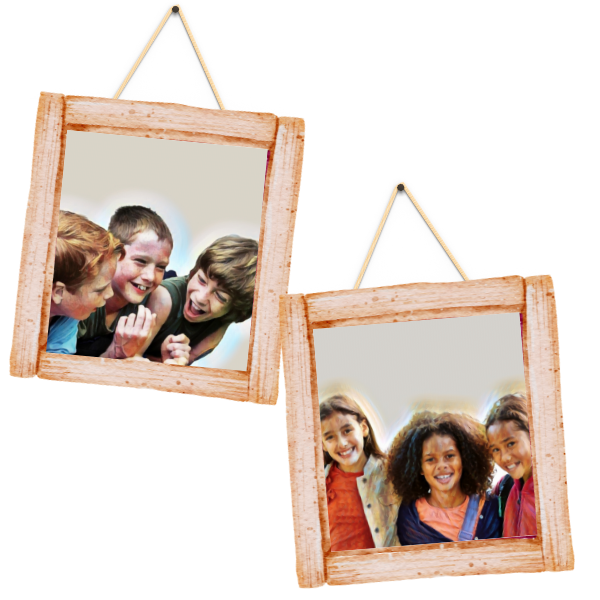 Finally, help your kids connect with other Catholic kids and explore what it means to be a young disciple.
On the last Thursday of each month, we will host TWO Virtue Study calls
→one for the girls, hosted by Nancy from Catholic Sprouts
→one for the boys, hosted by Sir Roland from Dragon Slayers
Come ready to learn about virtues and the saints and to share your own thoughts and experiences as we challenge each other to be more faithful followers of Jesus Christ.
Bonus Resources in the Clubhouse
---
Celebrate Liturgical Living Audio Library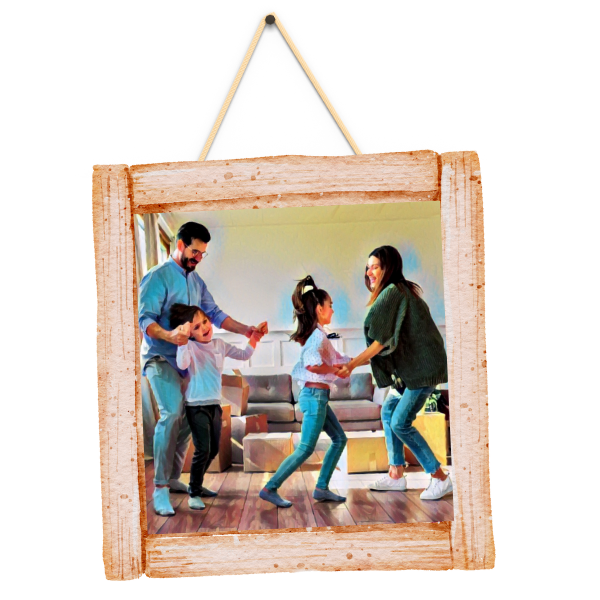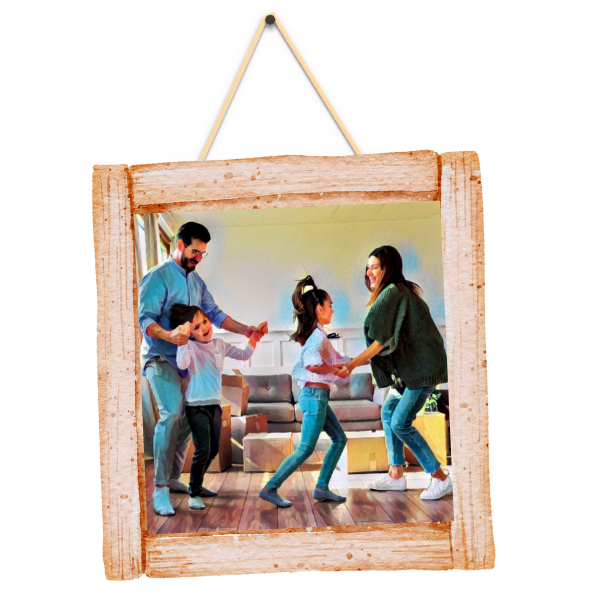 The liturgical living library is a sweet little bonus to make liturgical living in your home SUPER easy and INCREDIBLY meaningful. All you have to do to celebrate a saint's feast day or solemnity of the church is hit play.
Each story is less than 5 minutes long and packed with beautiful stories, powerful lessons, and rich Catholic truth. Great listening for the whole family!
Check out the audio stories in the library this month:
Connect with Other Catholic Families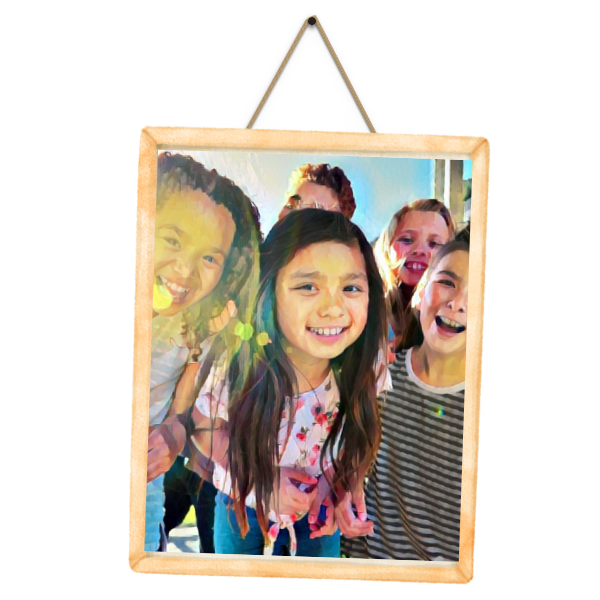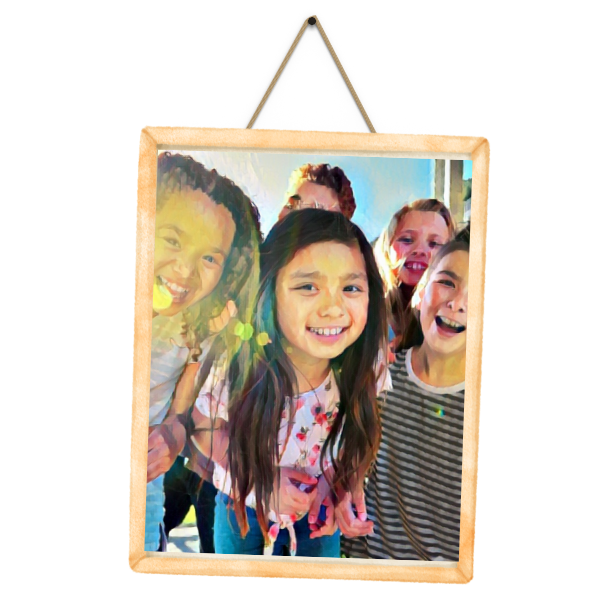 Build connections with other Catholic Families through (optional)…
→ pen pal matchups
→ breakout sessions
→ and/or social calls
Safety Online
It is our #1 priority to keep children and families inside the Clubhouse safe and to create an environment that fosters friendship and faithfulness.
In order to ensure this safety, Catholic Sprouts has taken the following steps:
All Catholic Sprouts Team Members have recently been certified in either Virtus or a similar Safe Environment program through their home diocese.
At least TWO Catholic Sprouts Team members will be present at each event. One will be 100% dedicated to monitoring the chat and muting/dismissing participants if needed.
After joining the Clubhouse, your family must read and sign a code of conduct (it will arrive in your inbox).
All Catholic Sprouts Team Members have also agreed to follow guidelines to maintain a safe environment.
Beyond this, parents are welcome and encouraged to attend all events. Join every call, read every comment, and if you see or hear anything fishy, let us know immediately!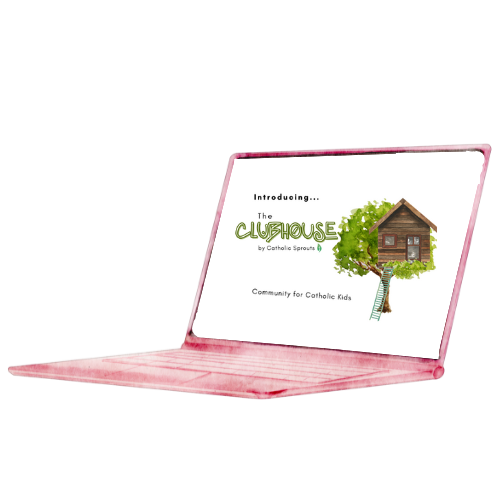 Why Join Now?!
The Clubhouse from Catholic Sprouts is brand new!
When you join now as part of our Founding Members launch, you will be able to lock in the LOWEST PRICE POSSIBLE. Once we close the doors on Wednesday, August 9th, the monthly and yearly subscription price will increase.
Also, each family that enrolls as a Founding Member will receive a *FREE* BE A SAINT KIDS CLUB KIT (as long as supplies last).
Once again, we are only enrolling families at this price from August 1st through August 9th! On the 10th we will be closing the doors and focusing on our members. When the doors open again (not sure when that will be!) we will no longer be offering Founding Member pricing.
Guarantees
Satisfaction is guaranteed, cancel at any time.
If you join the Clubhouse and change your mind, just email [email protected] for a refund.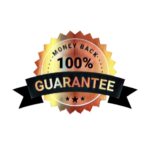 What's the cost?
The Clubhouse from Catholic Sprouts is a monthly or yearly subscription-based community.
During this Founding Members launch (only) our enrollment fees are:
Monthly: $10/Month
Yearly: $100/Year (PLUS free BAS Kit)
FAQ
Do I have to purchase a membership for each of my children?
–>Nope! All you need in one membership for the whole family!
What age is the Clubhouse for?
–>We will strive to engage the hearts of minds of children ages K through 6th grade. To do this we will offer crafts and other activities that can be done on a simple or complex level. Also, if you have kids inside and outside of this age range, please know that the entire family is welcome to join all events.
If we join do we have to do the BE A SAINT KIDS CLUB as well?
–>Nope! You can do one, both, or none! However, we recommend that you do both!
If we don't join now, when will the Clubhouse be enrolling members again?
–>Honestly, we don't know! We will be closing enrollment on August 9th and focusing on our members with no plans to enroll new members any time soon.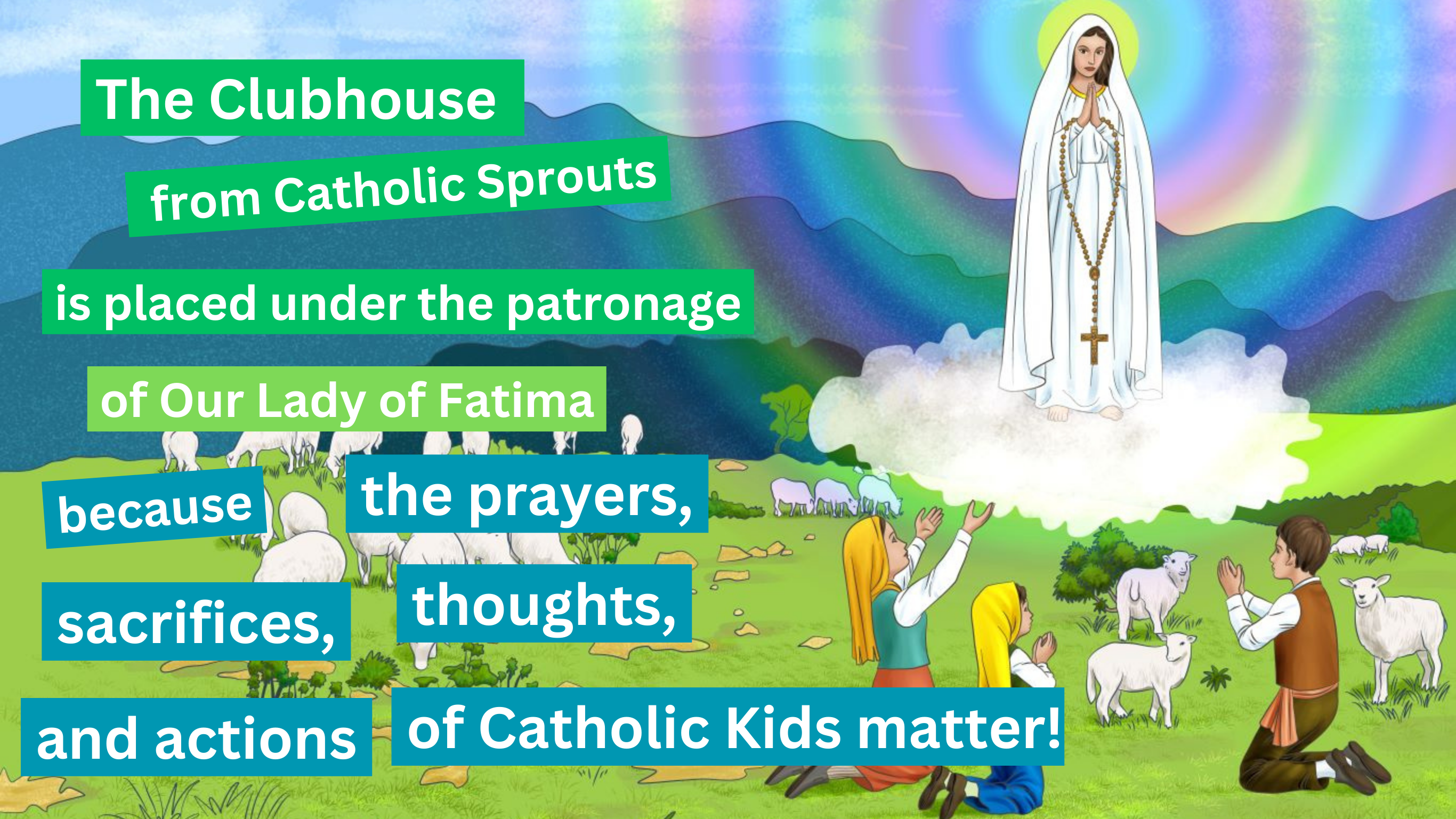 The Clubhouse from Catholic Sprouts is placed under the patronage of Our Lady of Fatima because the prayers, sacrifices, thoughts, and actions of Catholic Kids matter!