Where we celebrate being a Catholic Kid.
The online community for Families who want to have fun being Catholic!
I'm Ready to Join!
---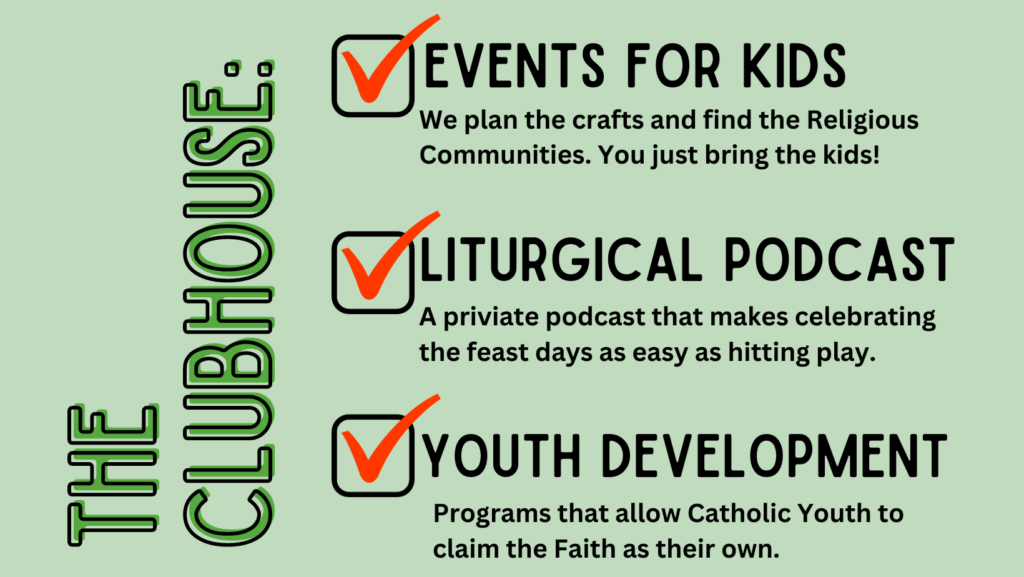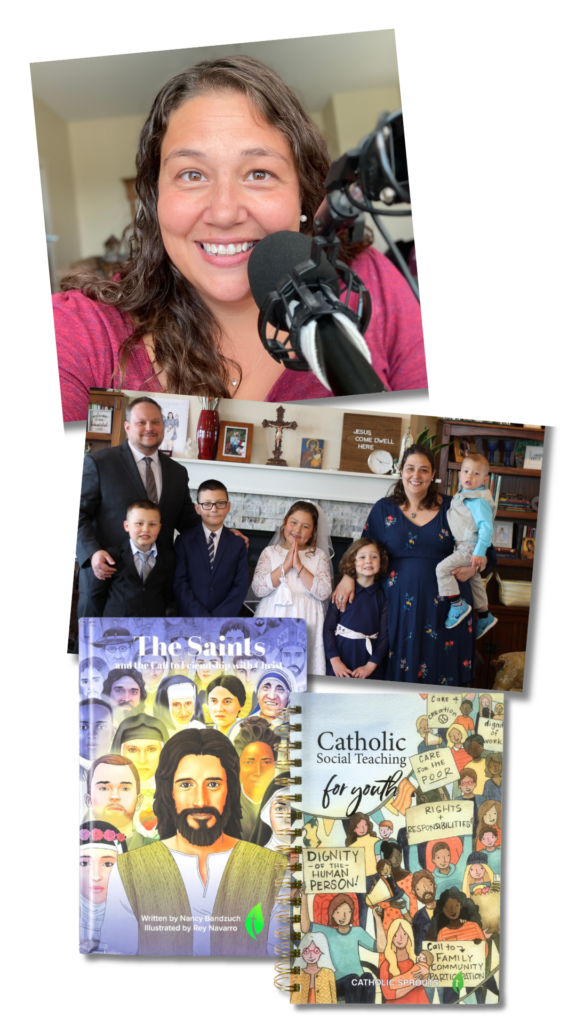 I'm Nancy from Catholic Sprouts
As a busy Mom of 6, I know the struggles Catholic Parents face. That's why I started the Catholic Sprouts Podcast.
Over the past five years, I have been honored to teach thousands of Catholic Kids through the podcast, but we need to do more than learn. We need to LIVE the Faith!
I created the Clubhouse because I wanted a place where my own children could meet other catholic kids, have fun being Catholic, and grow to embrace the Faith as their own.
I want that for my kids, but I also want it for your kids.
The Clubhouse is a place where kids can pray, grow, build relationships, create, and thrive in a uniquely Catholic way.
I'm Ready to Join!
---
---
What's Happening Inside?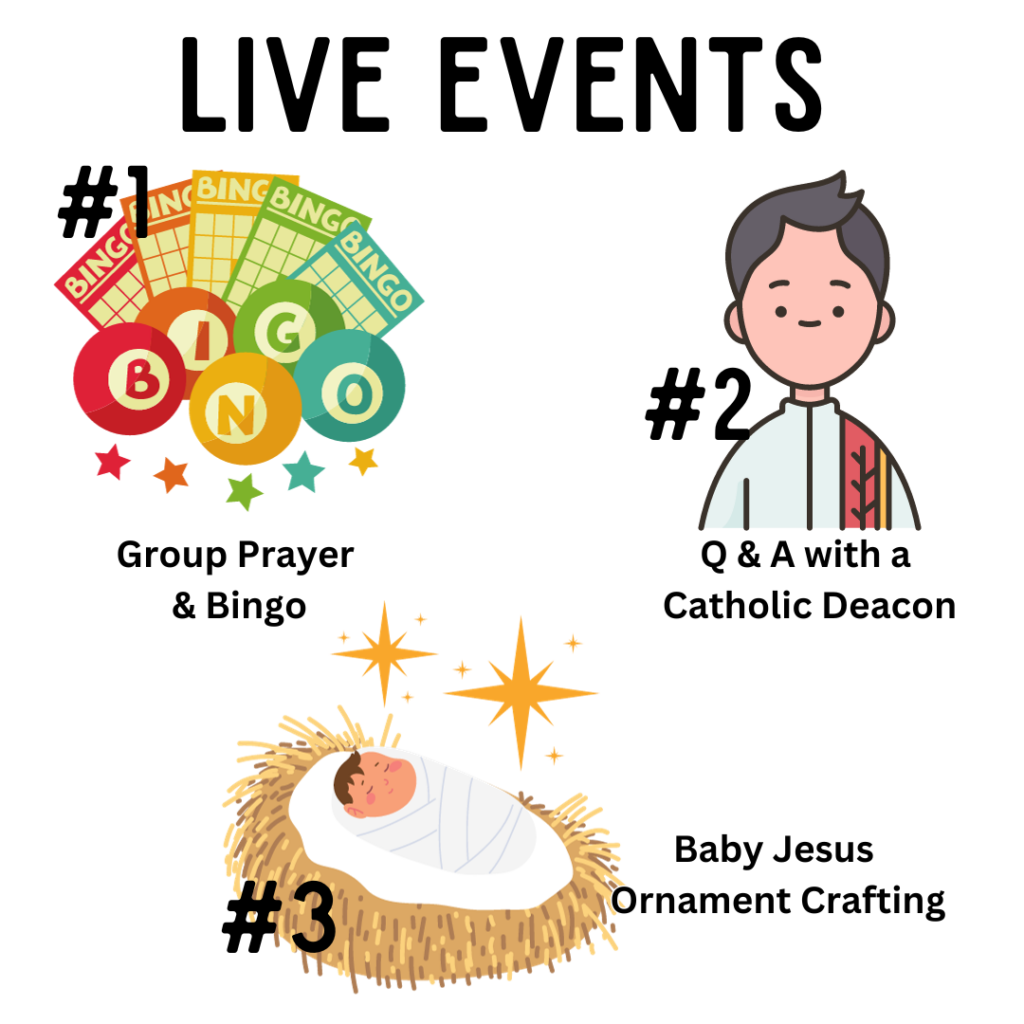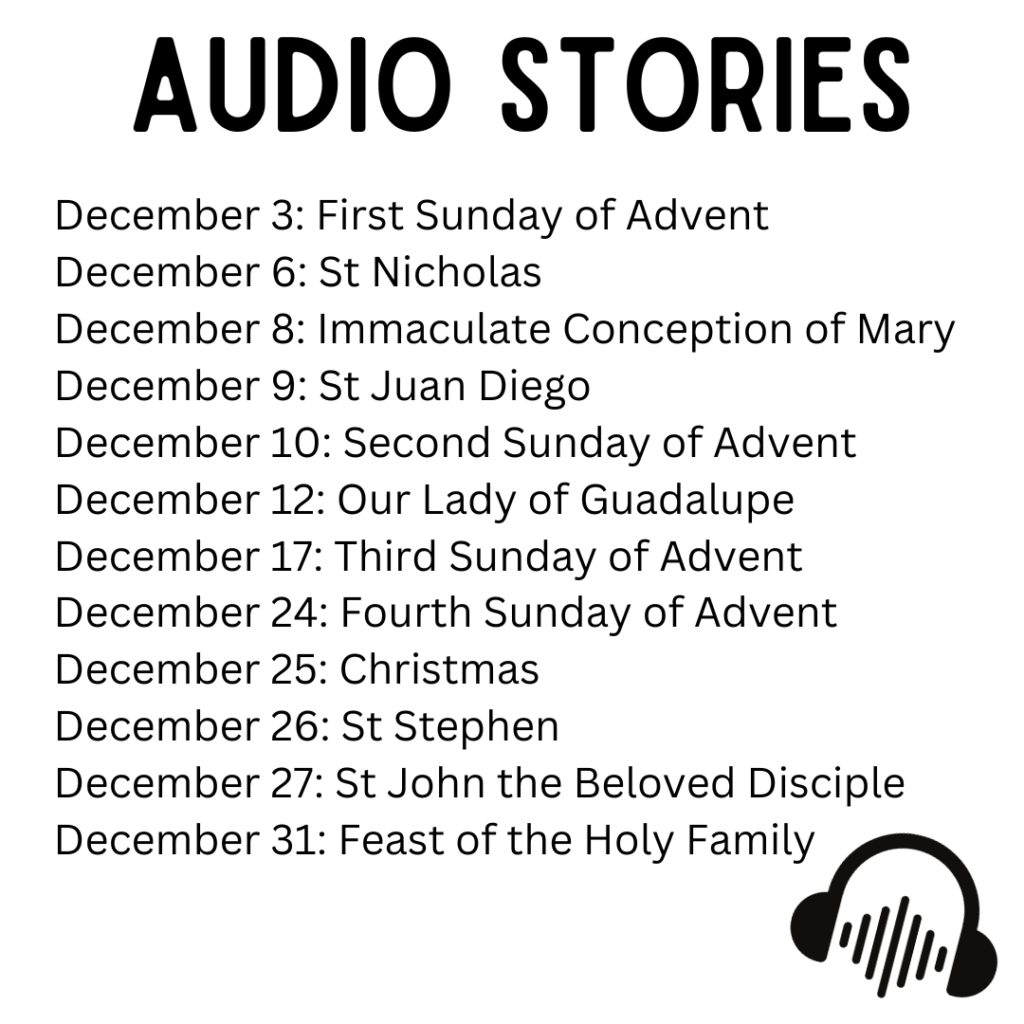 ---
---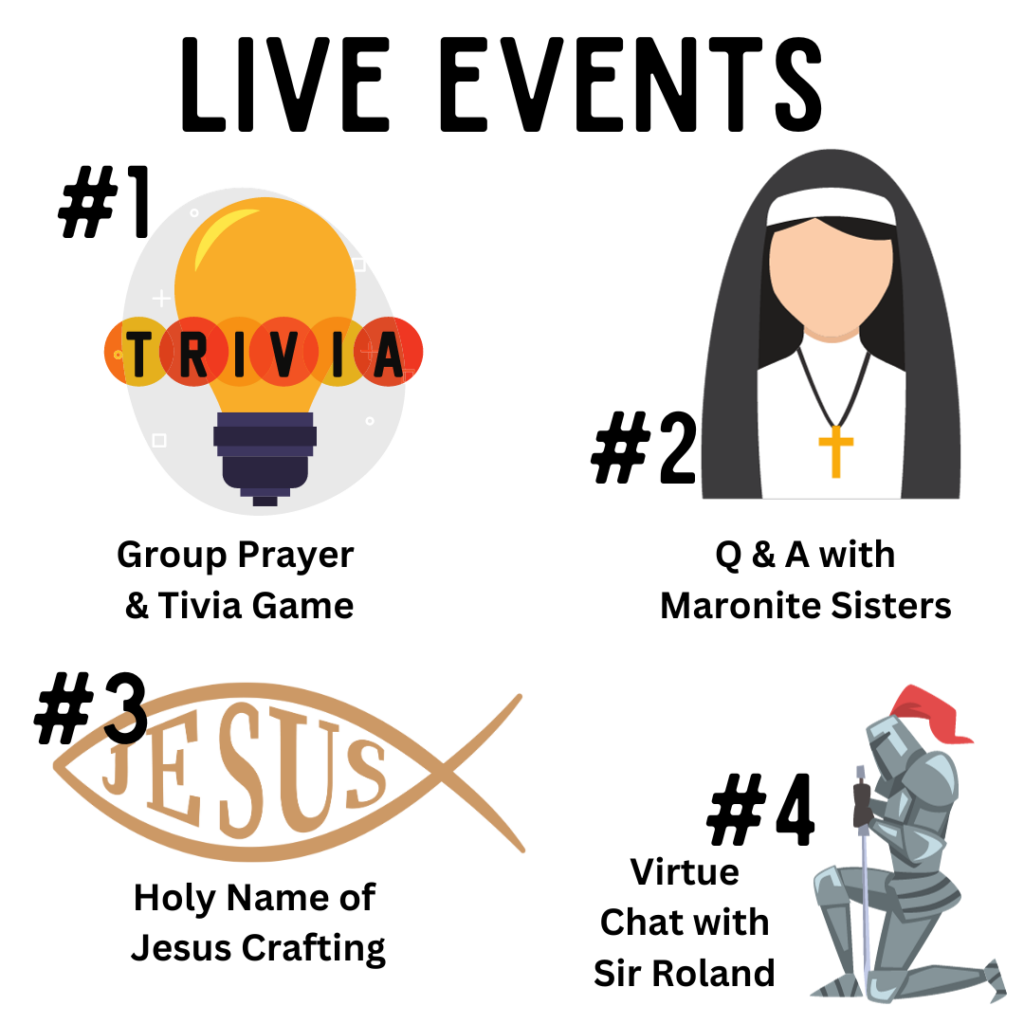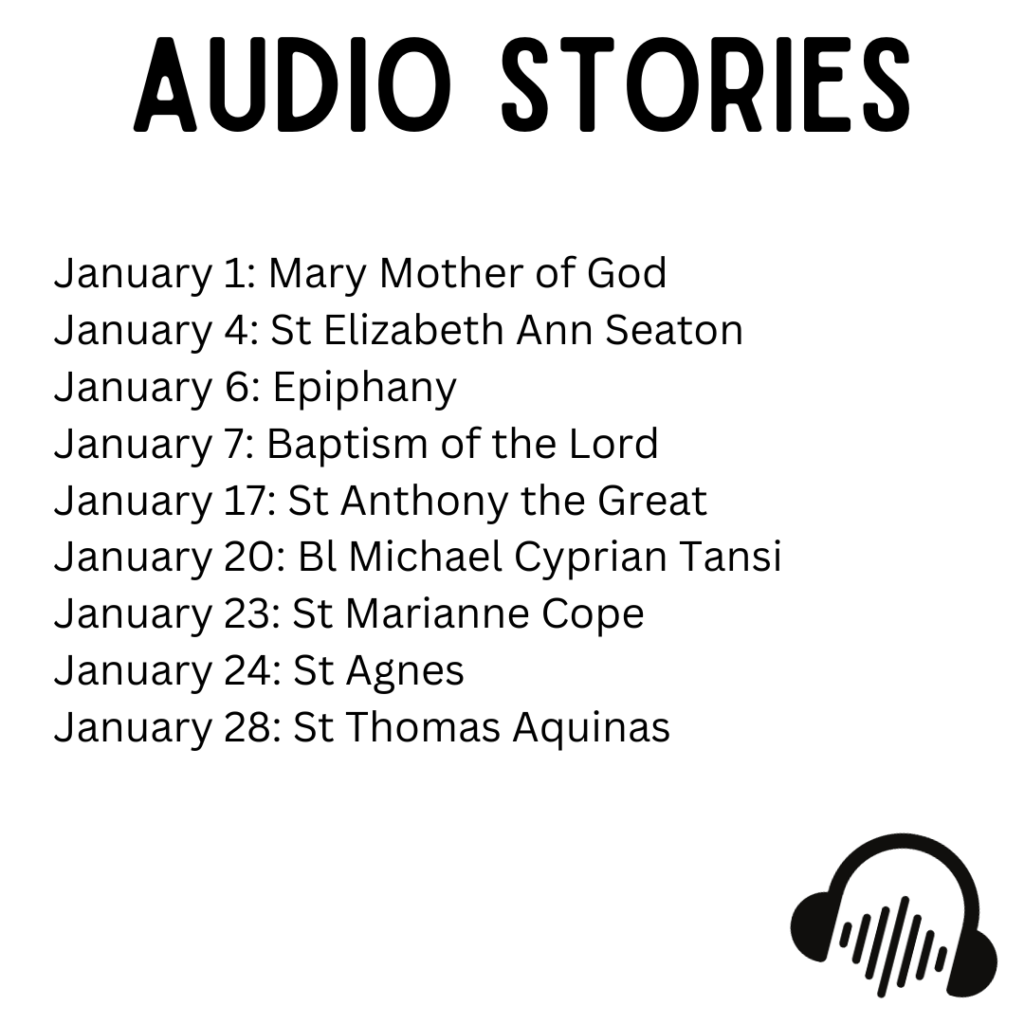 ---
---
I'm Ready to Join!
---
---
---
---

---
Opportunities for Catholic Youth to learn and practice living the Faith.
---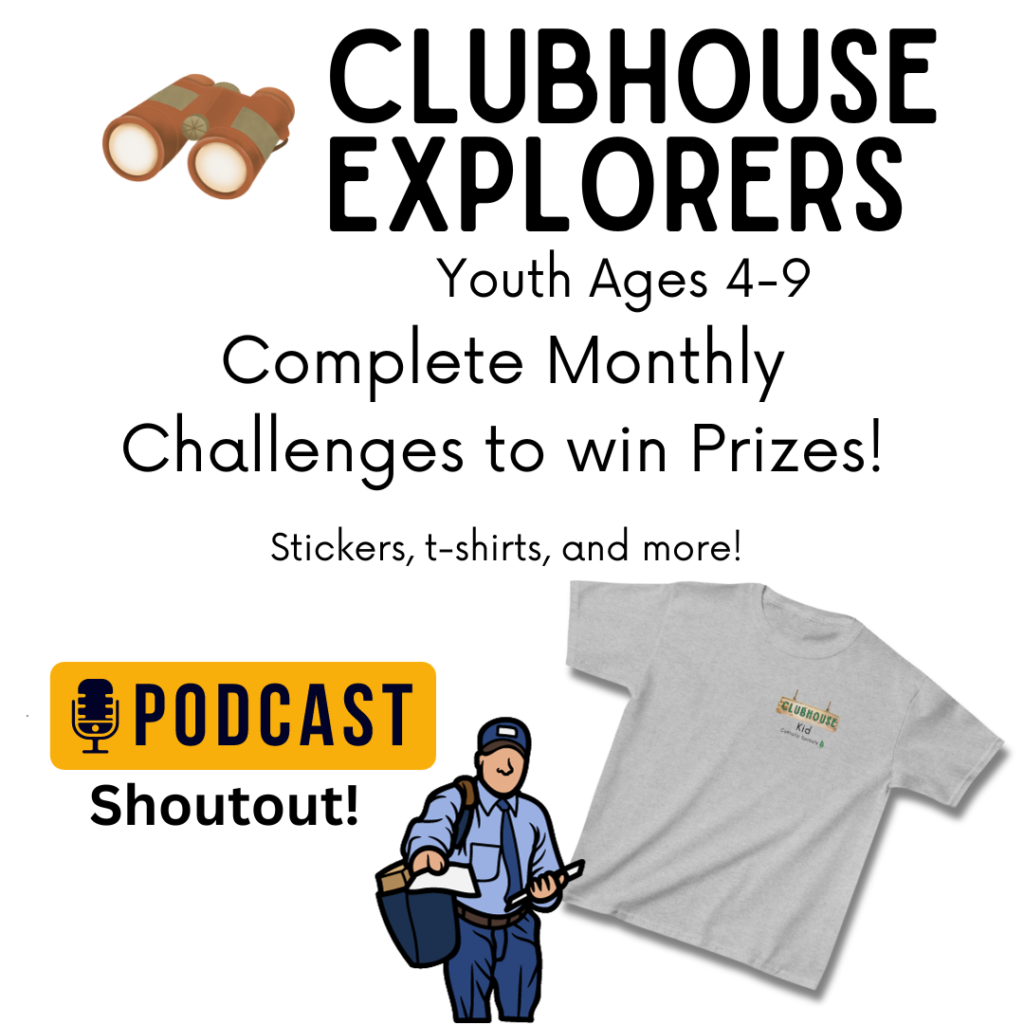 ---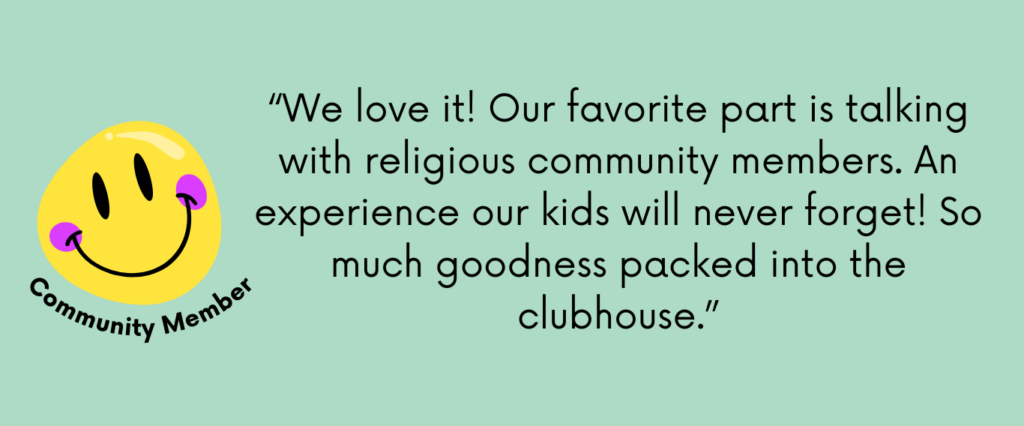 ---
---
Take a Peek Inside…
Here are a few quick highlights of monthly conversations with religious communities:
---
---
Now is the best time to join.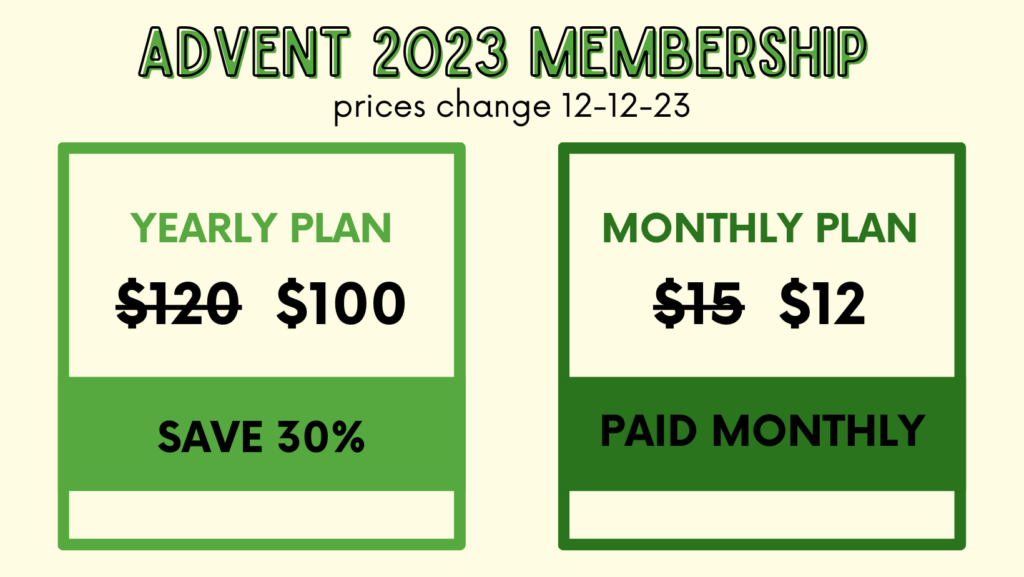 I'm Ready to Join!
---
---
FAQ
What happens after I sign up?
–>After signing up, you'll be sent login details via email. Simply log in to the site, and you'll have access to absolutely everything, right away.
Do I have to purchase a membership for each of my children?
–>Nope! All you need in one membership for the whole family!
What age is the Clubhouse for?
–>We strive to engage the hearts of minds of children ages K through 8th grade. To do this we offer crafts and other activities that can be done on a simple or complex level. Also, if you have kids inside and outside of this age range, please know that the entire family is welcome to join all events.
Beyond that, we have realized that older kids need MORE than a fun zoom call. They need opportunities to learn, practice the Faith, and even lead. Because of this, we have developed the Youth Development program. Therefore, if your older children aren't interested in the zoom calls, they still have an opportunity inside the Clubhouse to grow and be challenged.
What's the cost?
–>The Clubhouse from Catholic Sprouts is a monthly or yearly subscription-based community. To celebrate our relaunch we are offering a special price for those who join us now through December 12th:
ADVENT 2023 PRICING:
$12/Month
$100/Year
PRICING AFTER 12-12-23:
$15/Month
$120/Year
What if we can't make it to all of the Live Events?
–>We know how busy you are, and we don't expect you to show up live to all four events each month (although you are welcome to!)
If you miss an event, will be post a replay soon after.
Also, feel free to come only for the events that interest you!
What if I only want access to the Liturgical Living Audio Library AND/OR the Youth Development Materials?
–>Then join now for just $10 a month!
Lots of families are here just for the Audio Stories and even more are just here for the Youth Development Program. We are keeping the overall price low so you can join and use just what you want without feel guilty.
How will you keep my children safe online?
–>On each Clubhouse Call 2 Clubhouse Team Members will be present. We are all Safe-Environment trained through our home dioceses. We also encourage parents to attend all the calls and preview all materials.
---
---
We Can't Wait to Meet You!
Life as a Catholic Family is busy and messy, but it is also beautiful and so fun.
Join us inside the Clubhouse, and let's grow closer to the Heart of Jesus together.
I'm Ready to Join!
---
---
Guarantee
Satisfaction is guaranteed, cancel at any time.
If you join the Clubhouse and change your mind, just email [email protected] for a refund.
---
---