Most of us are living in a world of cancelations right now. No school, offices closed, no activities… When in doubt, assume it's canceled.
Life as we knew it has been derailed.
In all of this it is difficult to remember that not EVERYTHING is canceled. Some things remain.
Family, faith, prayer, life and death. All of these things remain, and they will continue to remain.
On Monday as I frantically worked to figure out homeschooling (wow, not my calling) my Grandma Nancy died suddenly.
Totally unrelated to COVID19, and a stark reminder that all things continue on. All stages of life are still happening right now.
It might feel like we have pushed pause on life, but we haven't.
And what is more, even with churches closed and Mass canceled for so many, Jesus is still here.
And He is still begging us to stay with Him as He experiences agony in the garden, as He is condemned to death.
As He is spit on and pushed to the ground beneath the weight of the cross, and as He offers up His life for us.
Even if we can't make it to the Triduum Masses this year. Even if we can't attend the Stations of the Cross at our parishes, the reality of Holy Week remains.
And so my friend, I challenge you, as I am challenging myself, to keep going.
Lent is not over and there are ways to make Holy Week Holy, even if we are stuck at home.
It is so odd how it all worked out, but even more with what is going on, I am so happy to have something to offer you that you can use in your homes this year.
I originally created these resources to be used by parishes during Stations of the Cross devotions.
Or to be used by families as a way to prepare for the Triduum Masses. But now everything is different and we all might be home and unable to attend those events.
Therefore, it is my hope that these simple resources will help you and your children in some small way keep Holy Week Holy.
Everything is available today, and we will be offering free shipping on orders of $40 and more, now through Easter.
Holy Week Resources from Catholic Sprouts:
1. Stations of the Cross Story Book
This children's book is colorful and engaging and designed for children to pick up and read whether they are at home, at the parish for the Stations of the Cross devotion or at one of the Triduum Liturgies.
We worked hard to make the book simple, powerful and appealing to children.
Included for each station is a colorful image, a powerful description of what happened, a challenge and a prayer. Using simple, clear language, it is the perfect Stations of the Cross book for any Catholic child.
You can grab a copy for $11, or place a bulk order for your parish or school (just hit reply to this email for those details).
2. Holy Week Imaginative Scripture Activity
A few months ago our priest (Fr. K, if you remember him from the podcast) offered an hour of adoration between the Sunday masses. During that time he led us through a powerful imagination-based reflection on Scripture.
It was amazing to sit there and feel the cold water, hear the birds and the gentle voice of Jesus, and not only for me, but the kids loved it too! Suddenly Jesus didn't feel like a long-ago guy that doesn't have much to do with the life I live. He felt so present and near!
This experience is what we wanted to give families this Holy Week.
To do this we created an image and audio clip for each day of Holy Week, Palm Sunday through Easter Sunday.
Eight in total.
Simply print that day's image and turn on the audio. Each audio clip is around three minutes long.
The audio clip reads a short passage of scripture about what Jesus is doing that day of Holy Week and directs your attention to the image. Where are you? What are you hearing and seeing and feeling? What do you see Jesus doing, and what does this mean for you?
We worked to create audio that was beautiful, so it will sound pretty different than what we offer on the daily podcast.
And the best part? If you are a Patron, this entire activity is INCLUDED. Just head over to Patron to download it and get all set for Holy Week. If you aren't a Patron, feel free to sign up today and get access.
Patrons, head here: https://www.patreon.com/catholicsprouts
Prefer not join us on Patreon? No problem. You can purchase the whole thing for $8 right here: https://shop.catholicsprouts.com/collections/holy-…
Both of these Holy Week resources are available right now!
DON'T FORGET EASTER/FIRST COMMUNION
I have heard from MANY of you that plan to include Catholic Sprouts goodies like ROSARY BOARD BOOKS or SAINT PATTERN BOOKS in Easter Baskets this year.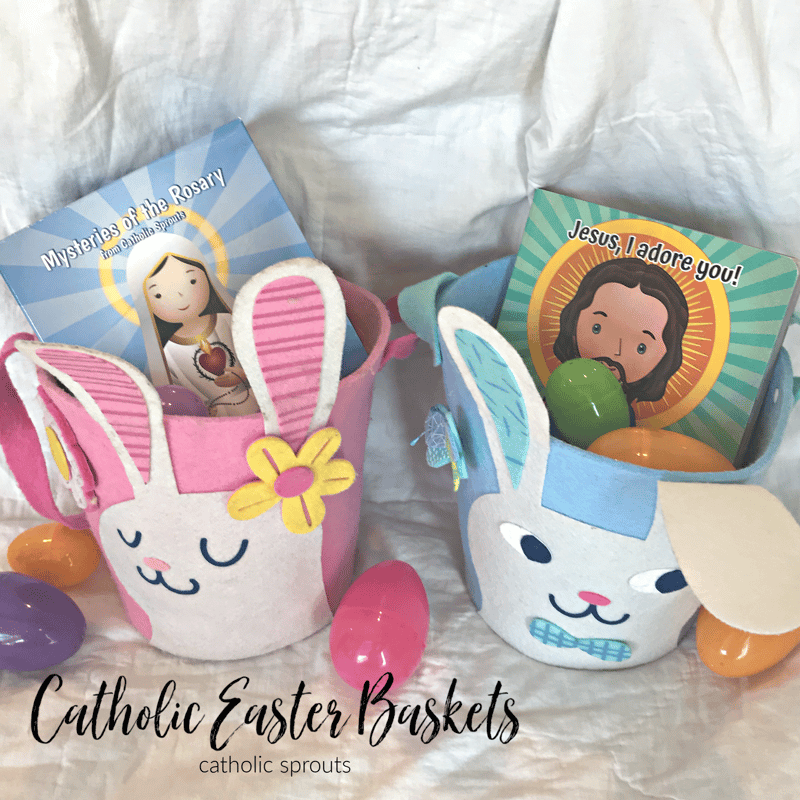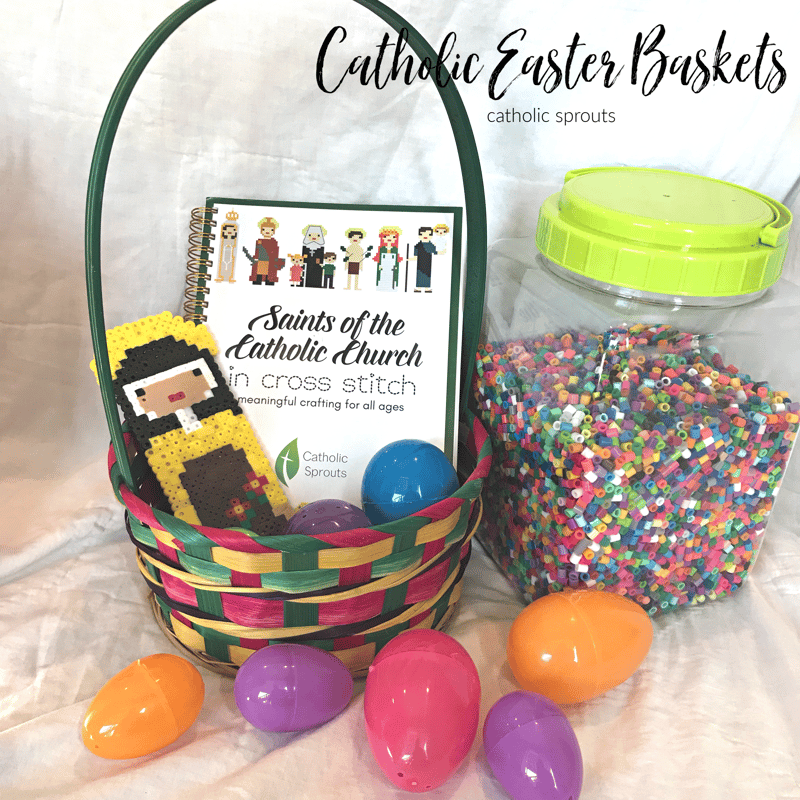 I've also heard from lots of people planning to give EUCHARISTIC COLORING BOOKS and LAST SUPPER PENCIL CASES to little ones making their First Holy Communion this year.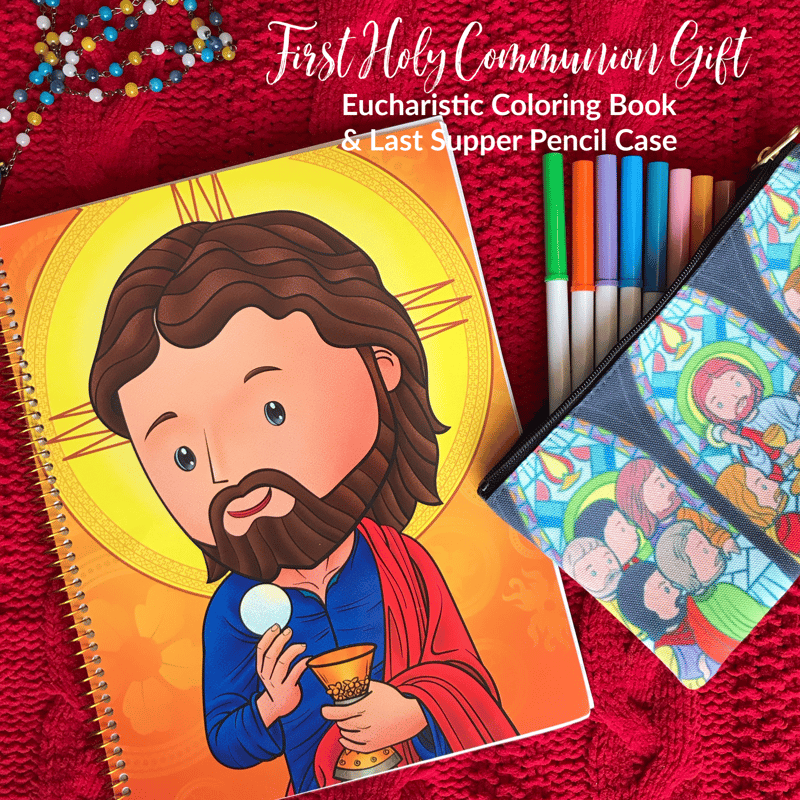 It is such a deep thrill and honor to be part of these Holy Occasions!
As a thank you, we will be offering free shipping on all order of $40 or more now through Easter. US only. No coupon code needed.
Questions? Thoughts? Just leave a comment!
Have a beautiful, quiet day.
And, once again, our Bishop here in the Archdiocese of Minneapolis St Paul has asked us to fast on Wednesdays and pray a daily Rosary as a family so that COVID19 might come to a speedy and peaceful resolution. I'd love for you to join us in this!
Your sister in the small things,
Nancy