The Daily Podcast for Catholic Kids!

Don't have a platform for listening to podcasts?  Simply bookmark this page: http://catholic-sprouts.libsyn.com
The Daily Podcast that Strives to Plant Seeds of Faith
The Catholic Sprouts Podcast has one goal: to plant one little seed of faith each and every day.
The daily five minute episodes are perfect for young listeners. Each episode discusses an important aspect of our Catholic Faith in a way that appeals directly to children and ends with a daily challenge to help them apply what they learned.
New episodes are available each weekday.  They are perfect for use in the classroom or the home, and for children of all ages.
Along with sharing all of the feast days from the Roman Calendar, each week we will tackle a new theme, usually drawn from the liturgical season.  The theme will be developed a little bit more each day and by the end of the week you should have plenty to think about and discuss with the children in your life.
Letting the Eucharist Lead!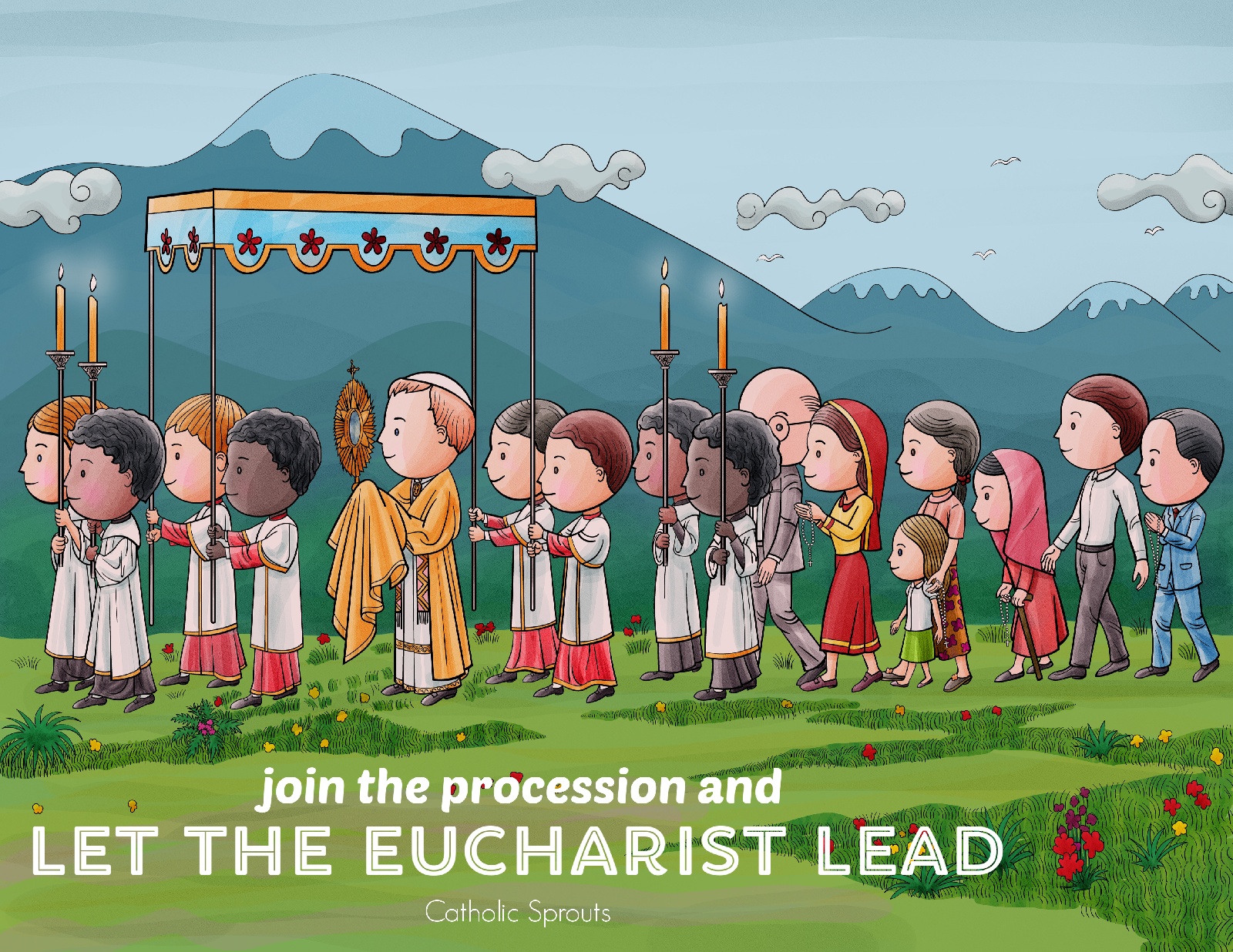 No matter how old or young, educated in the faith or not, you are invited to join the procession and follow Jesus fully present in the Eucharist!
We let the Eucharist lead by:
Dedicating one full hour a week to time in adoration, praying for the direction of this ministry.

Teaching often and always about the Eucharist and helping children (and parents) REALLY believe that Jesus is fully present in all the tabernacles in the world!

Encouraging families to engage, in lots of ways, directly with Jesus in the Eucharist, and through that be fully and utterly transformed.
Join the procession by downloading the print and coloring page!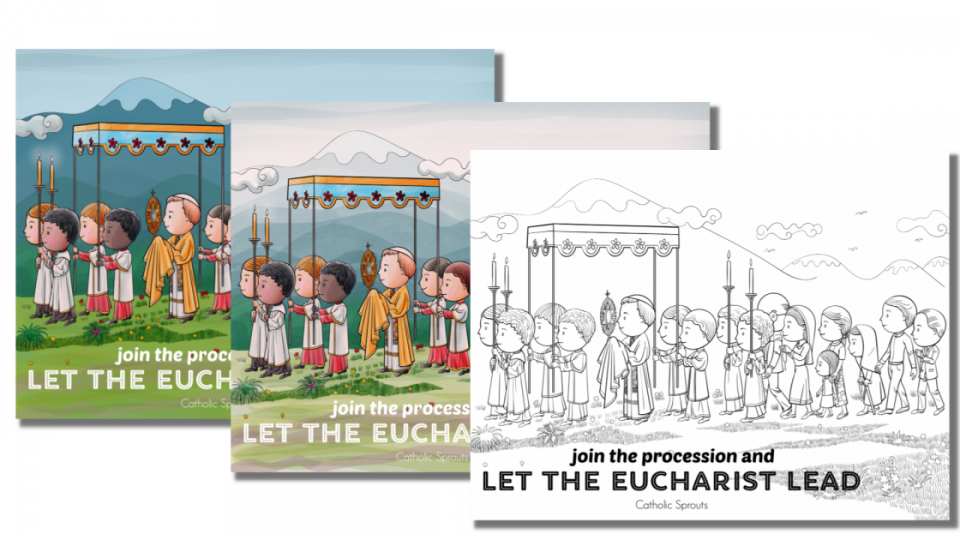 Words of Praise for the Catholic Sprouts Podcast
"Catholic Sprouts has meant so much to my family!  The first time I played the podcast they, of course, bulked at the idea. Then, as the podcast went on, they were completely silent! Now, They listen to each podcast from start to finish without complaint. You have chosen perfect topics and the podcasts are the perfect length to keep their attention. Thank you so much for doing this and please keep it up!"
–Mary
---
"My family absolutely LOVES these podcasts! We listen at dinner time and then share thoughts & discuss. Thank you so much for your kid friendly evangelization that has much meaning and wonderful reminders for the adults too!"
–Jill
---
Just discovered your podcast, and it's perfect for our morning drive to school. My daughter put it on before I could! Thank you for enriching their souls!
Explore the Archives!
We have finally organized past episodes and we would love for you to go and explore!
To start exploring, just head here: https://catholicsprouts.com/podcast-archives/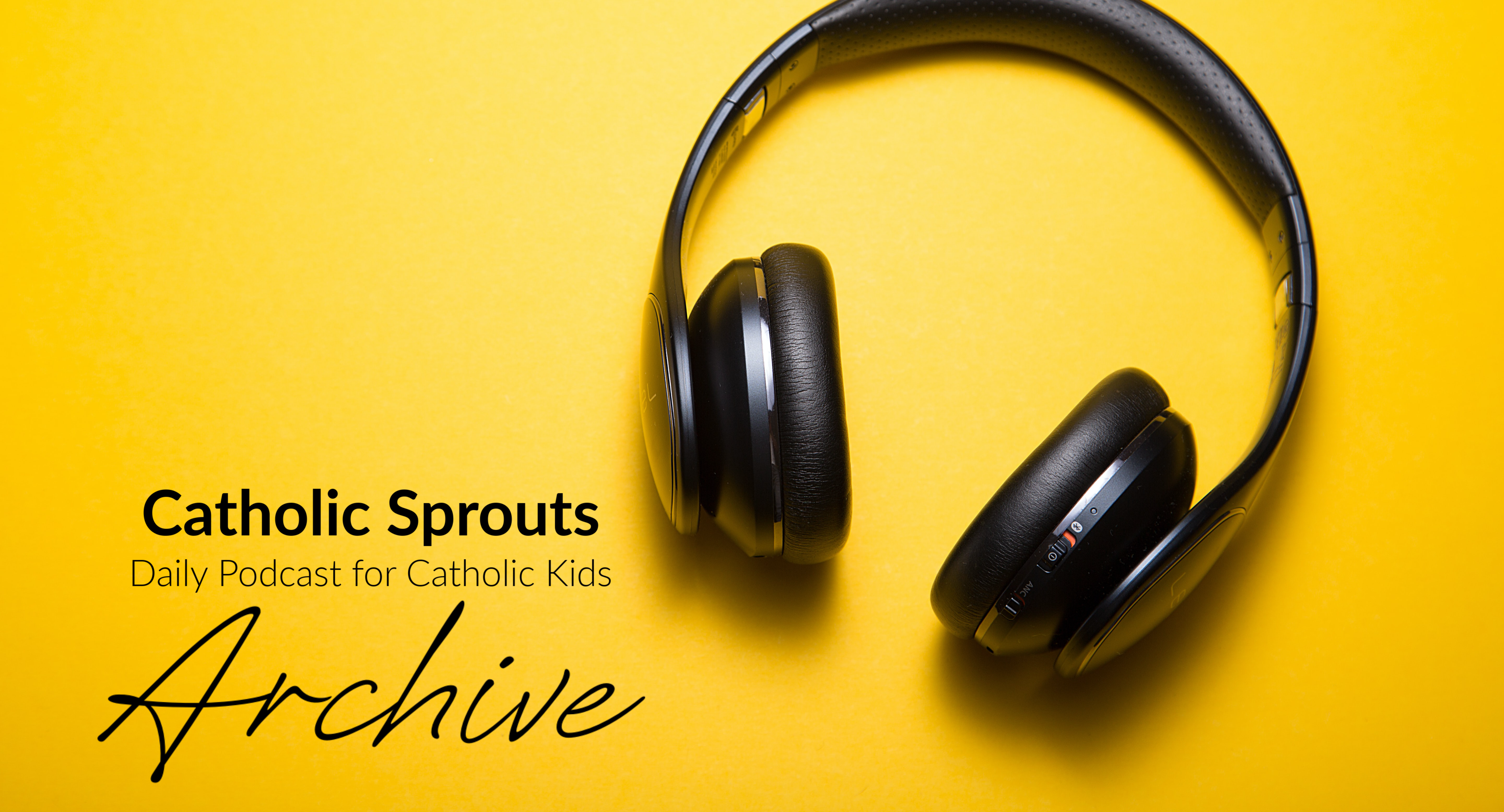 Send all questions and concerns to [email protected]

Catholic Sprouts is a production of Spoke Street Media.
For more great Catholic podcasts, check out spokestreet.com
your sister in the small things,