At long last I have finally added a few more patterns to my etsy shop.  My favorite new patterns is this one, Mary and Jesus Cross Stitch Pattern.  It's simple but I think it is lovely and am I crazy, or does it look like Mary is actually gazing at her sweet baby boy?  Amazing what a few stitches can do.  I also love how the two, Mary and Jesus almost melt into one image.  It's a basic pattern, but if you are like me than it is packed with meaning.
Maybe I really just love this because I like to spend as much time as possible each day gazing and fawning over my sweet little baby boy.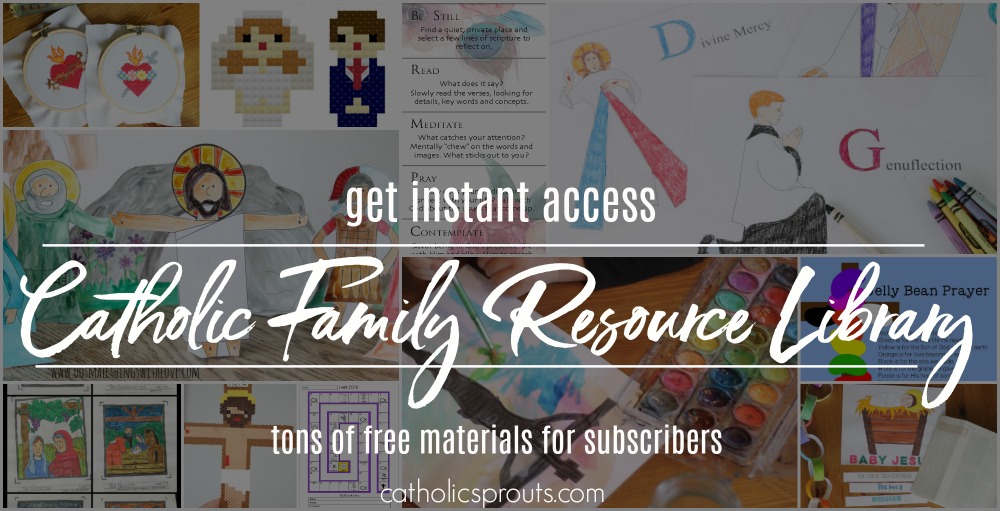 You can find the materials for this project, and MANY other Catholic projects in the Catholic Family Digital Resource Library. To get instant access, and join a thriving community of over 10,000 Catholic Parents, just enter your in your email address.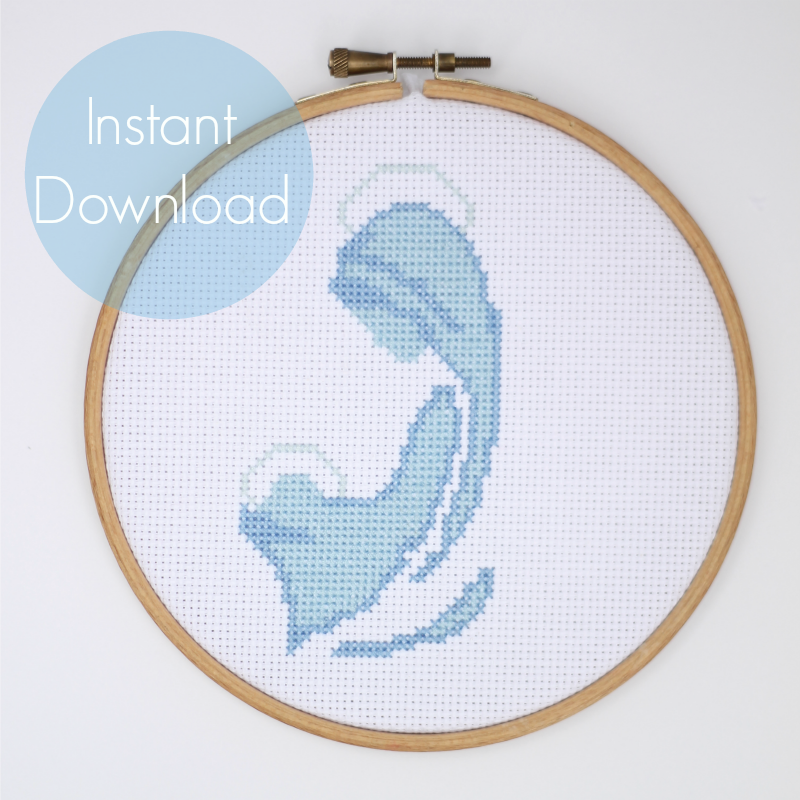 At least in my book, there is nothing as beautiful as an image of Mary holding the infant Jesus.  I went round and round a little bit on this pattern and in the end I decided to just keep it simple–which is not what I usually do.  I'm really happy with how this little pattern turned out and I hope, that if you decide to stitch up one for yourself, it will hang in your home as a beautiful reminder of love.
This pattern, like my favorite projects, requires very little supplies–only 3 colors of thread.  Aren't the best projects the simplest?  If stitched on 14 count aida cloth, as I did, it will fit nicely in a 6″ embroidery hoop.
Thanks, as always, for being here!