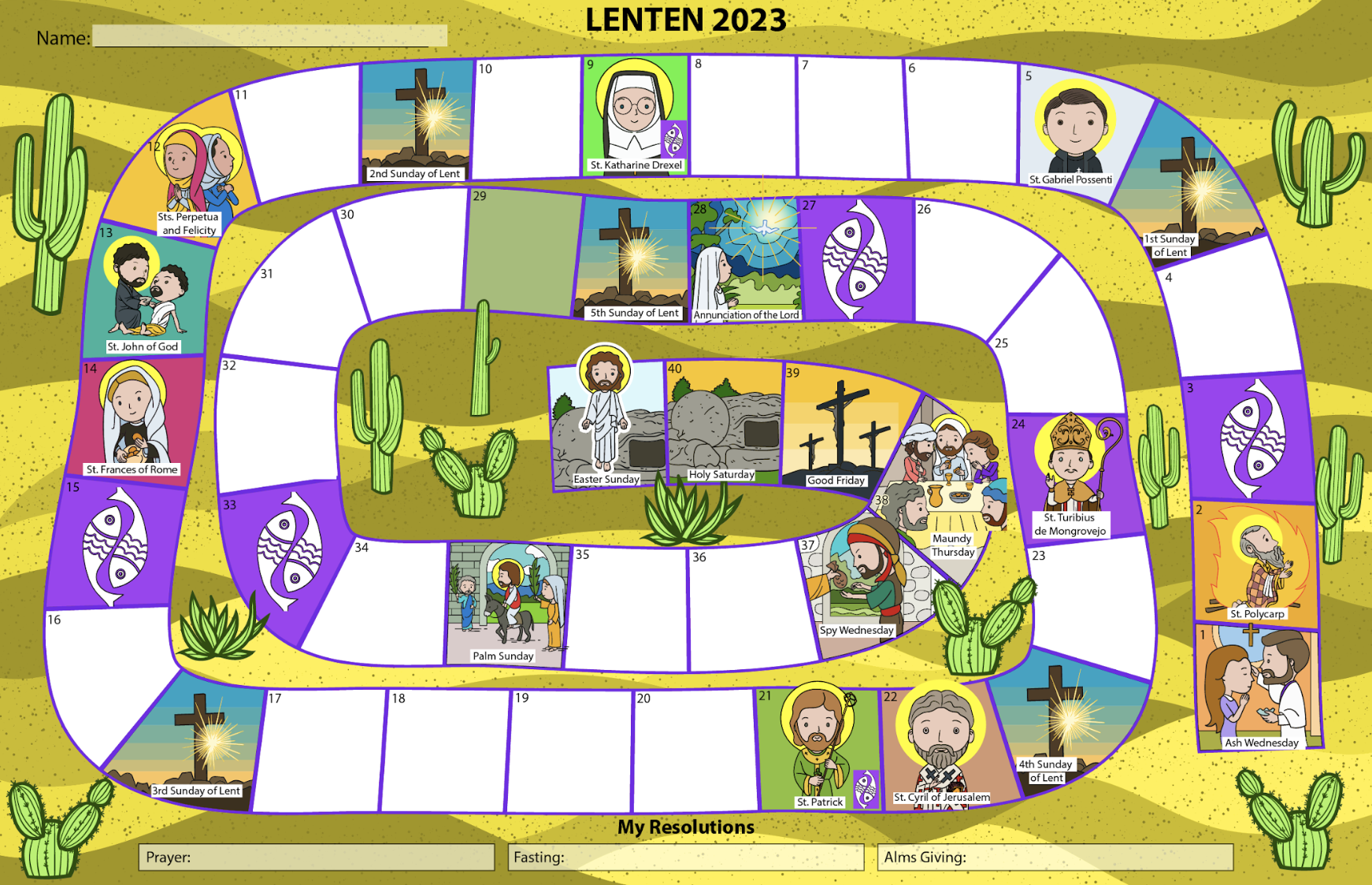 Free Lenten Countdown Worksheet for Children
(Updated with all of the 2023 Feast days!)
This worksheet helps children to:
Understand and celebrate every day of Lent! The calendar has been updated for 2023 and includes all of the feast days that fall within Lent 2023.

Stay engaged with Lent for all 40 days.

Understand that Lent is for them too!

"Check-in" on their Lenten Resolutions to Pray, Fast and Give each day.

Remember to fast on Friday, celebrate on Sundays and fully enter into the events of Holy Week.

Live a Holy Lent this year!
Keep your children's hearts and minds engaged this Lent with the Lenten Countdown Worksheet for children. This worksheet is a powerful tool for any Catholic family or classroom.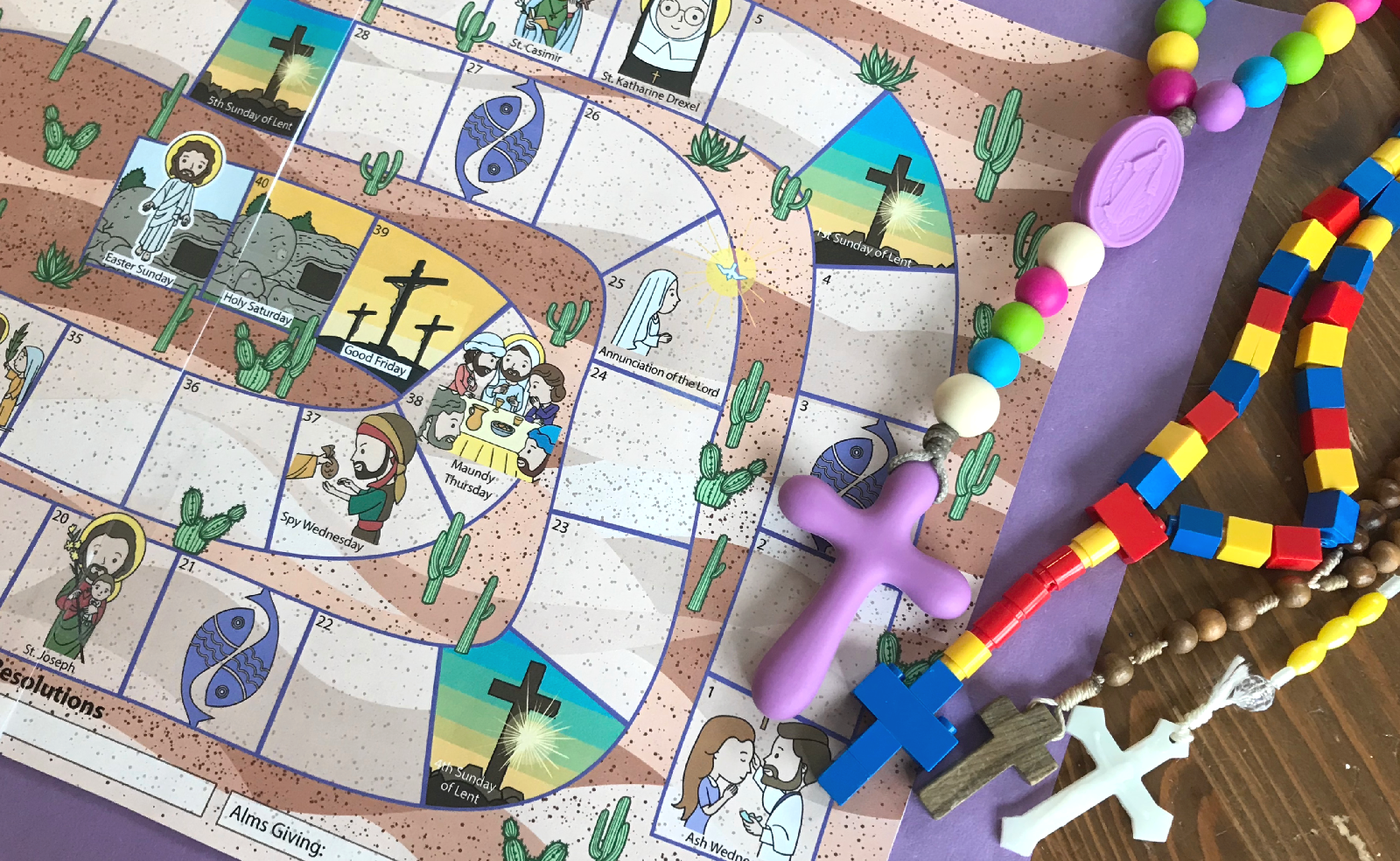 Thanks for being here and have a beautiful Lent!