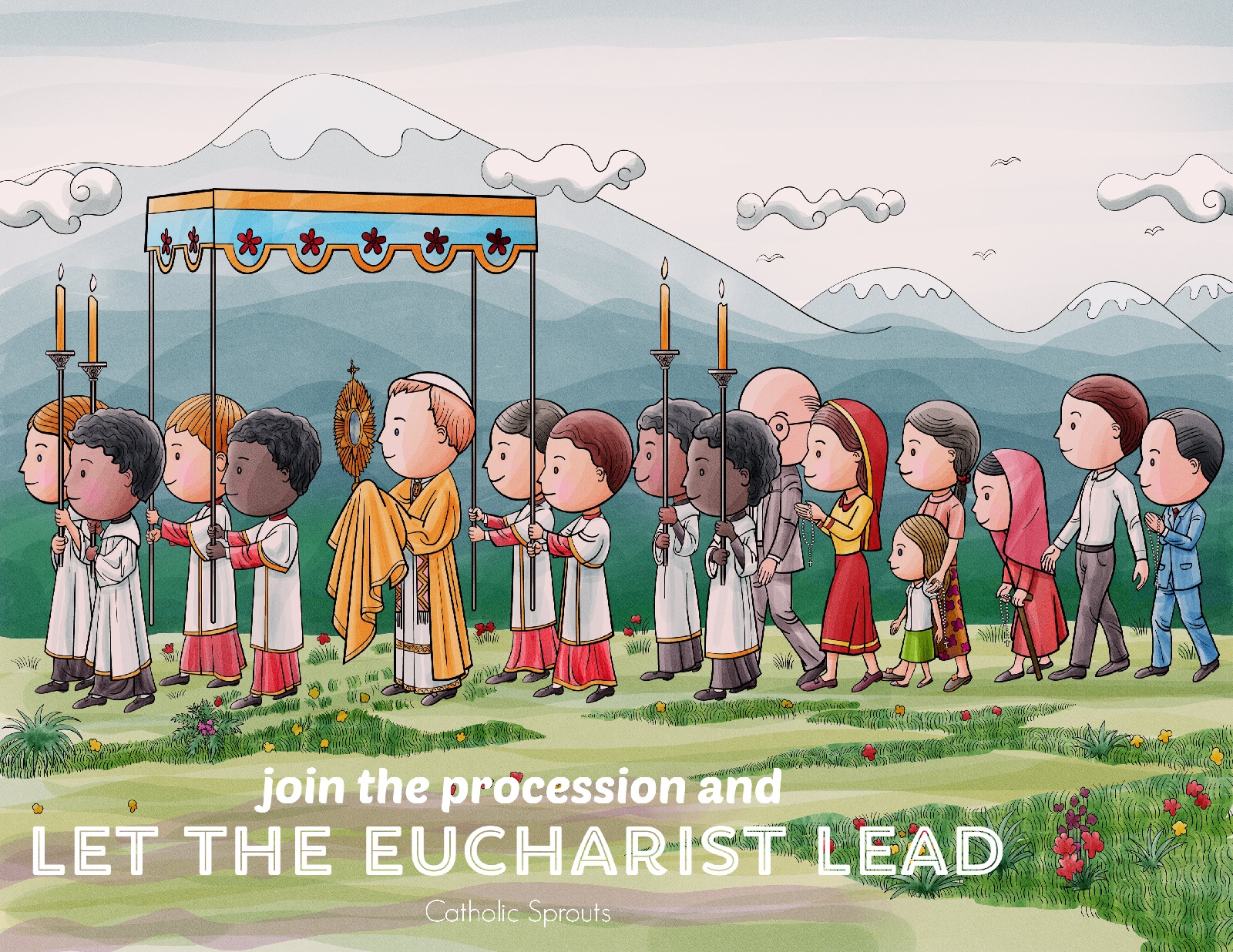 You're invited!
Join the procession and follow where…
the Eucharist leads.
Letting the Eucharist Lead is the mission statement of the Catholic Sprouts Podcast and Ministry. It is our hope that you will join us and together we will follow our loving Savior, fully present in the Eucharist, and through that be His hands and feet on this earth.
We remain committed to teaching Catholic Kids and Supporting Catholic Parents. Together let us raise future saints and reclaim this world for Christ!
Embrace the Motto!
Help those you love embrace this motto with a free coloring page and art print. Just enter your email address below!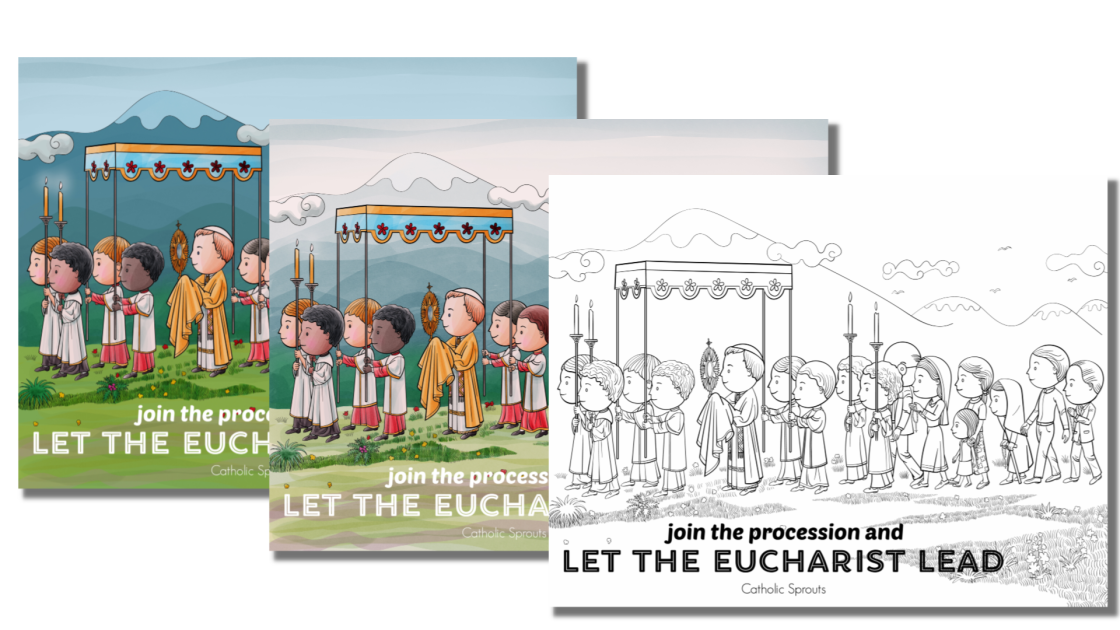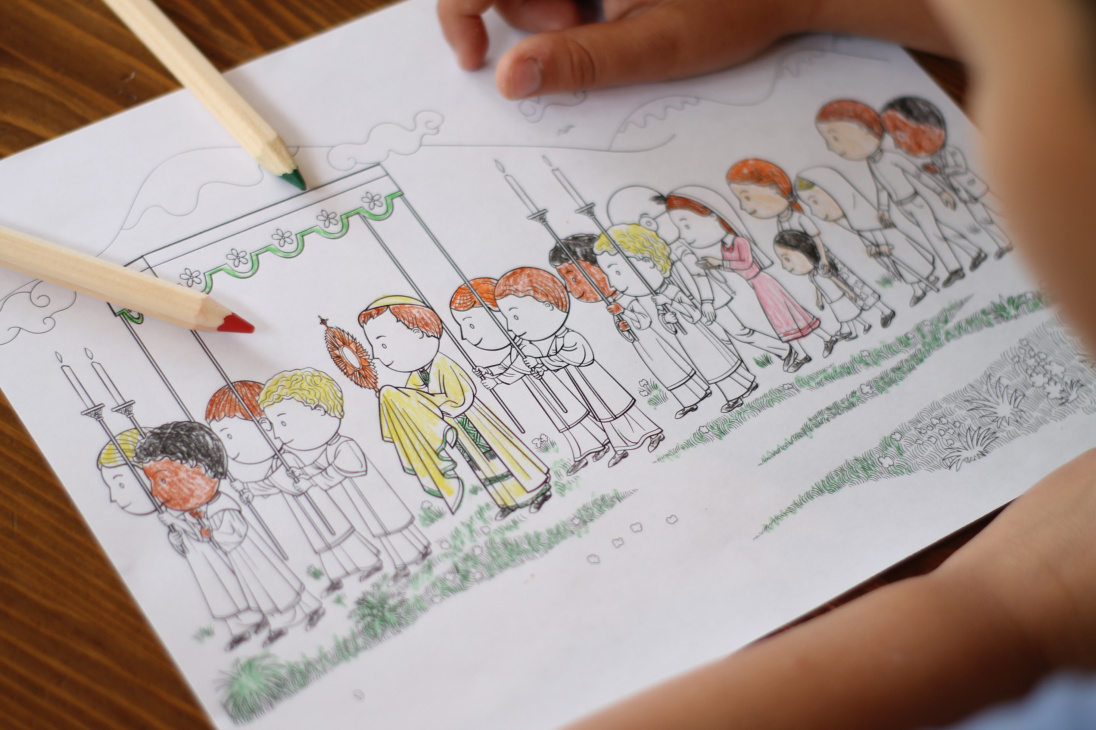 Your friends in the small things,