Stopping in today to share a silly little something that my girls and I came up with: Melty Bead Mini Saints.
Or to be more accurate, melty bead mini Mary and Jesus. They are small, adorable, and quick to make, so we love them.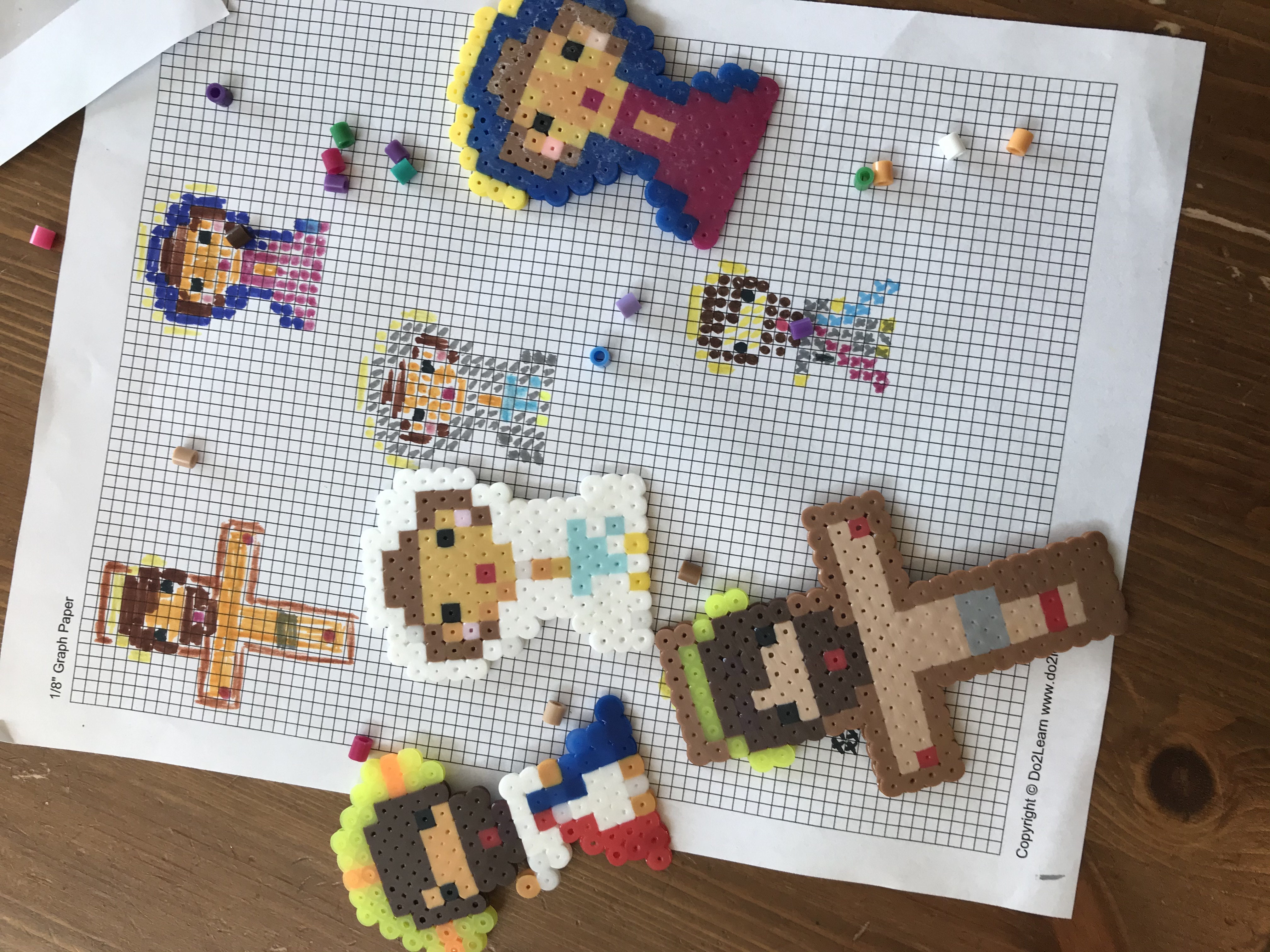 I spent a few minutes this evening converting my messy graph paper patterns into a PDF for you and it is now included in our Catholic Family Digital Resource Library.
So, if you are already a subscriber, head over there to download the pattern. If you aren't a subscriber, then I invite you to join us!
Just click the link below, enter your email address and I will send you the password for the entire library. And there's some good stuff in there 😉
Okay, so here is the whole story on these little melty beads Mary and Jesus patterns.
The girls have been really into melty beads this summer, and we found some cute princess patterns online. So we have been working away making all of the Disney princesses…and…well you know me.
If I see something cute and crafty I just GOTTA make it Catholic. It's just what I want to do. 🤷‍♀️
So a few mornings ago I printed out some graph paper and figured out how to make Jesus the Divine Mercy, Jesus on the Cross, Our Lady of Lourdes, and Our Lady of Guadalupe in the same style as our Disney princesses.
And then I made my Bernadette follow the patterns and make the characters.
She made a few needed adjustments, and we were so pleased with how they turned out!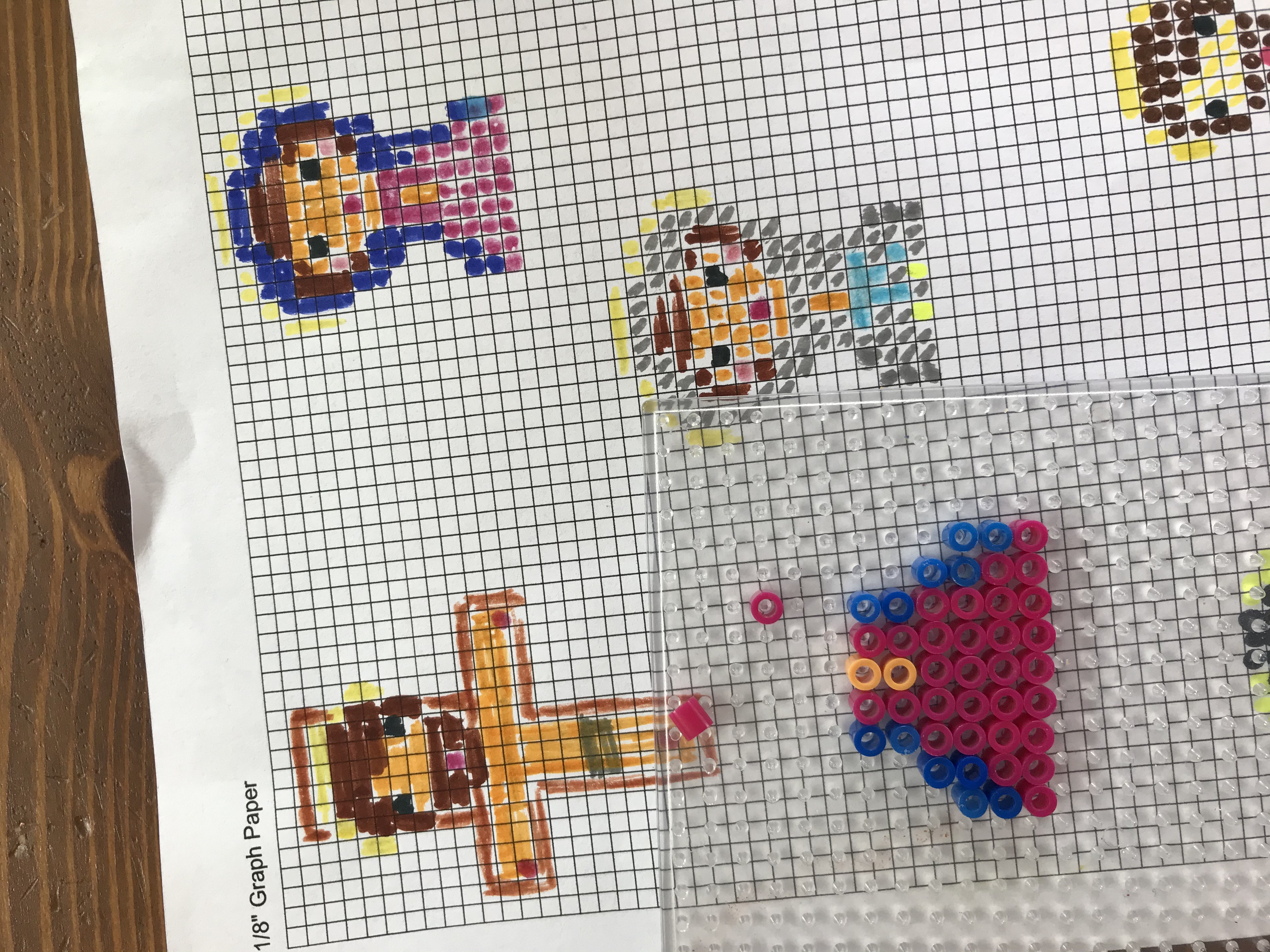 And I for one think that they turned out super cute. And they were fun to make–and it's even more fun to watch the kids play with them now. Pretty sure we will be making more saint patterns in this style really soon!
And requests? Which saint patterns in this style should we make next? Let me a comment and let me know!
Once again, if you would like to grab these patterns, I just uploaded them to our digital library for Catholic Parents. Just follow the link above to grab them!
All the very best my friends, and hang in there!
Your sister in the small things,
Nancy