Good morning!
Welp, I have been working round the clock to get THE CREED ready for you! Your response to yesterday's announcement was incredible. It is such a joy to know that what we have created was so NEEDED and that it fills a hole for you. One less thing to worry about, right?!?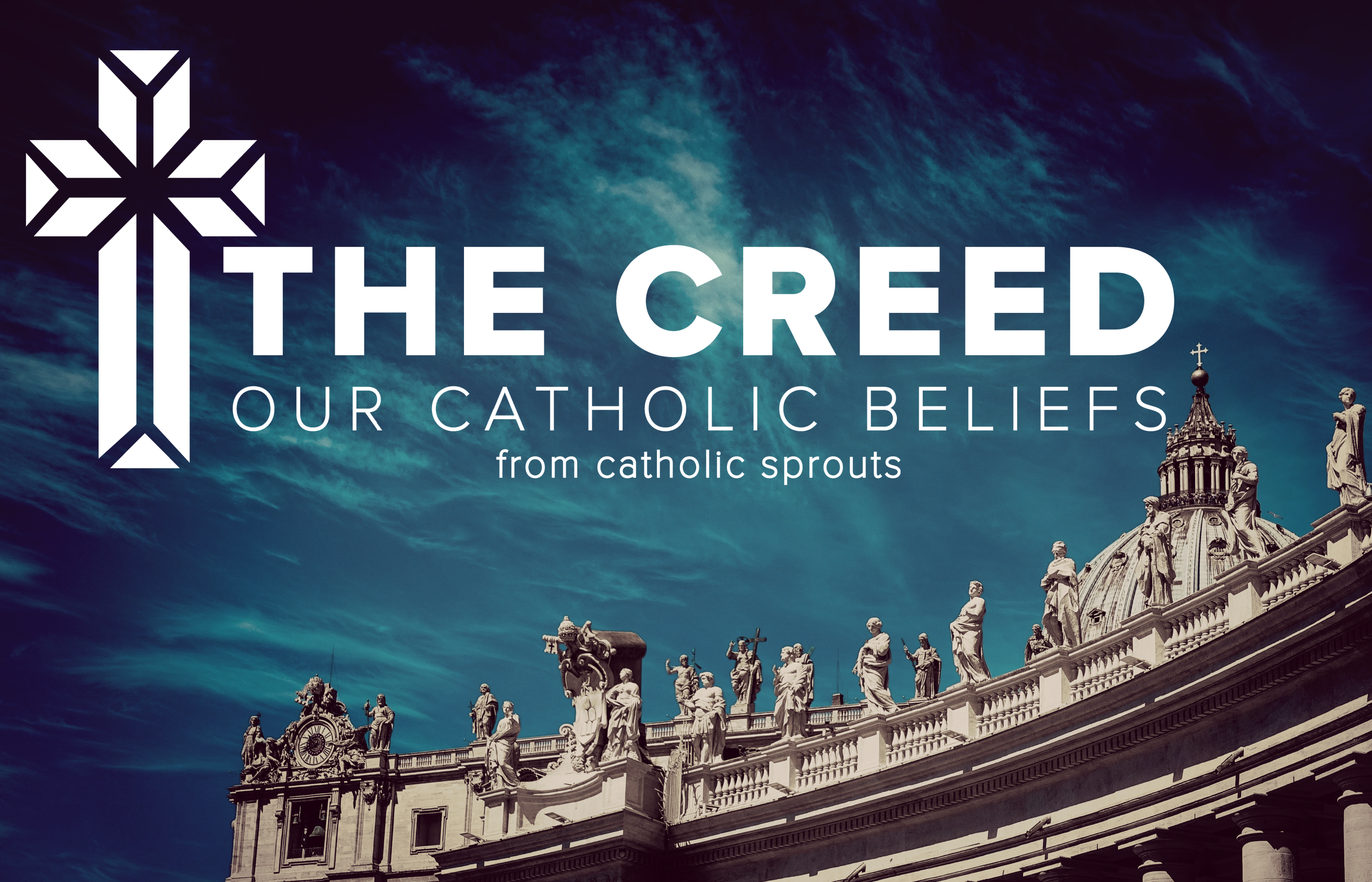 If you are interested, you can head over and purchase THE CREED in our shop.
FULL PARISH USE (unlimited users): $70
Here are a few more details:
THE CREED is based exclusively on the Catholic Teaching presented in the Catechism. Over 13 lessons, THE CREED walks families through the Nicene Creed, which we recite each Sunday at Mass. The audio lesson for each of these 13 areas is roughly 10 minutes long and designed to teach the entire family at once. To go along with the 13 audio lessons, we have also created 13 saint profile audio lessons to highlight men and women from all over the world that really lived out our beliefs.
Here is an overview of the content included in THE CREED:
1. The Creed, Saint Profile: St. Paul
2. Faith, Saint Profile: Mary
3. God the Father, Saint Profile: St. Francis of Assisi
4. The Human Person, Saint Profile: St. Kateri
5. Jesus Christ: True God, True Man, Saint Profile: St. Patrick
6. Jesus Christ: The Incarnation, Saint Profile: St. Martin de Porres
7. Jesus Christ: Message and Mission, Saint Profile: St. Josephine Bakhita
8. Jesus Christ: Death, Saint Profile:St. Peter Kibe
9. Jesus Christ: Risen from the Dead, Saint Profile: St. Cecilia
10. Holy Spirit, Saint Profile: St. Peter Claver
11. The Church, Saint Profile: Bl. Miguel Pro
12. The Sacraments, Saint Profile: St. Maximilian Kolbe
13. Last Things, Saint Profile: St. Therese
Along with the audio lessons, we have also created a PDF guide for families. This simple guides contain a note to parents, coloring pages for each audio lesson, and one guiding question for each audio segment.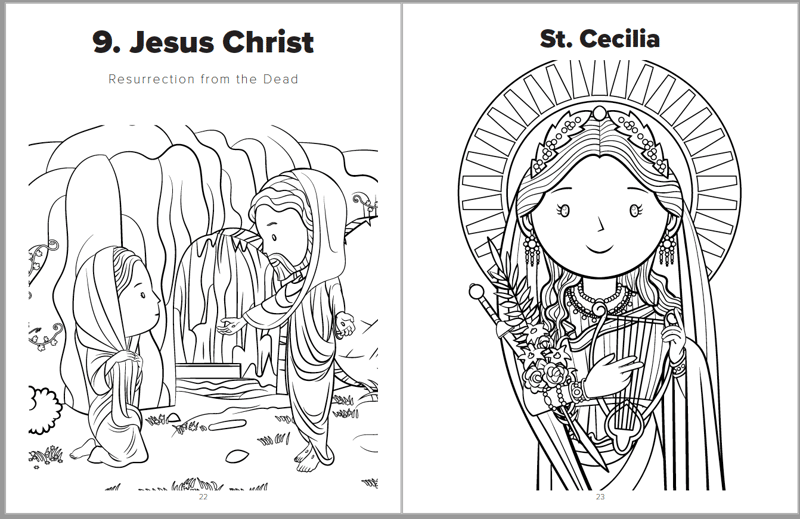 Finally, all audio content will be housed for easy access on our course platform.
After you sign up, you will receive an email from us with login information. Your unique login will help remind you of your progress in the course. Also, if you purchase the parish access to THE CREED, we will set up individual user accounts for each of your parishioners.
I hope that this answers all your questions! Let me know if you have others I didn't address!
Once again, THE CREED is live right now if you'd like to grab a copy for your family or parish, and be prepared for this fall.
Just head here:
FULL PARISH USE (unlimited users): $70
Have a beautiful day!
Jesus, We Trust in You!
Nancy and Bill