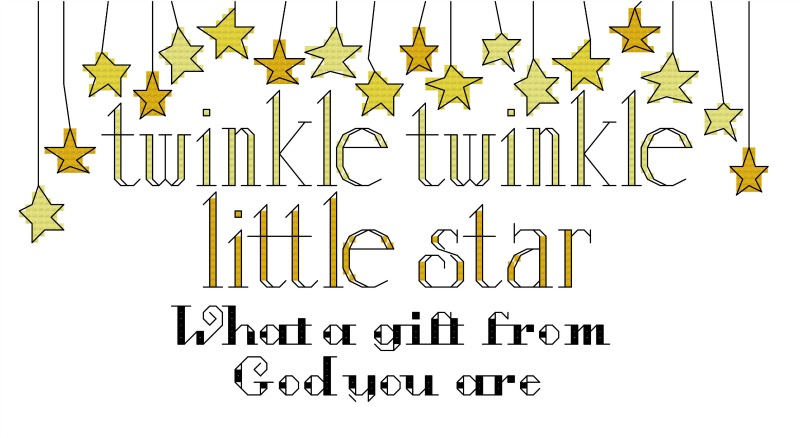 Hi Friends! Today marks the month mark from my due date. And although it feels like a month too long, I woke up this morning with the beginning stages of nesting.
Granted I haven't actually done anything yet to make the home ready for our baby girl unless you count making a few lists, BUT, after a rough pregnancy, I am so grateful to be getting to this point.
Granted a month is still a month.
However, I've never had to wait all the way to my due date before, so here's hoping!
In the midst of my mental baby planning, I realized that a few months back I made this Twinkle Twinkle Baby Announcement Cross Stitch Pattern and have yet to mention it anywhere.
So I thought I'd take a minute here today to share it with you in case you are also anxiously awaiting the arrival of a sweet baby.
And the pattern is completely free because I love you guys.
You can find the materials for this project, and MANY other Catholic projects in the Catholic Family Digital Resource Library. To get instant access, and join a thriving community of over 10,000 Catholic Parents, just enter your email address.
I thought that this pattern might make for a really sweet gift. Especially if it is personalized with the name, date of birth, and weight of the new baby.
For that reason, the pattern not only includes the grid and color guide for the Twinkle Twinkle part. But also 2 complete font grids perfect for customization.
Some is a slightly bigger font (used in the first letter of the baby's first and middle name) and the other font is a basic back stitch font, which I used for the rest of the baby's name as well as the birth information.
Now, will I have time to stitch this up for my own baby in this last month of pregnancy? Um, probably not.
Maybe I'll just hope that one of her sweet relatives will put the time in and stitches it up for her!
Thanks for being here!
Nancy