Reflect on the Mysteries of the Rosary while Coloring!

This set of all 20 coloring pages is free for all subscribers.
Join this community of over 16K Catholic women, and get the coloring pages as a welcome gift–and that's not it! The Virtues of the Rosary Coloring Book is just one of many resources found inside of our library for Catholic Families, all free for subscribers!
To get access just click the button and enter your email address.
So, let's talk about the Virtues and The Rosary.
Many great saints, including Pope St. John Paul II, St. Mother Teresa of Calcutta and St. Padre Pio, connected a virtue to each mystery of the Rosary, which they would meditate on as they prayed.
This practice, however, is not only for great saints. It is for us too!
By connecting a virtue to each mystery of the Rosary we are asked to contemplate even more deeply the experience of Mary and Jesus, as well as apply that mystery to our own lives in a REAL way.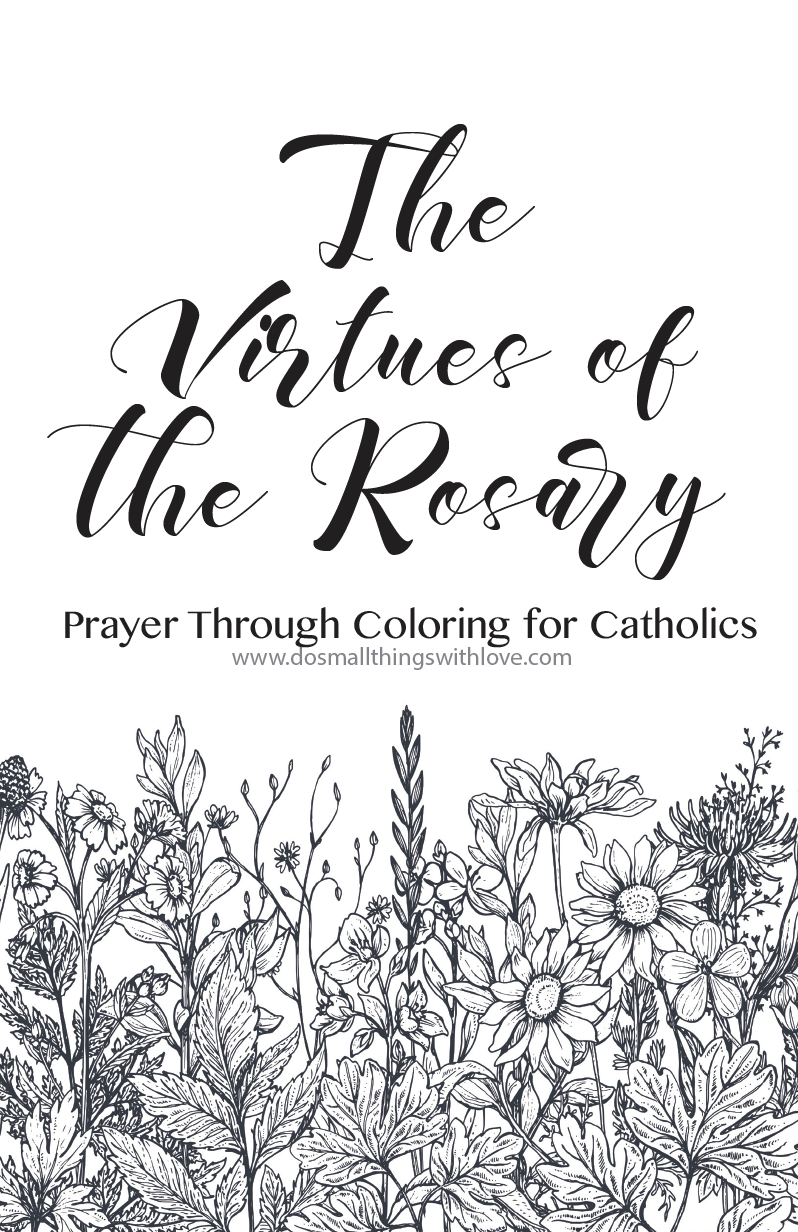 This free set of 20 Color Pages will help you reflect on these virtues as you pray the rosary.
Each page features a beautiful floral illustration to color, as well an an infinitely more beautiful quote from a Saint on the virtue for that mystery of the Rosary.
As Catholics we are called to "stand on the shoulders of giants." Learn from these great saints and allow the virtues they attached to each mystery of the Rosary lead you into a more complete conversion of heart.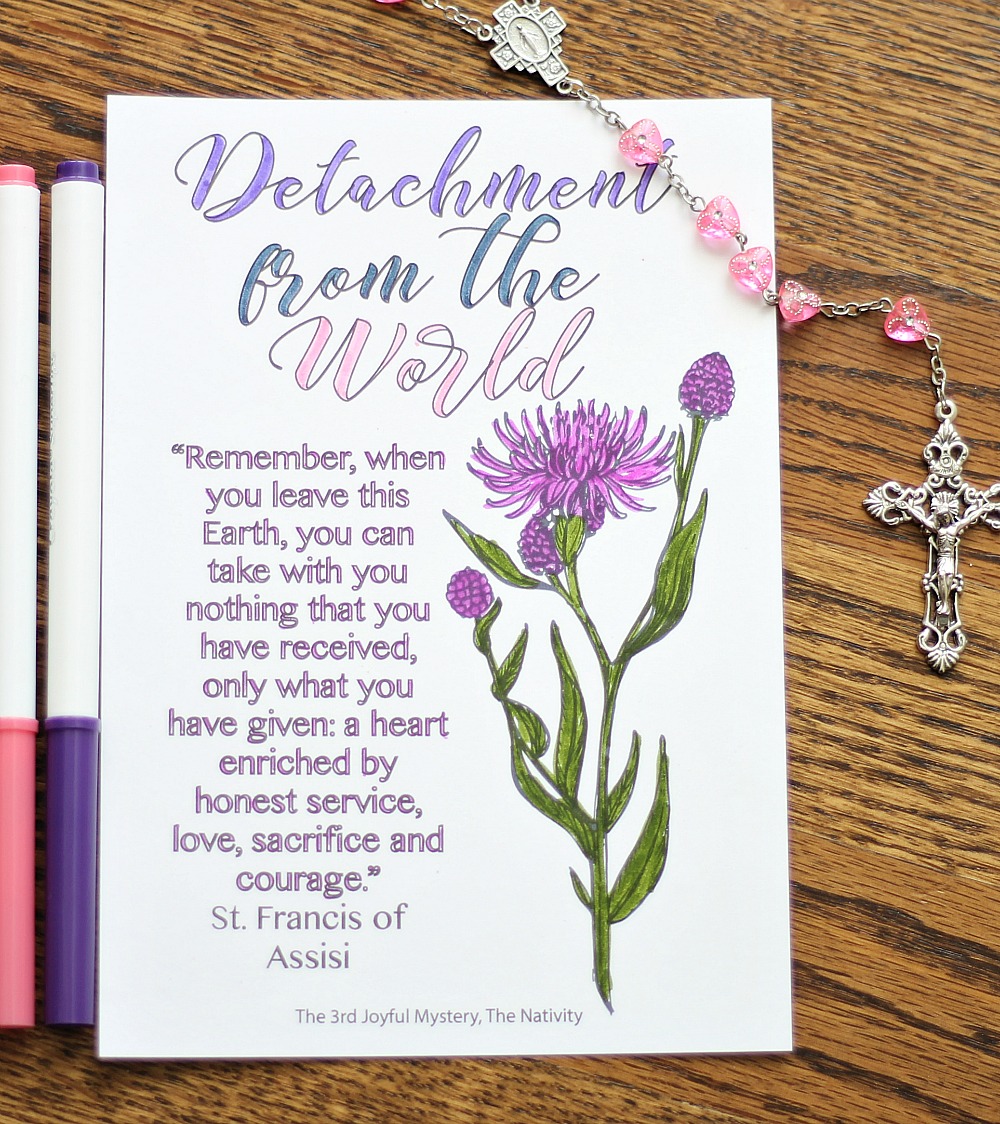 Completely Free.
Sign up and receive all 20 coloring pages instantly.
Your sister in the small things,
Nancy