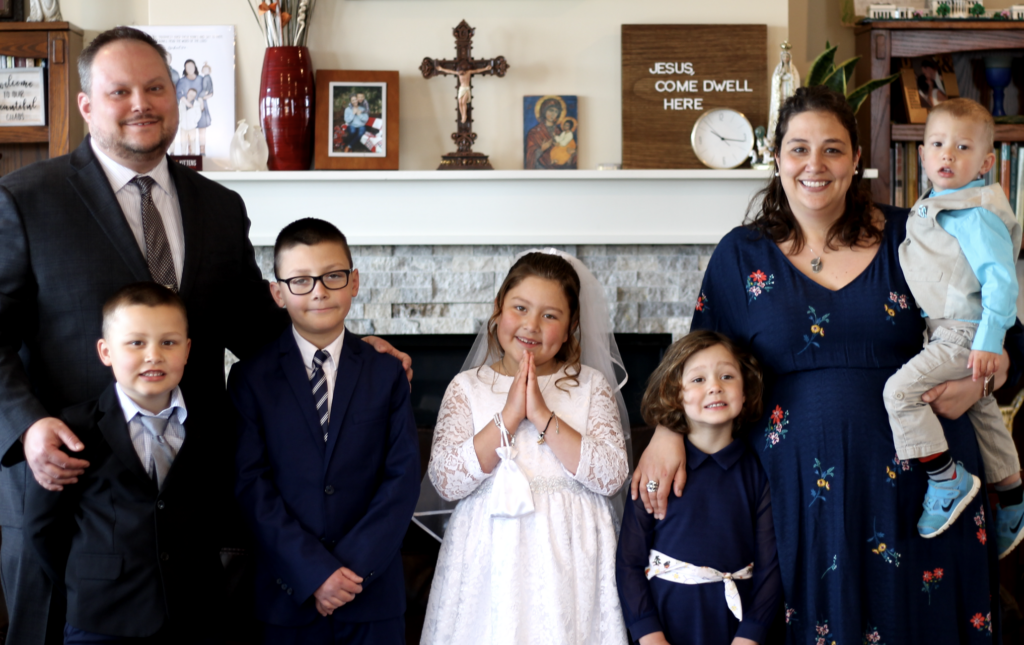 Catholic Sprouts is more that just a list of resources. Catholic Sprouts is a COMMUNITY!
We are passionate about supporting parents in the work of evangelizing their children, and the best way to support Catholic parents is to connect them with other Catholic parents. We are all trying to raise saints, so let's share those good ideas that are working in our home and all get there together.
We would love love love to connect with you, but even more than that, we would love to help you find your place among other faith-filled Catholic parents.
Here are a few ways to join the Catholic Sprouts Community:
Join the Catholic Sprouts App!
Looking for a larger community of Catholic Parents to connect with and share ideas? Well, we happen to run a thriving, active and insanely supportive community of Catholic Parents inside our app, and we'd love to have your join the fun. We work hard to share only the best, most helpful content in our app. Beyond that, we are amazed that every day beautiful organic conversations spring up between members!
Catholic Sprouts Instagram
Looking for a daily dose of encouragement in your own faith and vocation? You can find it on the Catholic Sprouts Instagram Account! We're there every sharing with the hope of inspiring you to be the best Catholic Parent possible. It's also a great place to stay up-to-date on all the latest from Catholic Sprouts.
And, if all else fails, feel free to email me directly at [email protected]
Thanks for being here! And feel free to send all other questions or thoughts my way!
your sister in the small things,
Nancy