Imagine something.
Imagine what it would be like if EVERY Catholic Home was a Domestic Church.
Imagine a world where Christ dwelt in every home…
…where every parent, despite their own struggles and poor formation, was truly the primary educator of their children's faith….
…where each family was a 'school of love'…
…where each person looked to heaven as their true home…
…where each family was able to become WHAT IT IS!
Imagine, in this world, how holiness would ripple out from the home. How it would wash through our parishes, schools, communities and cities. But it won't stop there. If each home was a Domestic Church, holiness would flood and the entire Church and the whole world.
Everything would change.
---
Well, we have news.
This imagined future is not a pipe dream. It is possible, and it's time we get to work making it happen.
For months we have been diligently working away on a new initiative for families: The Domestic Church Project.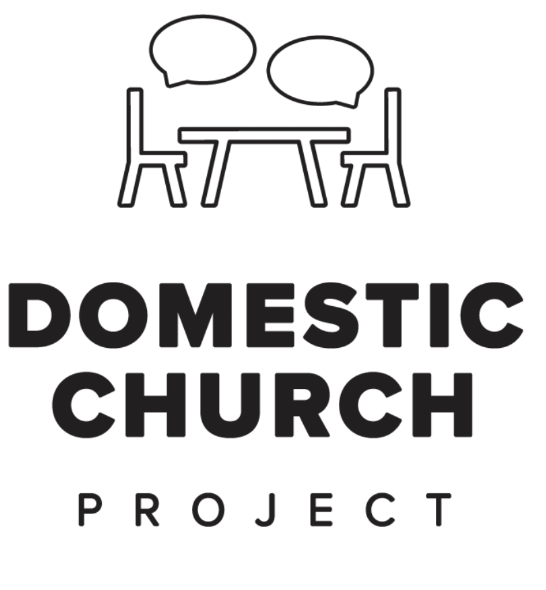 The Domestic Church Project will serve as a Blueprint for families ready to build and live in their unique Domestic Church.
The Domestic Church Project will empower ANY Catholic Parent (yes, even you) to be the primary educator of your children's faith. Instead of more WHAT to do to teach and lead your family, we have created the HOW.
After all, it is the calling of ALL families to dwell in a Domestic Church, so we created an experience for the whole family that will help you do just that.
The Domestic Church Project was designed to serve ANY Catholic Family ready to embrace its call to holiness. This includes Single Parent homes, multi-generation homes, homes with little kids, big kids and some of both, and homes where one parent is not catholic.
And all of this will happen, over dinner.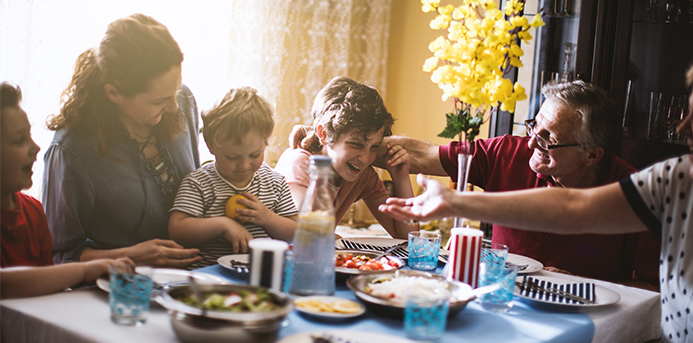 We have poured our hearts and souls into the Domestic Church Project, and we can't wait to welcome families into the Domestic Church Project starting in September.
But, we aren't creating the Domestic Church Project to serve just a handful of families.
We plan to build 100,000 Domestic Churches.
It's a big goal, maybe even a crazy goal. We might fall WAY short in reaching this goal, but we are going to work like dogs to make it happen.
Of course, we aren't foolish enough to believe that we can do it all on our own. We need your help. We need your prayers, your suggestions, your words, and your help spreading the message.
And more than anything, we need your family shining as a light to the world.
St. John Paul the Great commanded families to BECOME WHAT YOU ARE! God, the author of the very institution of the family desires that your family renew your community, our Church and our world.
Please come on this journey with us! Click subscribe below and we will make it our duty to share every time a family goes through the Domestic Church Project and embraces their calling to be the Domestic Church.
Come Holy Spirit and Renew the Face of the Earth.
your sister and brother in the small things,
Bill and Nancy
PS–Want a quick overview of The Domestic Church Project?
The Domestic Church Project is a 6 week in-home program for the whole family. Each night you will be asked to listen to a 8 minute audio lesson, as a family, over dinner. We worked HARD to create lessons that can form and instruct all ages, all at one time. After you are done with the audio lesson, you will briefly discuss before you preform one small action (no crafts, don't worry) that will help cement the lessons in your heart.
Over the course of the six weeks, families will:
1. Clear out space and time for Jesus, as well as make room for him in their minds and hearts.
2. Learn to pray, serve, love and grow in the faith as a family.
3. Embrace a family mission and truly dwell in a Domestic Church that is as unique and vibrant as they are.
And here's the cool part. Gently, little by little each night, we will be teaching parents HOW TO TEACH THE FAITH, even if they feel poorly formed or ill-equipped to teach. Parents MUST be the primary educators for their children's Faith (this year more than ever) and The Domestic Church will teach them how to be this for their children, no matter what.
Again, this is just scratching the surface, but I'd hate to leave you in suspense!
We will be offering the Domestic Church Project to families, as well as diocese.
Look for so so many more details coming your way so soon.