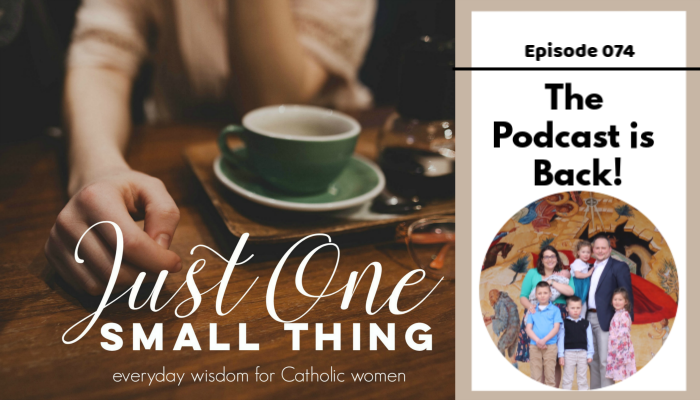 Annndddd….the podcast is back!
Thank you to all of you that have sent sweet little emails or left encouraging comments!
The prompted me to get back on creating this podcast, and once I started recording I realized how much I had missed it!
So, I am very happy to announce that the Just One Small Thing Podcast is BACK!
The plan (God willing, of course) is to get back into weekly podcasts here.
I will continue to produce daily content for the Catholic Sprout's Podcast as well.
But, this podcast will be longer (20 to 30 minutes, unless I run out of things to say!!) and come out once a week, on Sunday evenings.
I will get into real content next week.
This episode is a lot about what has been going on around here lately. Here is a little overview:
We welcomed George Blaise to the family on February 13th. He is doing great, and I feel like a first time mom! Seriously! I don't remember anything from my other babies, and I (still) am not a natural mother. Love my babies, but still don't really know what I am doing!!!
I have decided to stop (for now) creating videos for the Catholic Sprouts for Moms Youtube channel. It's just not something I can really swing during this season of life! You know, being showered and in a quiet house during DAYLIGHT. Yup, not happening!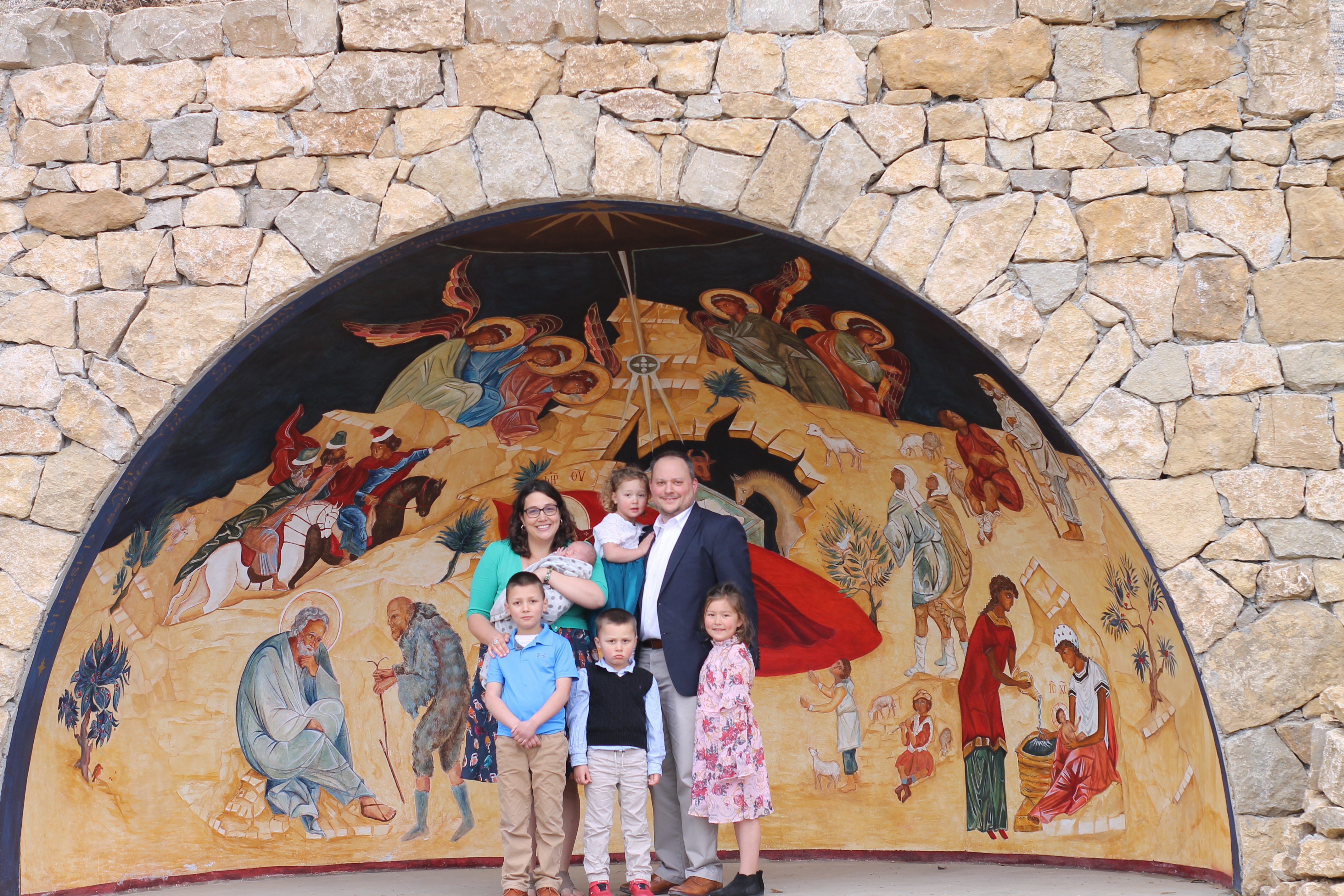 Finally, I laid out the hopes for this podcast. Here they are:
Create content that lets other Catholic Mothers that they are NOT ALONE, both in life and in their failures. I fail SO OFTEN!
Supply listeners with gentle reminders. And I've realized the only real reminder that we need is to pray. So much more on this coming soon.
And finally, I hope to bring listeners just a little bit of joy. I plan to have on some great guest as well, so when I run out of goodness, I will look to them!
And that's it!
Thanks for sticking around, and it feels so good to be back!!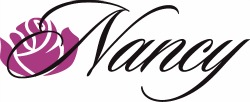 PS–if you would like access to the HUGE LIBRARY OF MATERIALS FOR CATHOLIC PARENTS, just head here: https://catholicsprouts.com/catholic-family-resource-library-signup/