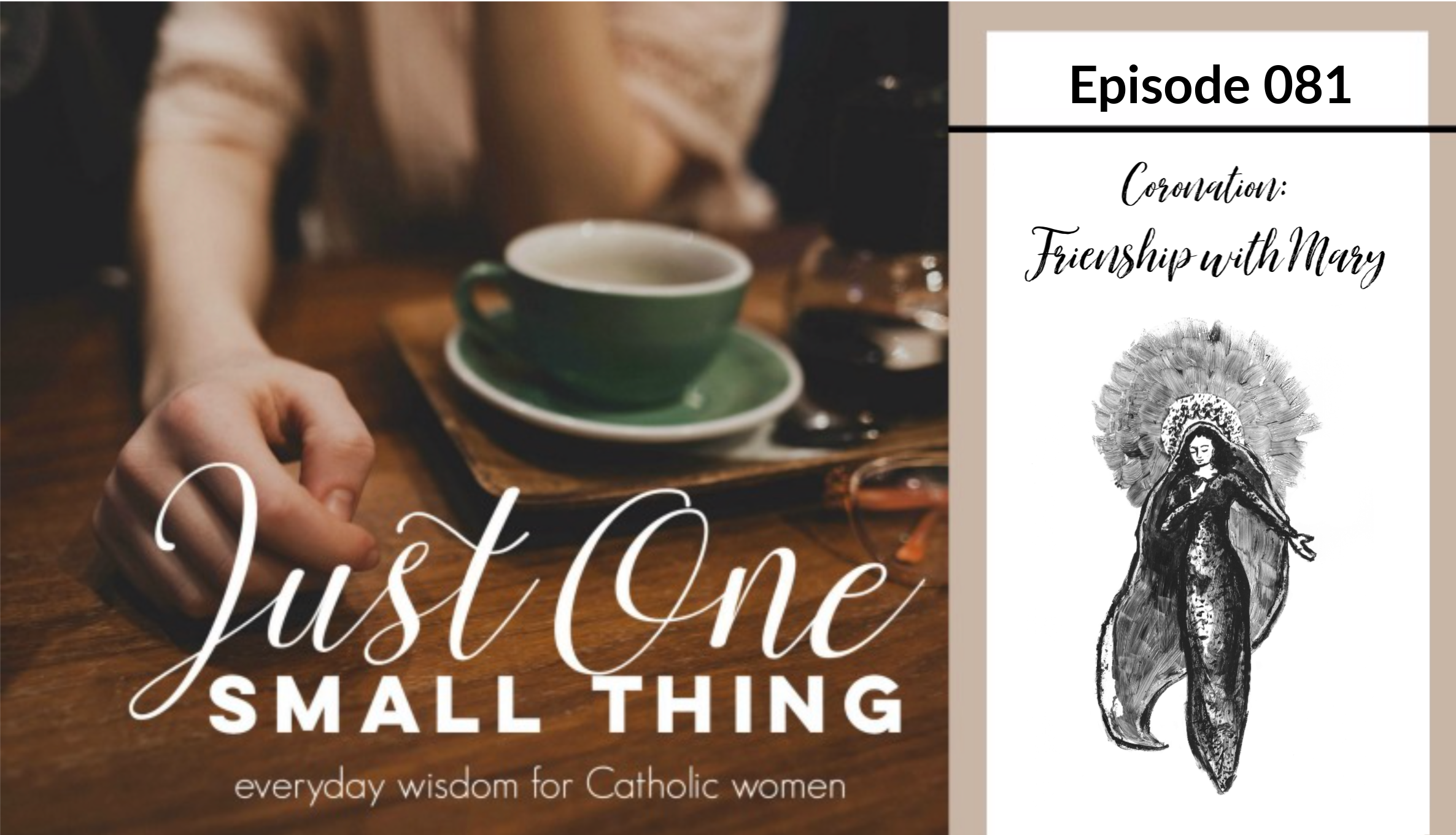 Hey there friends!
It's a big day around this small corner of the internet.
Today I am sharing the LAST installment of the VIRTUES OF THE ROSARY. I can hardly believe it!
I started discussing these virtues last summer, and here we are finishing them up as we approach another summer.
So, today is all about the virtue attached to the final Glorious Mystery: The Coronation of Mary as Queen of Heaven and Earth. The virtue for this mystery is FRIENDSHIP WITH MARY.
Since I feel like I have been talking about being close to Mary for this entire series, I start this episode by looking at Friendship in general.
First of all, we need to remember that clearly friendship is important to God.
While on Earth Jesus went out of His way to form friendships and He seems to even had had various types of friendships, and His best friend was likely St. John, the Beloved Disciple.
There are two problems with modern friendships:
We often USE our friends for our own gains, and don't really love them.
We think that one friendship (or marriage) should be the only friendship that we need. And this is simply not true.
True friendships require time, vulnerability, and listening.
These are the building blocks for any friendship and we can apply them to our friendship with Mary as well.
We are called to spend daily time with Mary, share the secrets of our heart with her, and listen to what she has to share with us.
We need to listen, in particular to her message from Fatima: to Pray the Rosary and to accept suffering for the redemption of sinners.
And that is it! I certainly enjoyed recording these episodes and I pray that they have enriched your own praying of the Rosary.
And, the Just One Small Thing Podcast will be taking a break for the months of June and July! But, I will be back with new weekly episodes in August (God willing).
Your sister in the small things,