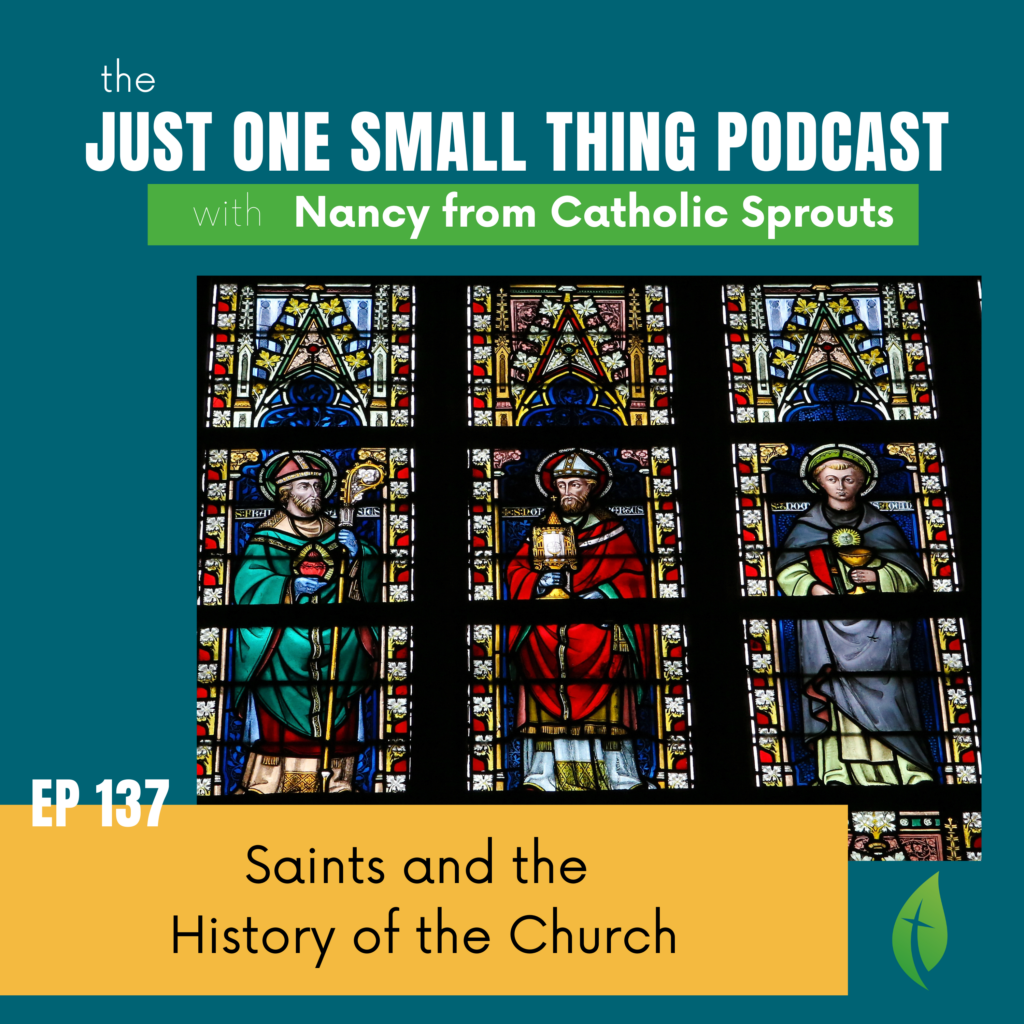 Well, I decided to spill the beans on a project that we have been working on for a long time, and I am hopeful will come into being this fall: a church history book told through biographies of the saints. I have grown frustrated with how many church history books tell history either through secular leaders (like emperors) or heretics. So, we decided to write a history of the church told through the movement of the Holy Spirit as demonstrated through the lives of the saints.
This week on the Catholic Sprouts podcast I talk through the biographies of saints celebrating feast days this week, and two of the saints celebrating feast days are included in this upcoming history book: St. Christina the Astonishing and St. Simeon Stylite. These two oddballs are great examples of how God can use ANYONE to build up His Church if we are open to the moments of the Holy Spirit.
We are still pulling this book together, but you can plan to look for it later this fall!
Thank you for listening to the Just One Small Thing Podcast. Tuning in each week means so very much! Want to hear more great Catholic content perfect for the whole family? Make sure to tune in each day to the CATHOLIC SPROUTS PODCAST. https://catholicsprouts.com/catholic-sprouts-podcast/
Looking for a way to support this podcast? Here are some ideas:
Say a prayer for us! This would be SUCH a gift!
Share this podcast with a friend!
Purchase something in the Catholic Sprouts Shop: https://shop.catholicsprouts.com/
Drop Nancy an email at

[email protected]

with a word of encouragement or an idea for a future episode.
This podcast is dedicated to the Most Sacred Heart of Jesus. May we all meet there one day!
Your sister in the small things,
Nancy