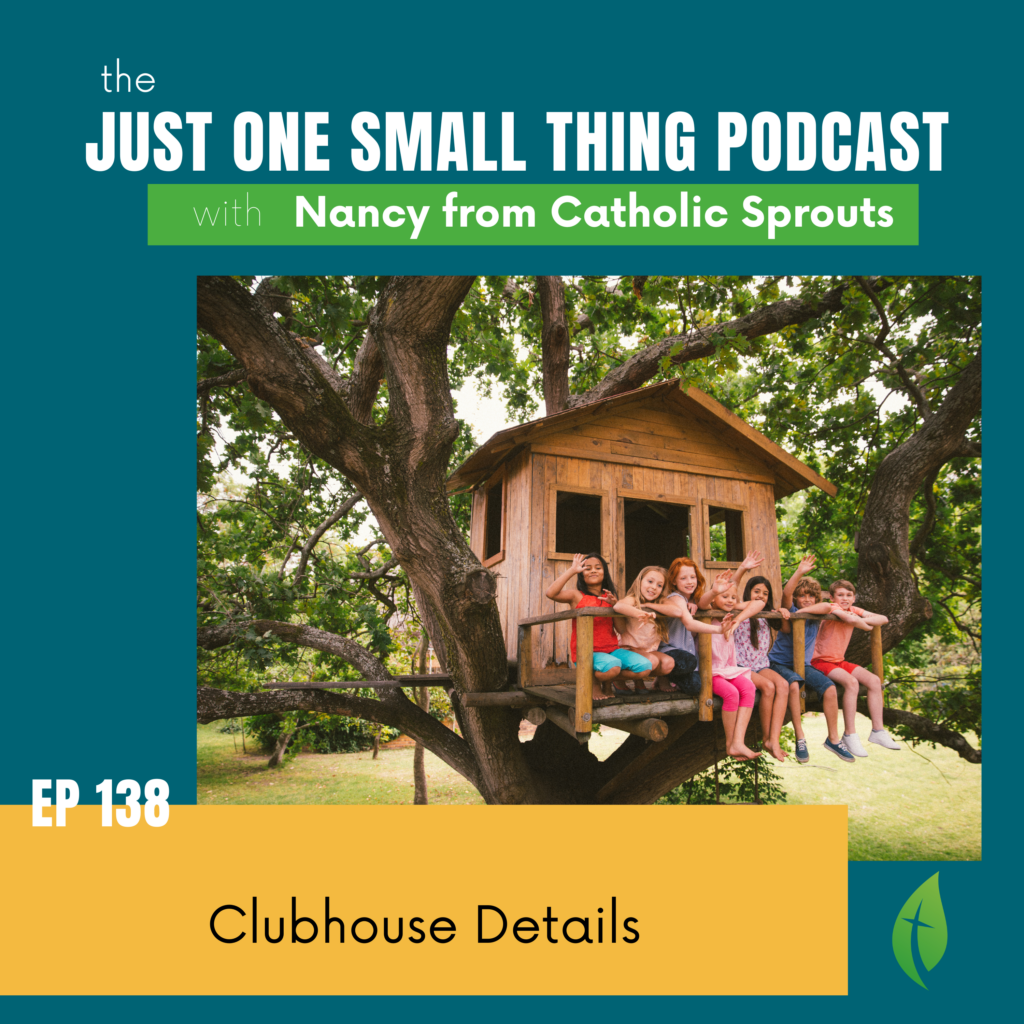 This week on the Catholic Sprouts Podcast we are exploring what it means to be Catholic. This is an important question to tackle as we build and nurture our identity as Catholics. It is our goal to nurture our identity as Catholics here at Catholic Sprouts, which is why we are launching the CLUBHOUSE today. The CLUBHOUSE is a membership for Catholic kids, and I'm explaining all of the details in this episode.
You can learn more and join us (doors open 8-1!) right here: https://catholicsprouts.com/clubhouse/
Thank you for listening to the Just One Small Thing Podcast. Tuning in each week means so very much! Want to hear more great Catholic content perfect for the whole family? Make sure to tune in each day to the CATHOLIC SPROUTS PODCAST. https://catholicsprouts.com/catholic-sprouts-podcast/
Looking for a way to support this podcast? Here are some ideas:
Say a prayer for us! This would be SUCH a gift!
Share this podcast with a friend!
Purchase something in the Catholic Sprouts Shop: https://shop.catholicsprouts.com/
Drop Nancy an email at

[email protected]

with a word of encouragement or an idea for a future episode.
This podcast is dedicated to the Most Sacred Heart of Jesus. May we all meet there one day!
Your sister in the small things,
Nancy