The Jesus Tree explores the entire Gospel of Matthew. For each of the 40 days of Lent, you will read a story from Jesus' life, discuss the lesson Jesus is teaching us in the story, and decorate a countdown ornament.
The Jesus Tree booklet and resources include everything you need to make Lent meaningful for your family. Pray each of the 40 days of Lent and approach Holy Week and Easter transformed and renewed as a family!
Spend Lent getting to know and love Jesus Christ with this systematic, beautiful devotional created specifically for young Catholic Families.
Lenten Devotional for Catholic Families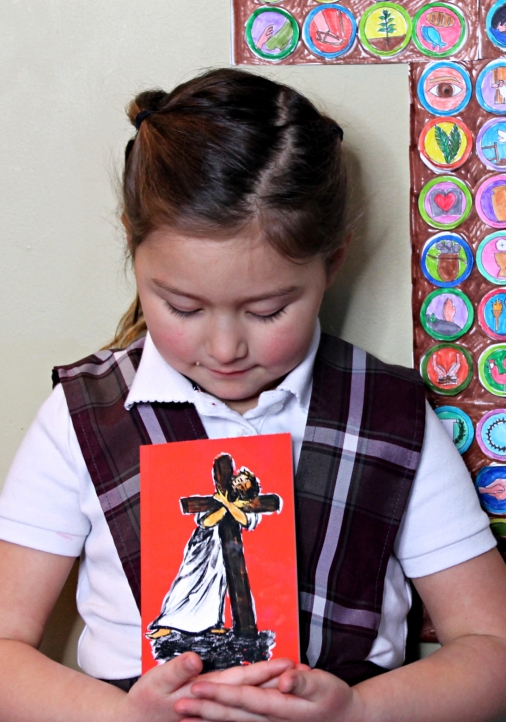 Lent can be tricky with children. We encourage them to make sacrifices and pray more...but for years I struggled to find a daily devotional I could use with my own young children.
I wanted something that lasted the entire 40 days of Lent and allowed my family to get closer to Jesus so that we might understand His passion and death better.
I craved sometime like the Jesse Tree from Advent. Unable to find anything, I created the Jesus Tree.
The Jesus Tree explores the life of Jesus Christ. Each of the 40 days of Lent you and your family will walk with Jesus from His birth to His death.
Read the scripture passage, learn from Jesus, discuss the stories, and together draw closer to His Sacred Heart this Lenten season.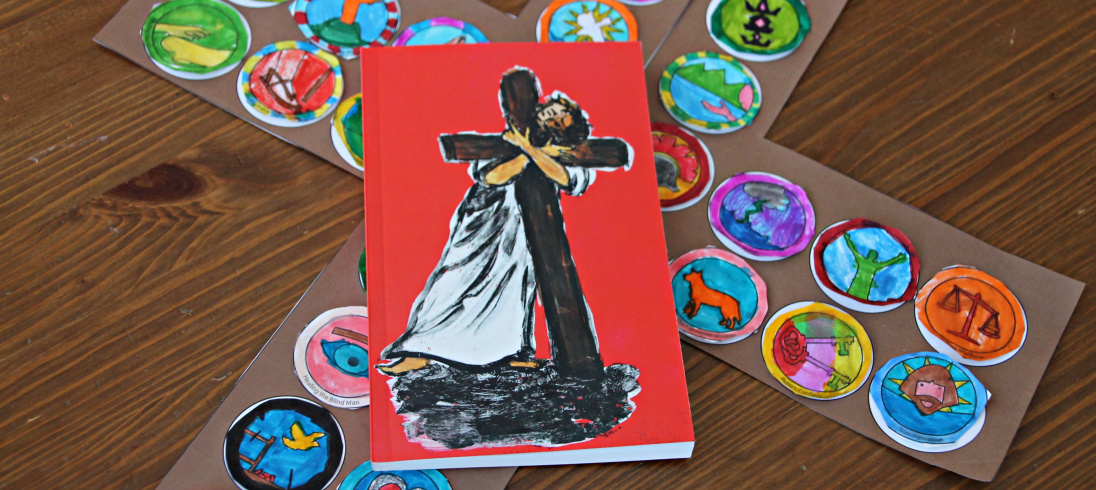 Lent is a beautiful time to repair the damage that sin has caused in our lives and our families. But, Lent is looonnnnggg and often our good intentions get derailed or forgotten.
The Jesus Tree Family Devotional offers structure and a plan for your family this Lent. Walk with Jesus through the entire Gospel of Matthew. Each day, the booklet and accompanying resources will make it easy to enter into an event of Jesus' Life.
Each day features:
THE SCRIPTURE FOR ONE STORY FROM JESUS' LIFE: Dive into scripture by reading the small,

manageable

chunks included for each day of Lent, that focus in on one important story.
FAMILY-FRIENDLY EXPLANATION: After you read the scripture, read the explanation to your family. Each day you'll find a concise lesson from the day's scripture passage to show how we can apply it to our lives.
POWERFUL FAMILY PRAYER: a brief prayer drawn from the lessons Jesus taught through His life.
PRINTABLE ORNAMENT TO BE PLACED ON THE COUNTDOWN CROSS: Make the devotional more fun with coloring ornaments and a countdown cross! Both included with the purchase of the booklet. There is an ornament for each day with a symbol from the story you read together.
What Does the Jesus Tree Devotional Include?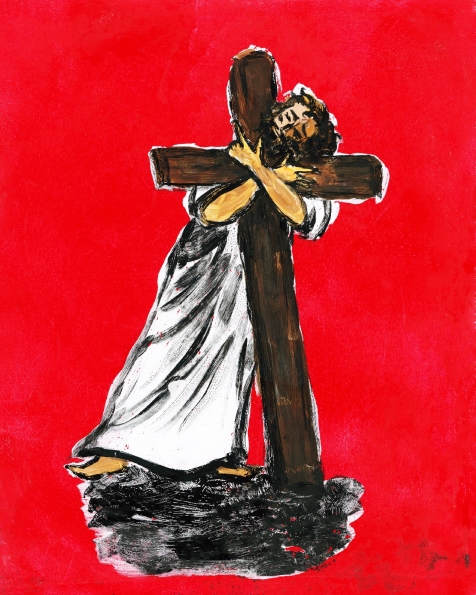 Take a look inside the book...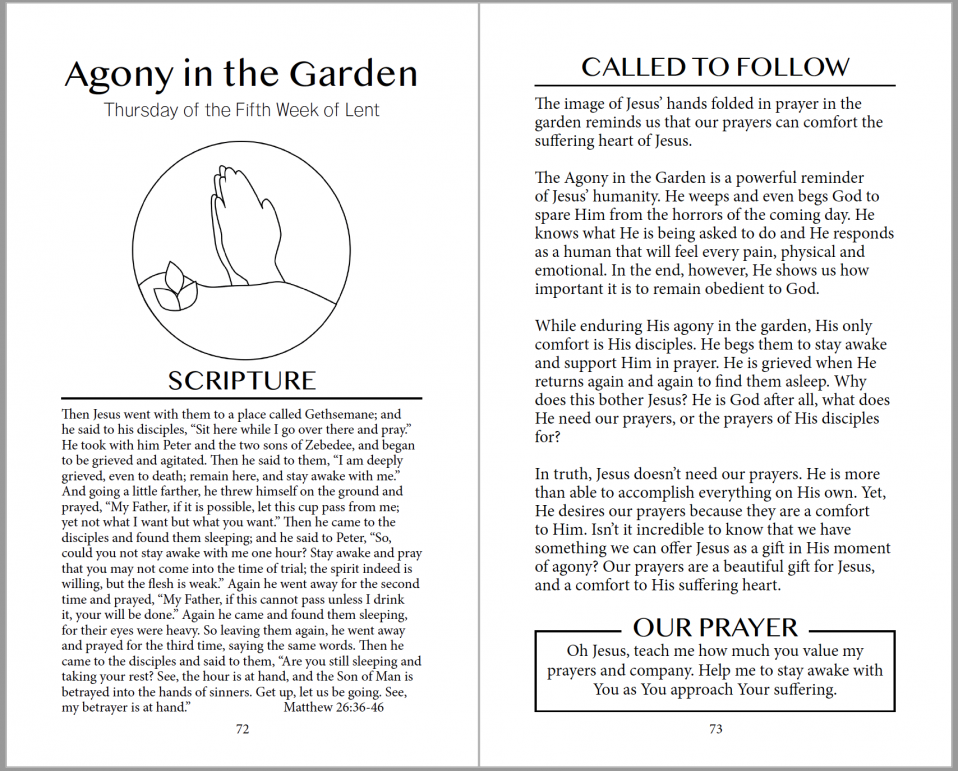 Each day of Lent follows the same format.
Wait, What's a JESUS Tree Exactly?
Great Question!
A JESUS TREE is very similar to a Jesse Tree, only instead of walking you through the ancestors of Jesus, the JESUS TREE walks you through all of the events of Jesus' life.
Also, while a Jesse Tree is used during Advent, a JESUS TREE is intended to be used during Lent.
This version of the JESUS TREE explores the Gospel of Matthew. In fact, if you do the entire devotional, at the end of Lent you will have read nearly the entire Gospel!
I decided to make a Jesus Tree for a couple of reasons. First off, I love the Jesse Tree Advent activity. We've been doing it for a couple years and not only has my children's Biblical knowledge and faith grown–mine has as well. I love the practice of reading the verses each night, holding and looking at the symbol, discussing them, and hanging the ornament on the tree, and I longed for something like this during Lenten season.
Finally, while the Jesse Tree invites us to know and understand God the Father, the Jesus Tree invites us to know and understand God the Son, Jesus Christ.
Walk through each event of His life and enter Holy Week truly understanding all that He did for us.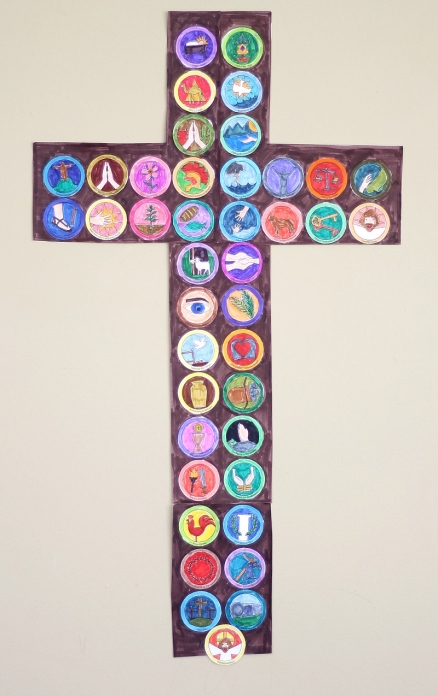 Digital Resources Included with the Booklet
Printable Ornaments in 2 Sizes, 2 ways!
Want to use a real tree? Print the full-sized ornaments!
Got little ones that love to color? Great creative and print the coloring version instead.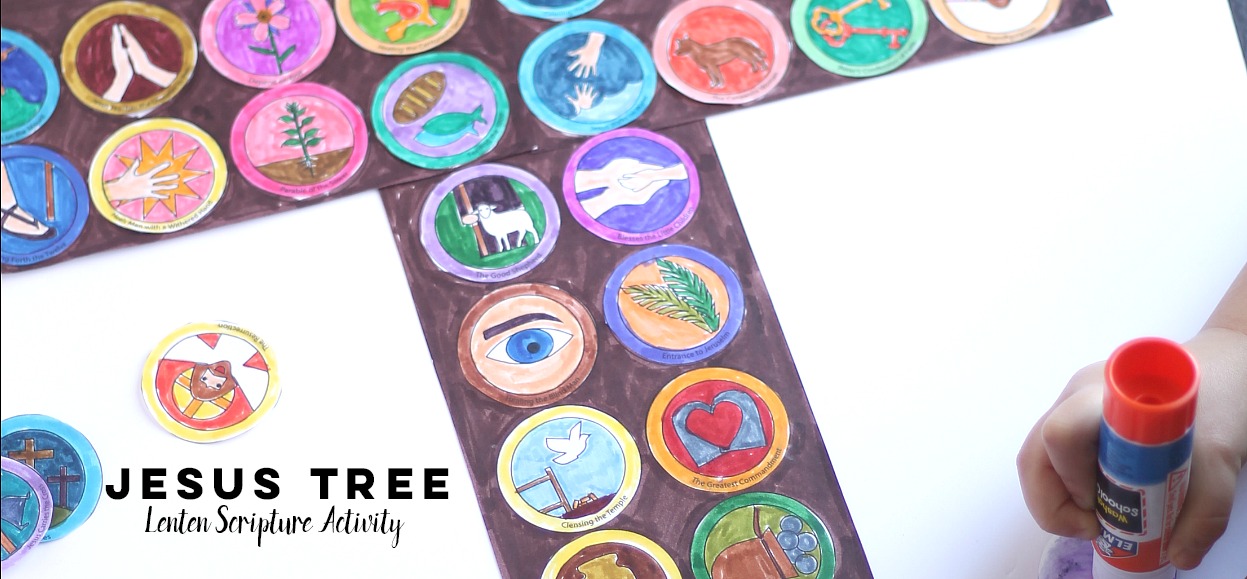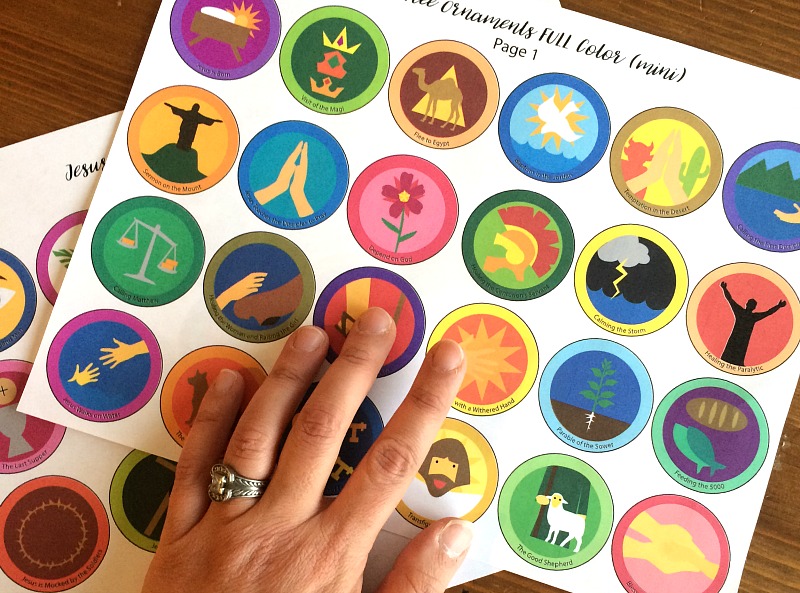 Print ornaments in full color so they are ready to use right away!
Print and assemble a Lenten "Countdown Cross."
Place each day's ornament on the cross.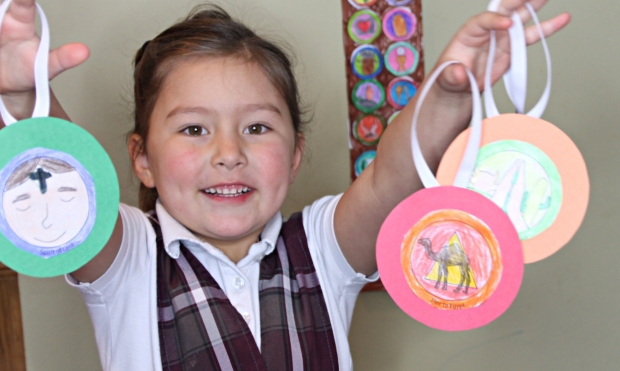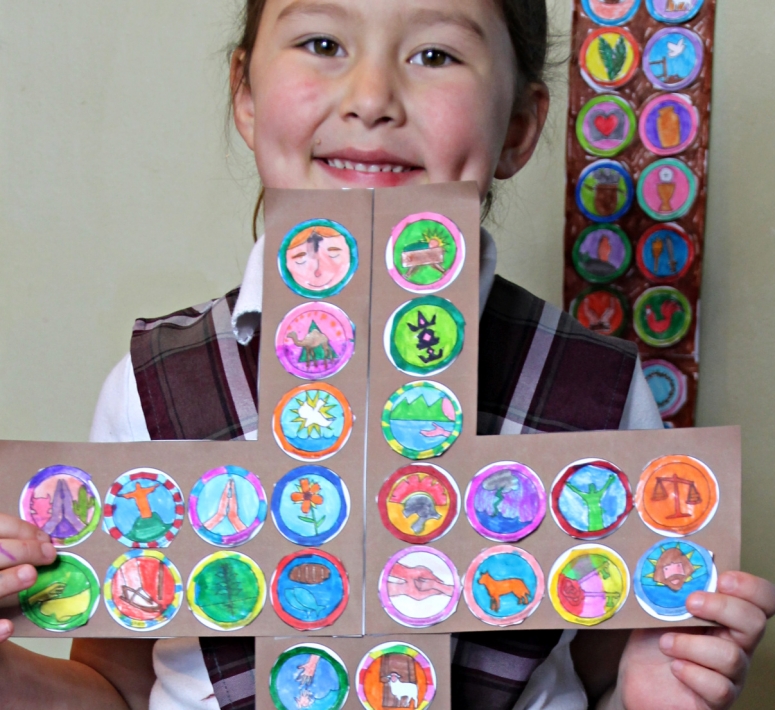 If you would prefer to make your family a set of felt ornaments, I can help you with that too!
You can purchase the complete set of 41 felt ornaments patterns with your booklet for $19. This purchase includes ALL of the digital recourse as well as all of the felt ornament patterns.
To purchase the felt patterns with your Jesus Tree, simply click the button above and select that option.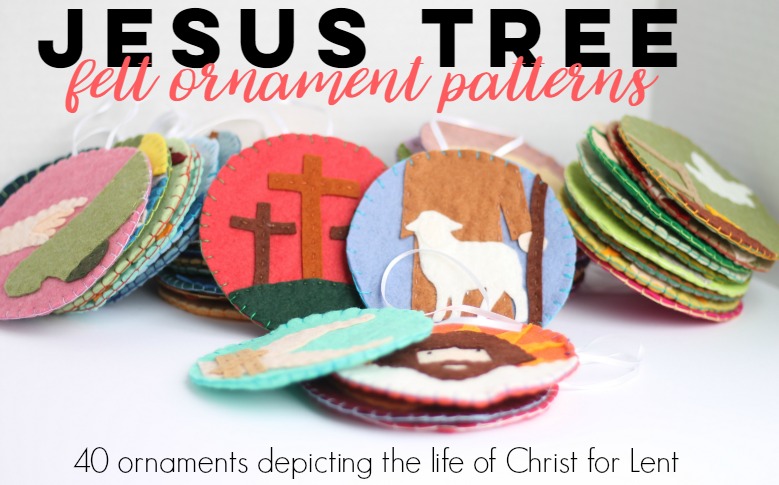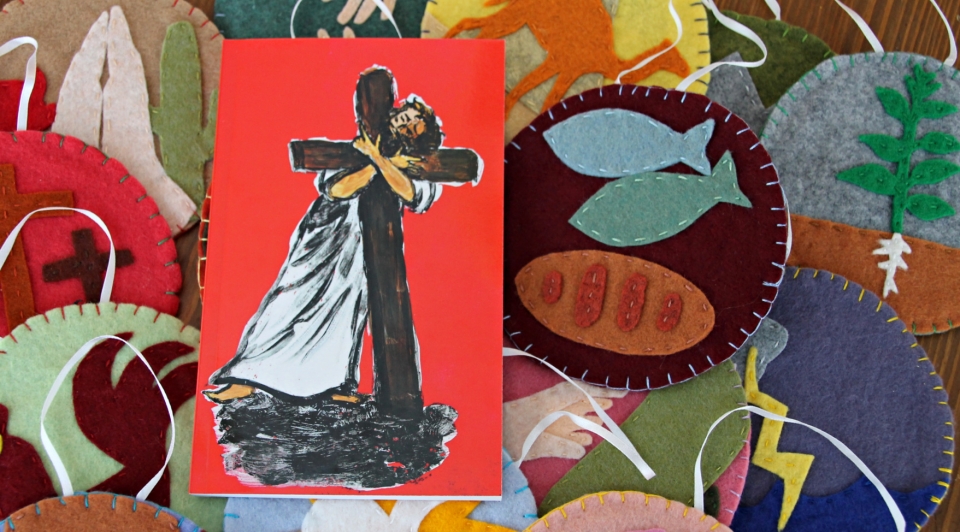 Frequently Asked Questions about the Jesus Tree Booklet
Still not sure what to expect with this Jesus Tree Booklet? Hopefully the answers to these frequently asked questions will help!
IS THIS BOOK CATHOLIC...OR JUST CHRISTIAN?
Yes, the book is CATHOLIC! Although the truths discussed are UNIVERSAL and based entirely on the Bible, the devotion unpacks the scripture and demonstrates how it supports the beautiful truths of the Catholic Faith including the Eucharist, Confession, and other truths that are decidedly Catholic.
IS THIS A DIGITAL OR PHYSICAL PRODUCT?
It's BOTH!
When you purchase the Jesus Tree Lenten Devotional Booklet you will get both the physical booklet as well as a Zip drive packed with all of the digital files you could possibly need to bring this devotion to life for your family or classroom.
All together, this purchase includes:
1. The physical booklet
2. Digital file of ornaments to be printed and used each year
3. Digital file of the countdown cross poster, to be used each year
ARE ORNAMENTS INCLUDED WITH THE PURCHASE OF THE BOOK?
YES! The DIGITAL ornaments are included.
The ornaments are printed in the back of the booklet, but they are also available digitally. When you purchase the Jesus Tree Booklet, you will instantly receive a folder of digital files that you are encouraged to save to your computer. Included in that file are two versions of the ornaments: Large and Small. This way you can save the file and print off as many copies, for as many years as you like!
WHAT IF I'D PREFER TO MAKE FELT ORNAMENTS?
One of the listings of the Jesse Tree includes all 41 felt ornament patterns. For more details, click the button above.
IS THIS BOOK GOOD FOR JUST 2019? WILL I BE ABLE TO USE IT NEXT YEAR (AND THE YEAR AFTER...) AS WELL?
The Jesus Tree Booklet is timeless. No matter how many times you go through the readings and reflections, there is always more to learn and explore. Purchase the booklet now and use and enjoy it every Lent for years to come. Saints and scholars are still exploring the Gospels! There is no end to the insights we can receive from God's Holy Word!
CAN I MAKE COPIES OF THE BOOK AND SHARE WITH MY PARISH OR SMALL GROUP?

No, you may not make copies of the book and distribute them. However, I do offer a special listing for Group Leaders and Parishes. For $80 you can receive 3 hard copies of the book AND the digital copy of the book that you can copy and distribute as much as you like, both this year and for years to come.
Find all three purchasing options at the link below.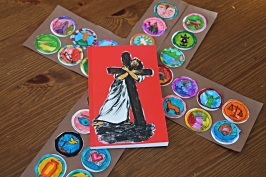 Booklet and Digital Bundle
Purchase includes
A PRINTED booklet with devotions for each of the 40 days of Lent, plus one for Easter.

Bundle of digital resources for exploring the Jesus Tree. Bundle includes printable ornaments in 2 sizes, and printable countdown crosses.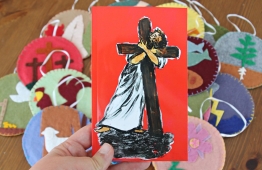 Booklet, Digital Bundle and Felt Patterns
Purchase includes
PRINTED booklet and DIGITAL BUNDLE

Patterns for 41 felt ornaments to accompany the Jesus Tree According to Matthew Devotional, along with detailed instructions. Patterns will be delivered digitally shortly after your purchase is finalized.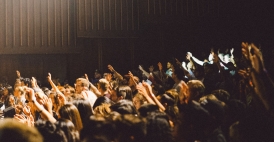 Booklet, Digital Bundle, and Print and Distribute.
Purchase includes
3 copies of the PRINTED booklet, to be used by leaders.

Entire Digital Bundle.

Digital copy of the booklet.

Full rights to PRINT AND DISTRIBUTE to the large group you lead, both this year and years into the future.

Intended for parish use.