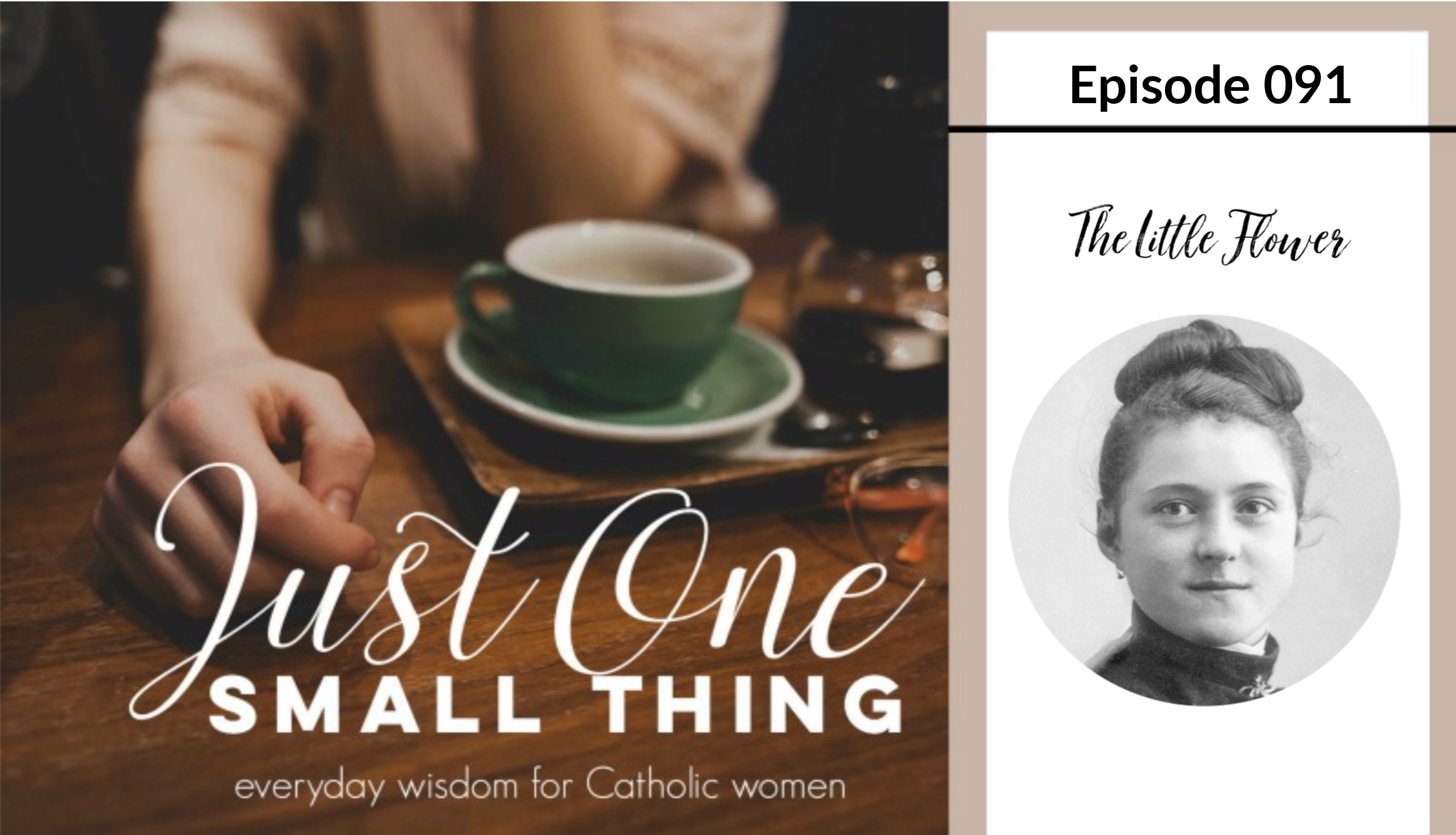 Hi Friends!
Happy Feast Day of Fatima (if you're checking this out Sunday evening). October 13th, 1917 is "The Day the Sun Danced." It's a great day to pray the rosary!
Speaking of roses… It's October and we'd be remiss if we didn't share about one of our favorite saints – St. Therese of Lisieux, The Little Flower. 
Before St. Therese died, she declared "I will send down a shower of roses from the heavens, I will spend my heaven by doing good on earth."
Since then, many Catholics have asked St. Therese's intercession and have received roses, both literal and figurative at times, as their answer.
St. Therese of Lisieux was the youngest living daughter born to St. Zelie and St. Louis in 1873. 
From a very young age, she knew God wanted her to be a Carmelite nun.
She faced years of waiting despite going to visit the bishop and even the pope himself to ask permission to enter the convent.
Finally, at the age of 15, she was allowed to enter the cloistered community.
St. Therese of Lisieux lived a very quiet, somewhat uneventful life in the convent. 
She was sick frequently and often fell asleep during prayer.
In fact, after she died, her sisters were at a loss as to what they should write in her obituary.
But, if you read her autobiography, written under obedience to her superiors, you get a glimpse into the holy simplicity and smallness with which St. Therese lived her life.
Today on the podcast, we have a guest, Nancy's sister-in-law, Bobbi Verly.
Bobbi grew up with a love of St. Therese that blossomed into deep devotion. Through her prayers, Bobbi's vocation was revealed in jarring detail from a relatively young age.
Though it took years to come to fruition, Bobbi peacefully waited to see God's plan come to life. It's truly an amazing story you'll want to hear!
Nancy and Katie both have some St. Therese "Rose Stories" to share as well.
It's funny how someone so small and 'weak' in the eyes of the world has touched the lives of so many from Heaven.
As it says in First Corinthians 1:27, "But God chose what is foolish in the world to shame the wise; God chose what is weak in the world to shame the strong."
We hope you love our Little Flower Stories.
If you have received a rose from St. Therese of Lisieux, please reach out here, via e-mail, or on Facebook to share your story!!
Your Sisters in the Small Things,
Nancy and Katie
Mentioned in this episode:
The Story of a Soul (St. Therese's Autobiography)
The Way of Trust and Love by Fr. Jacques Philippe